2) Wayde Van Niekerk vs Isaac Makwala:
Former African Record (AR) holder vs current holder, who tops this year? Before you speedily answer Van Niekerk, you might want to revisit their 2014 African Athletics Championships 400m race in Marrakech. Then, Makwala ran a CR of 44.20s to win GOLD as Van Niekerk clocked 45.00s to place 2nd.
It hasn't been a one-way traffic in favour of the South African. On his day, Makwala can beat Van Niekerk.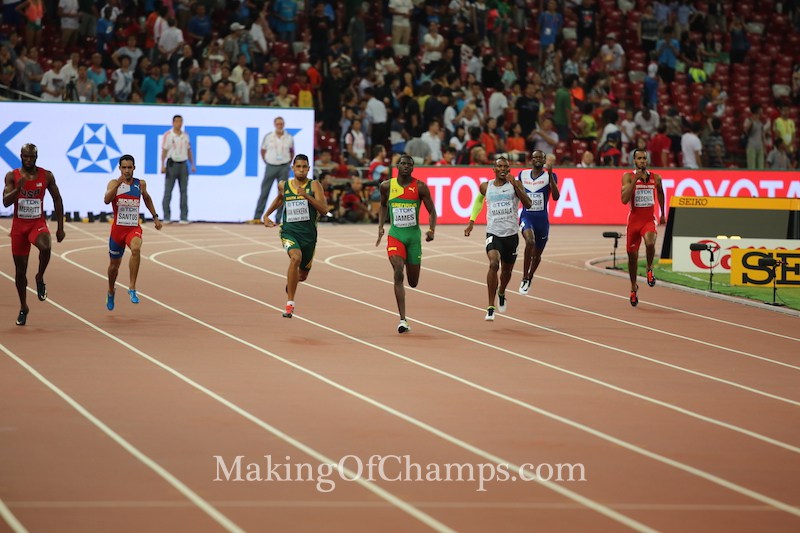 Their rivalry is becoming so intense that they somehow spur themselves to outdo each other. Last year, 24 hours after Van Niekerk broke Makwala's AR of 44.01s at the Paris Diamond League running a breathtaking 43.96s and beating the likes of Olympic champion Kirani James, Makwala responded with a new record of 43.72s.
It was as if they tasked themselves with reclaiming the records, and Van Niekerk did his in style running the race of his life to set a new AR of 43.48s to win GOLD at the 2015 Worlds. That race was significant in so many ways as Van Niekerk had to be stretchered off having been exhausted running the 5th fastest time in the history of the men's 400m.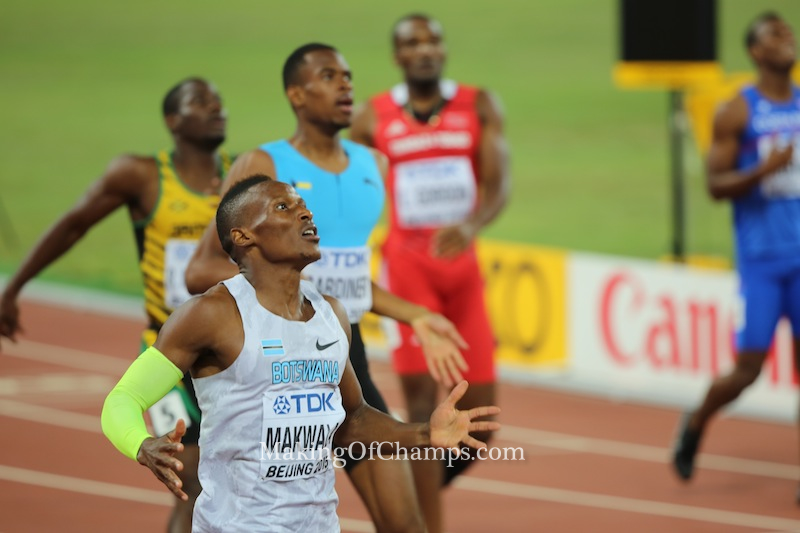 In Makwala's defence, he too was exhausted twice running from lane 9 to make the final. Who knows if he could have gotten a medal if he was fresher coming into the race. Not rubbing gloss on Van Niekerk's win, in fact it was an incredible feat.
Having finished 5th in 44.35s, Makwala went on to win GOLD at the African Games in Congo Brazzaville. He's a competitor, and an athlete not to be underrated.
We will still talk of Van Niekerk doing the double in Durban and Rio, but he will be wary of a familiar foe who's hoping to puncture at least one of those hopes.