3) Julius Yego vs Ihab Abdelrahman
Who's got the farthest throw to wow spectators with their spears this year? These two African Javelin throwers, Julius Yego and Ihab Abdelrahman could have the answer.
At the 2015 World Championships in Beijing, it was a 1-2 finish by Yego and Abdelrahman respectively, but it was the distance they won medals which got people talking. Yego's astonishing 92.72m mark won him GOLD, deserving every accolade, but how about Abdelrahman's 88.99m Silver mark? In fact it was the 6th best throw in the world in 2015.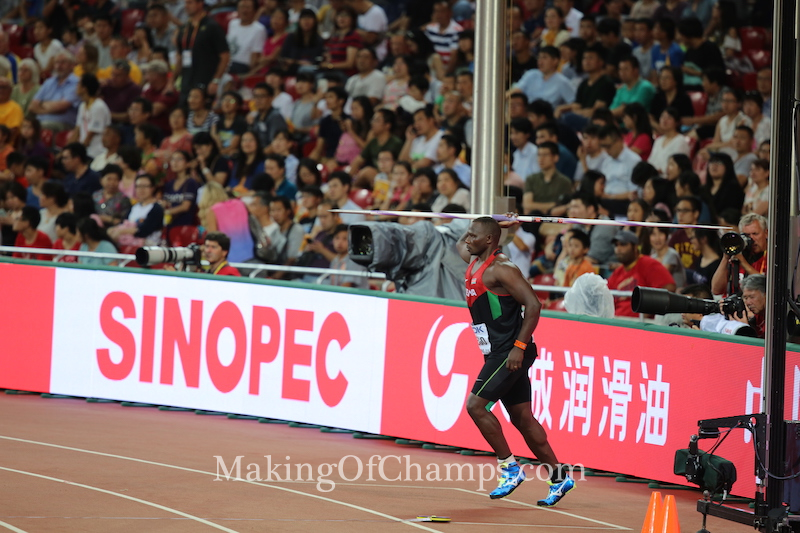 It is okay to be talking about Yego, however he knows what a massive threat he has in Abdelrahman who has a PB of 89.21m, an African record then, before Yego went on to set two more. The Egyptian then won GOLD at the 2015 African Games without much fuss, this time with a throw of 85.37m.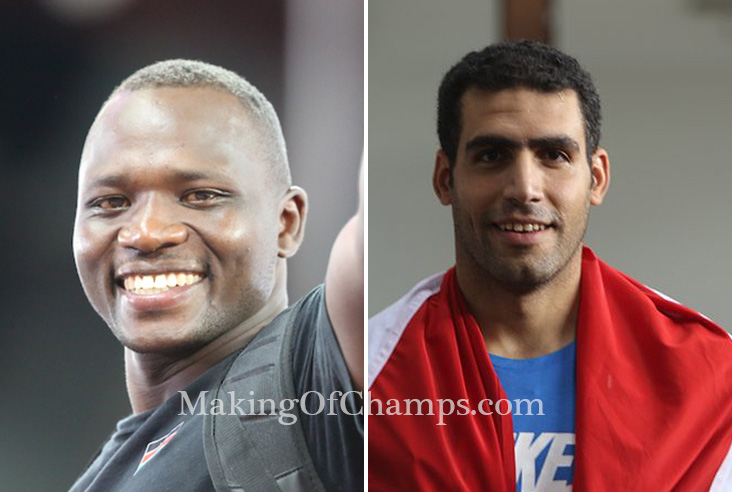 Yego is the first Kenyan to win GOLD in a field event at the Worlds, setting the world alight with big throws. He had at the Birmingham Diamond League thrown 91.39m sounding notice of his skill, and was more importantly building up his consistency.
Abdelrahman is still shaky somehow. Most times, he gets just two marks approved out of six throws, but be sure that those two would be very good throws, enough to land a podium placement.
Last year wasn't the first time both throwers crossed paths. At the 2014 AAC, the first two spots were claimed by them, with Yego's winning mark of 84.72m, followed by Abdelrahman at 83.59m to claim Silver.
There's to come and the rivalry could take another dimension, who knows maybe Abdelrahman might finally get one over Yego, although he could require a mark past 90m.