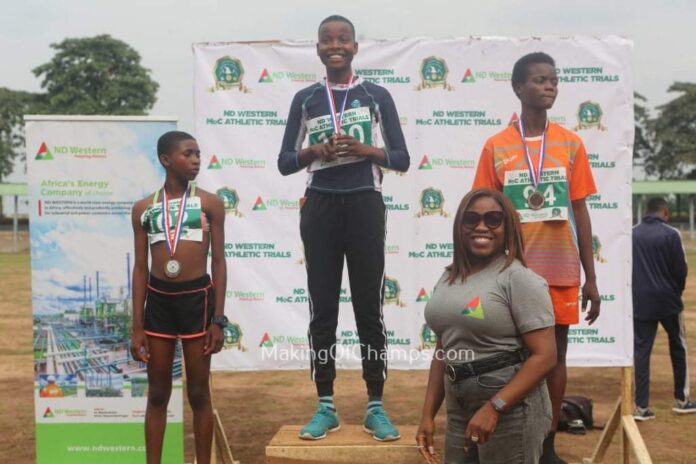 It was an exciting and action-packed one-day meet for the nearly 200 young athletes that participated in the ND Western/MoC Trials which was held at the UNIBEN Sports Complex in Edo State on Friday, March 4th, with several of them showcasing their raw talents and being identified as stars that could make Nigeria proud in future if properly nurtured and developed.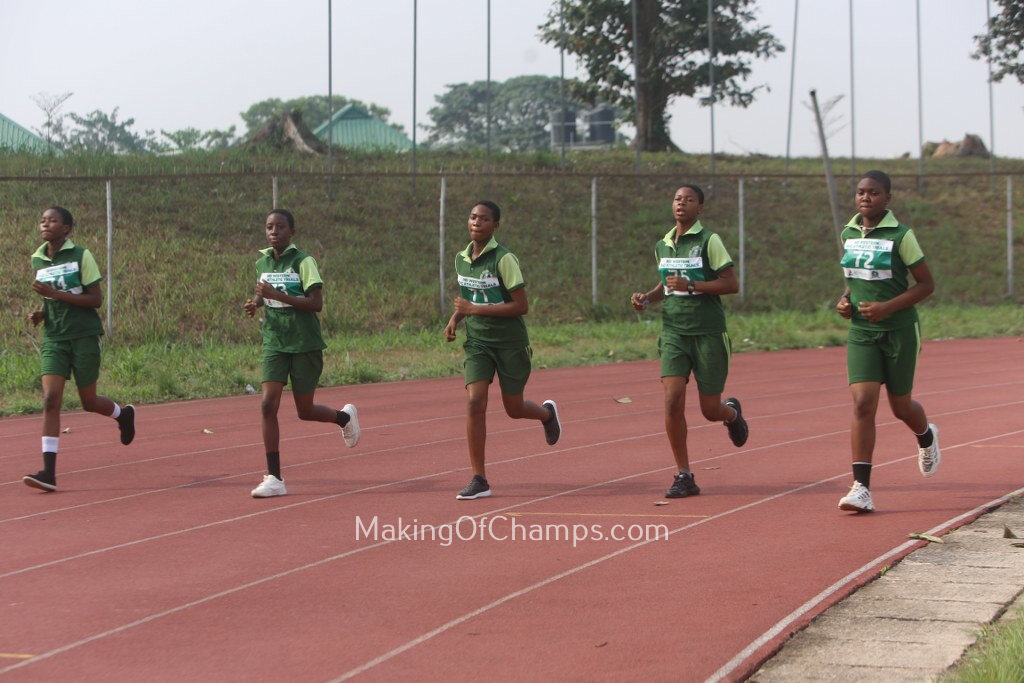 Athletes from more than six states of the federation made their way to the Trials, while nearly 50 athletes from some of ND Western's host communities in Delta State such as Otujeremi, Owhorlokpokpo, Iwhrekrekra, Effurun-Otor, Otor-Udu and Okpare-Olomu amongst others, did their communities proud at the event.
Participants were divided into Youth, Junior and Senior categories and competed in the 100m, 200m and 400m. Podium finishers in the Youth and Junior categories were also awarded medals for their efforts.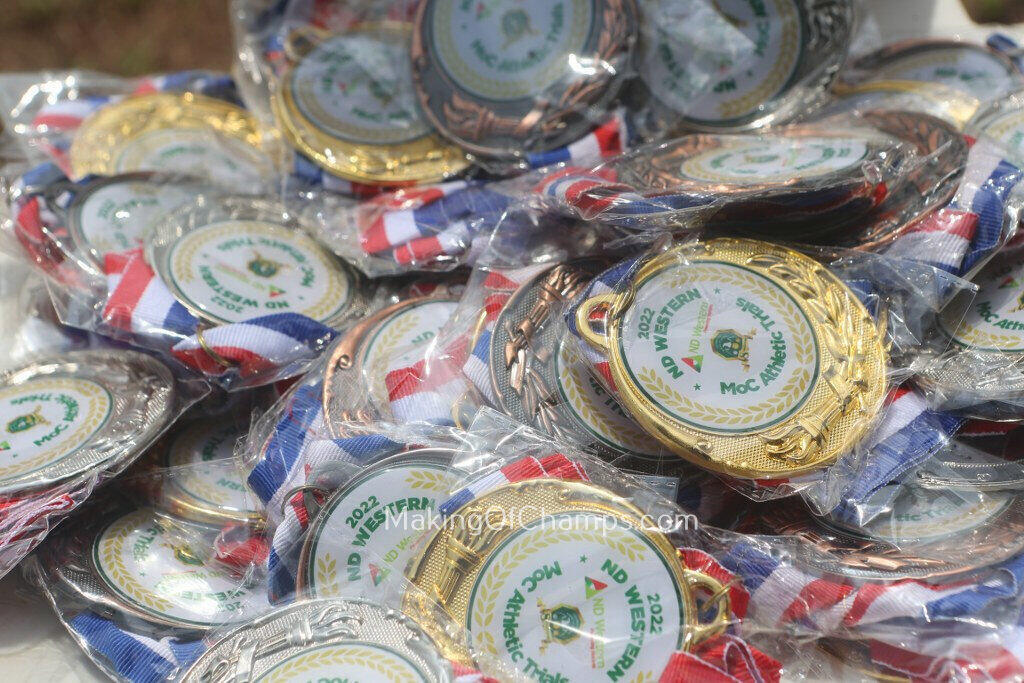 Etinam Institute's Etinyene Imoh Inyang won the sprint double in the Youth female category, winning the 100m in 12.30s and the 200m in 27.37s. She was closely followed by Victoria Olaniyi of Owa Model Secondary School who placed 2nd in both the 100m and 200m with times of 12.69s and 27.37s respectively. Jennifer Osemwengie of Idia College won Bronze in the 100m with 13.09s, while Success Iyoha took the 200m Bronze.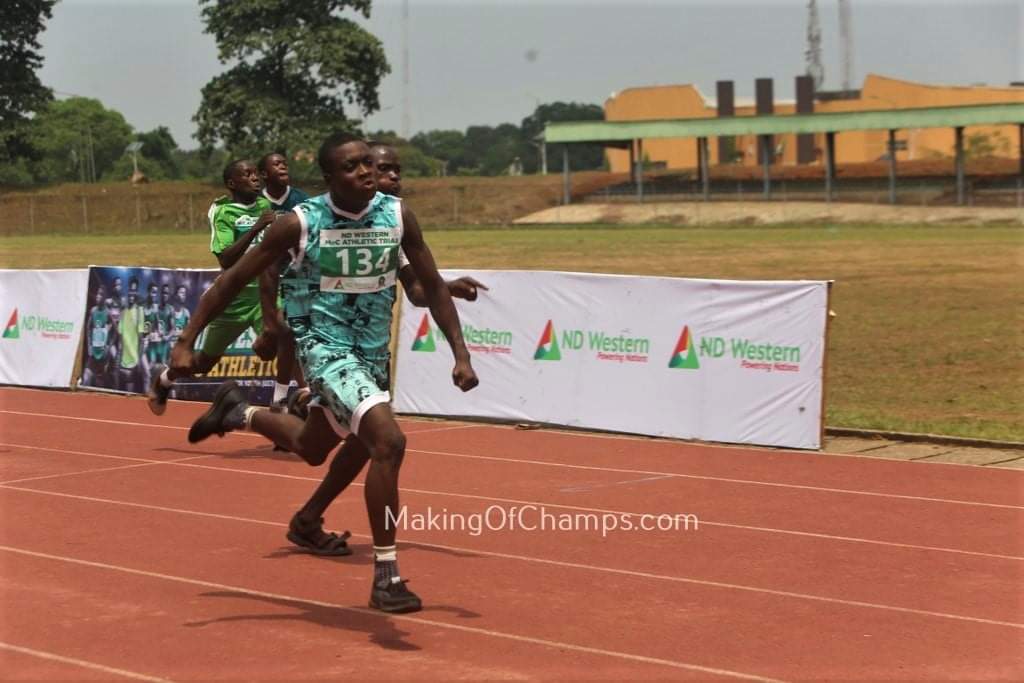 Victor Gariagan was one of the outstanding teenagers at the Trials and won GOLD in the Boys' 100m ahead of Lucky Onome, with Saint Ota-Eguakun of UBTH Staff School taking the Bronze. Gariagan of Otujeremi Community would also win Silver in the 200m.
Nse Okon Kufanan caught the eye of everyone with her splendid performance in the Girls' 400m where she crossed the line in 65.40s, while Glory Osarenkhoe and Enwongo Emmanuel Eyo settled for 2nd and 3rd respectively.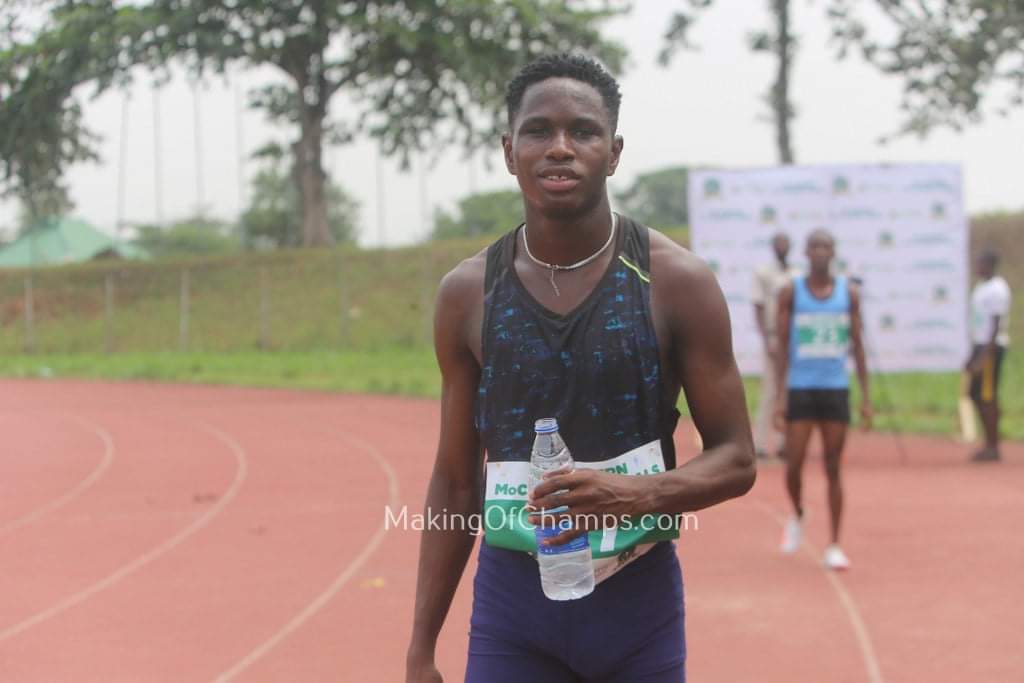 The 2021 National Youth Games Champion Wilfred Oladapo Awonusi claimed the Junior 100m title in 10.58s, narrowly beating Oyeintonbra Ebido (10.59s), with Samuel Chika Kelvin completing the podium with his time of 10.76s. There was a fierce contest in the 200m, but it was Sunday Israel Okon who snatched the victory this time around in 21.79s while Awonusi settled for 2nd (21.81s), claiming his second medal of the day. Iloba Paul finished 3rd in 21.89s.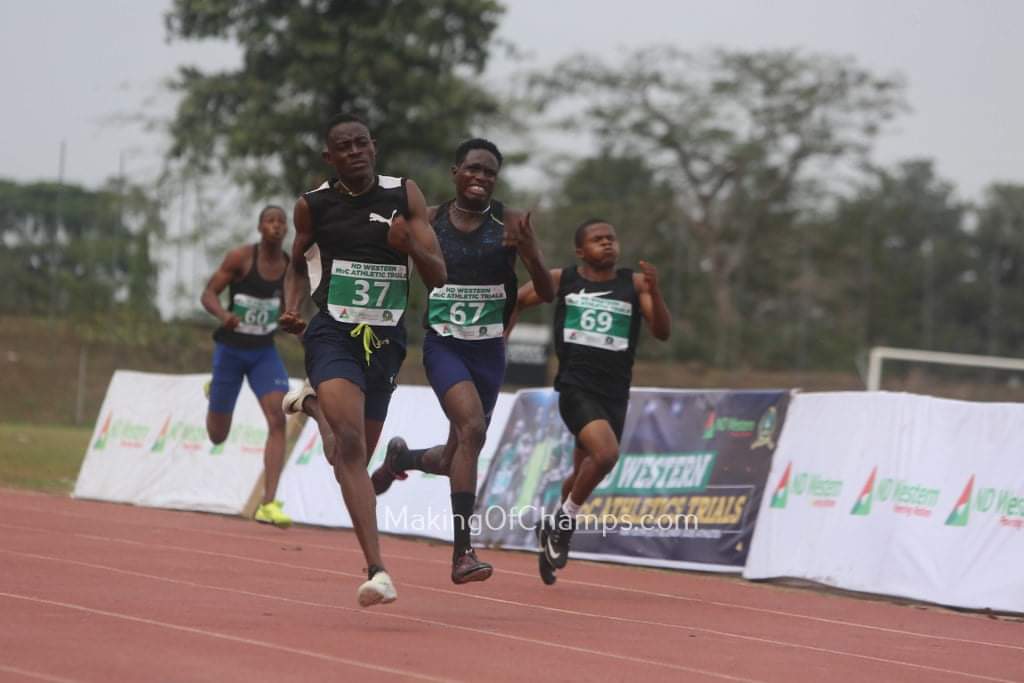 Faith Osamuyi of Imagwero Girls Secondary School had two round victories, winning the Junior Women's title in 12.31s ahead of her friend and training partner Chika Bakwunye who was 2nd with a time of 12.47s. Josephine Enaye of St Michael Secondary School was 3rd in 12.70s. The trio also dominated the 200m with the same placements, with Osamuyi crossing the line 1st in 25.69s as Bakwunye (26.78s) and Enaye (27.30s) followed.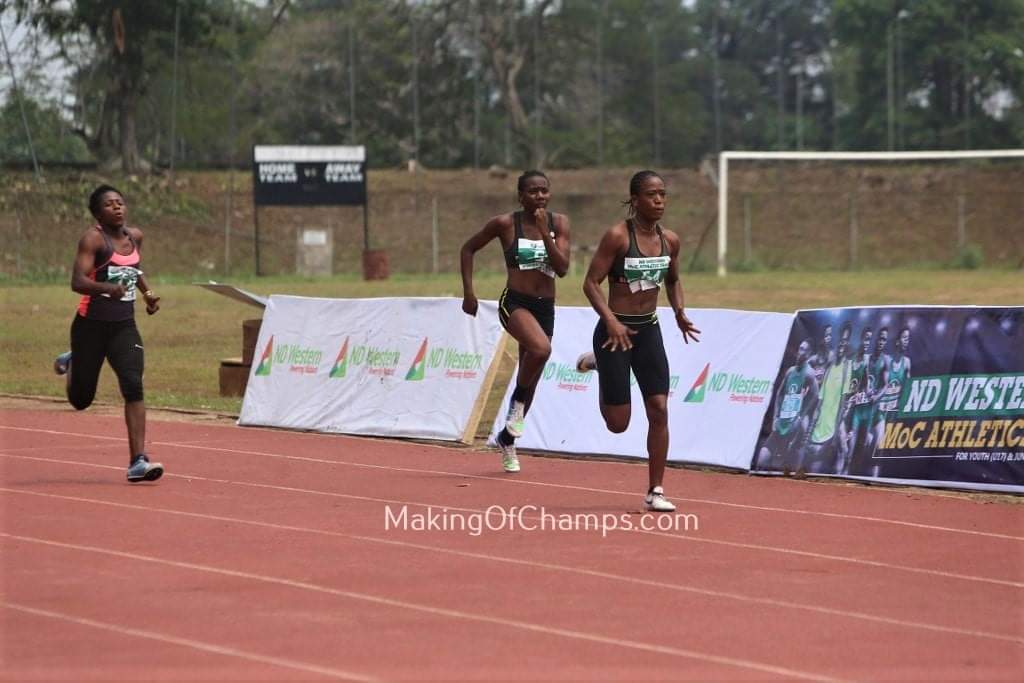 Emmanuel Jason won the Junior Men's 400m with an impressive time of 48.62s, finishing ahead of Okocha Ikechukwu (49.53s) and Tamunotonye Abongwo. Glory Abudefe (61.06s) emerged winner of the female category.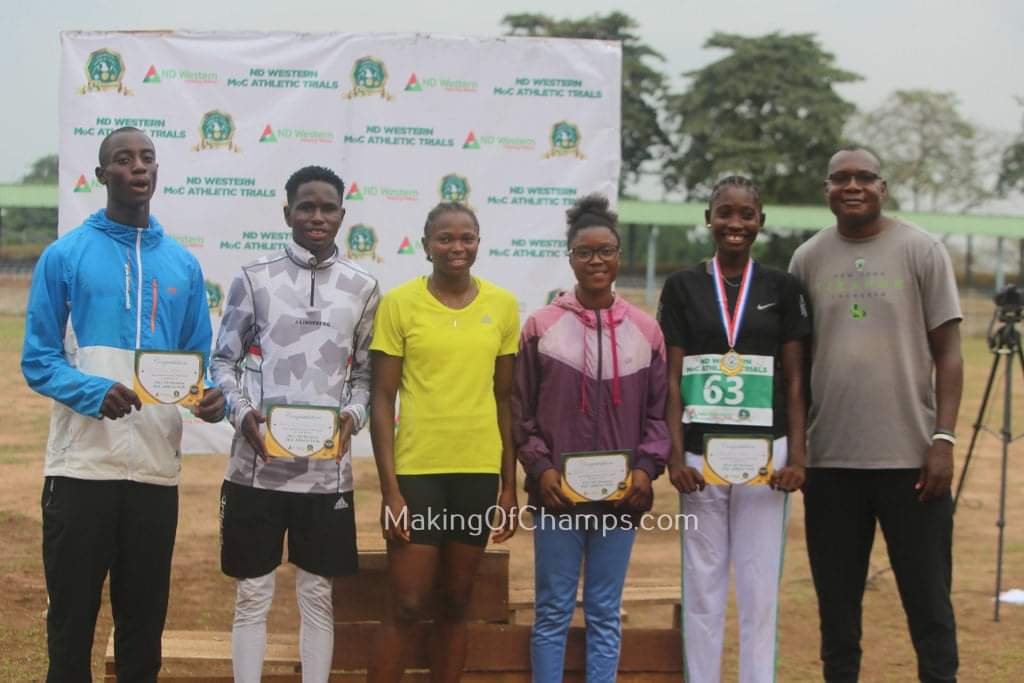 At the end of the competition, four athletes were awarded GOLD cards, signifying their status as the Most Valuable Athletes of the event. The male recipients of the awards are Wilfred Oladapo Awonusi and Oyentombra Ebido while their female counterparts are Victoria Olaniyi and Glory Aibuedefe. On hand to present the cards to the athletes was African Record holder in the women's Long Jump Ese Brume who trains at the UNIBEN Sports Complex when she's in Nigeria.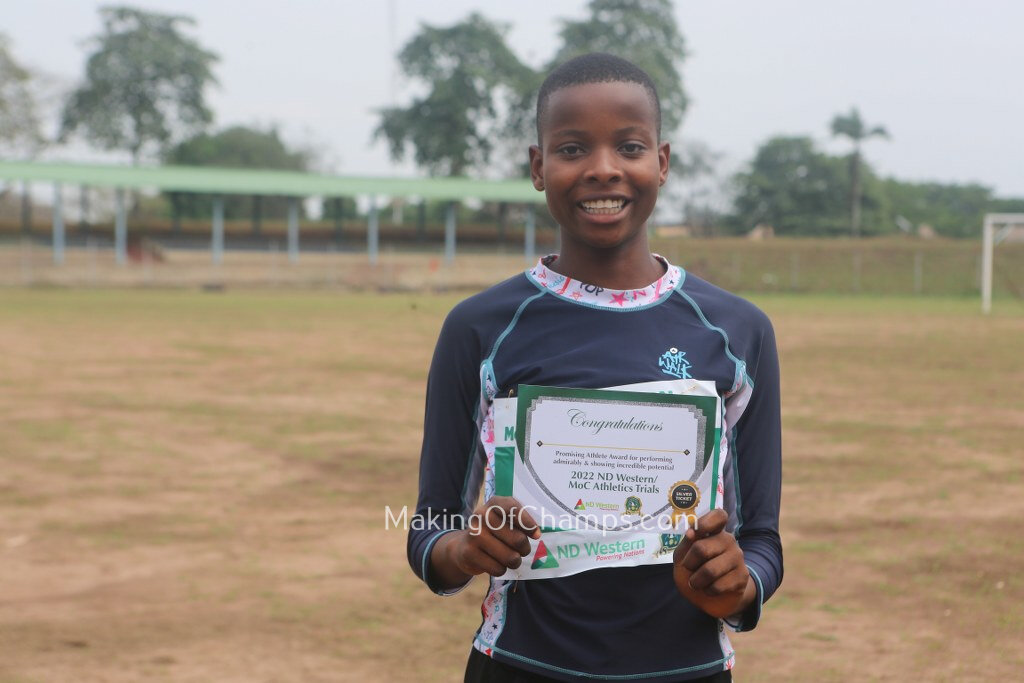 12 athletes were awarded Silver cards (Most Promising Athlete Awards) by Making of Champions (MoC) Track Club's Head Coach and Olympic medallist Deji Aliu. The male recipients are Victor Gariagan, Emmanuel Jason, Tamunotonye Abagwo, Okon Sunday, Ombo Wisdom and Popoola Ifedayo. The female recipients are Chika Bakwunye, Faith Osamuyi, Enwongo Emmanuel Eyo, Esther Mere, Glory Osarenkhoe and Nse Okon Kufanan.
Title sponsor of the Trials ND Western presented goodie bags to every participant, and at the end of the Trials, Corporate Communications Executive of the indigenous oil and gas company Sayo Jimi-Oluseye said:
"We've seen a lot of young talents and it excites me to see the next generation just running out and trying out for this exciting future for them. For us today, it's been a win; we have seen lots of people, some of them from our host communities as well. We've seen some of them from Otu-Jeremi, Otoudu and many other communities, so it's been a good outing for us.
"It's our first time bringing them out for this kind of event. We've seen how it's exciting for them to discover the strengths and talents that they have. Some of them just wanted to try it out but they've discovered something, so for us it's giving back to our community. Their win is our win so we're going to encourage more of them to do more of this. Watch out for our athletes from the communities."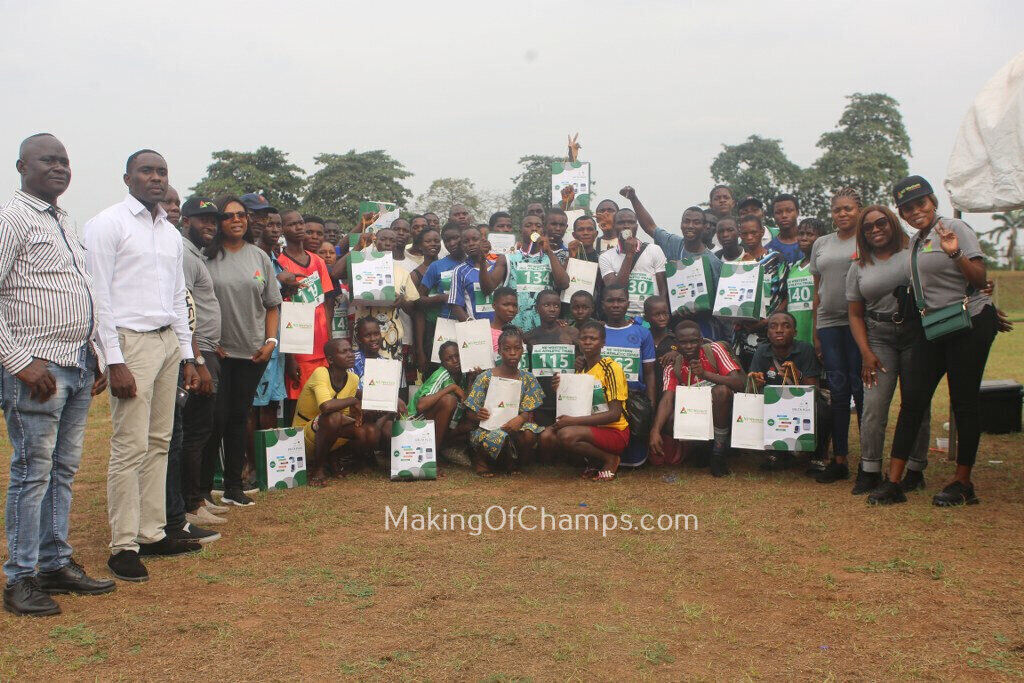 ND Western currently sponsors two athletes at MoC Track Club: Bowo Egbeyemi and Maria Umoibang, and Jimi-Oluseye stated that the company is seeking for ways to get more involved in sports in Nigeria:
"We stumbled on Making of Champions by chance and it's one of those projects that has been a successful one. MoC have proven themselves with Bowo for us; Bowo is our pride; we talk about him a lot and put him out there when there is an opportunity to talk about sports and the things we do in that space. We've now taken on Maria as well who has a bright future. We will go and do a bit more work in terms of working with MoC, and beyond that, we want to see how much more we can do in supporting sports in Nigeria", she said.