Sports and Athletics need rivalries as it inherently boosts the excitement fans cling on to while watching on their television sets or present in the stands. The rivalry could be a "healthy-one" or feisty, one dominated by a burning zeal for vengeance, whichever form it takes entertainment is guaranteed as the differing factions put up a spectacle to thrill their audience.
There have been great duels down the years which endeared fans to the sport. In Africa, we have seen Haile Gebrselassie vs Paul Tergat, then Tirunesh Dibaba vs Meseret Defar clashes, so who are those that can reignite passionate rivalries on the continent?
Last week, we started with the world's top five sprinting rivalries, this week we will focus on Africa.
       1) Genzebe Dibaba vs Almaz Ayana
This is one duel Athletics' fans keenly anticipate. Not hard to decipher that there is always a battle of ego in any clash between Genzebe Dibaba and Almaz Ayana.
Incidentally, the last time we saw such passionate clashes between two top athletes, was during the heydays of Meseret Defar and Tirunesh Dibaba. Something gave way, the women's 5000m World Record (WR) which the latter set in a staggering 14:11.15.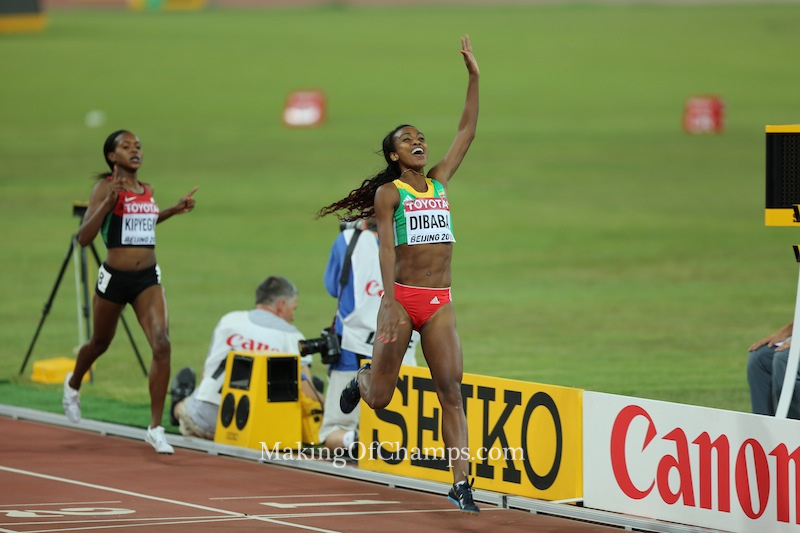 Last year, it looked as though Ayana and Genzebe were going to erase that record after collectively agreeing to attempt it at the Paris Diamond League. Both athletes shared leads; somehow Genzebe ditched the pre-agreement and went for glory herself. Although she didn't match the record, just four seconds shy, running 14:15.41, she berthed a cold animosity with Ayana who felt cheated and has since taken it upon herself to dominate her compatriot.
Dibaba last year set a WR of 3:50.07 in the 1500m; an event she is very good in, but there is no doubt that she loves the 5000m, however, that is Ayana's forte.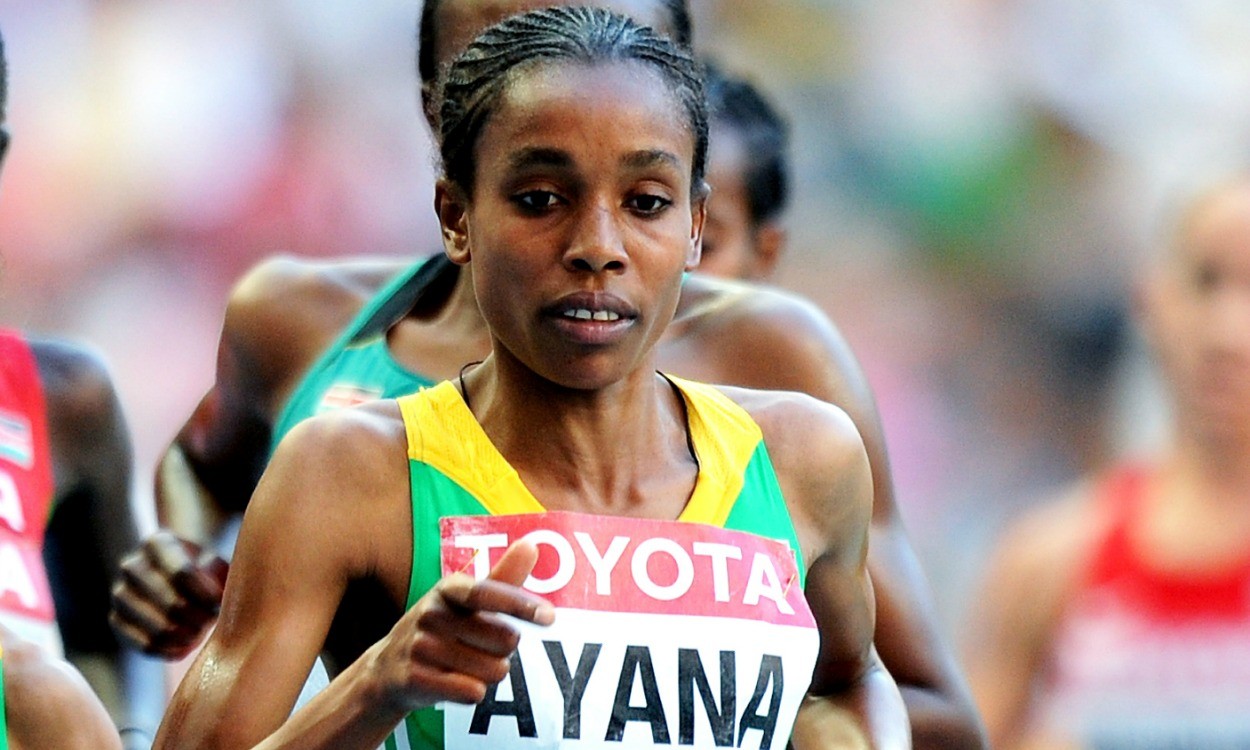 The panache with which Ayana left Dibaba in her wake at the 2015 World Championships was mind-blowing. All the attention panned on Genzebe as the favourite to win, however it was Ayana who did. She ran a jaw-dropping race to win in a Championship Record (CR) of 14:26.83, erasing Tirunesh's 14:38.59.
Weeks later Ayana got another win, this time at the Zurich Diamond League, running a Meeting Record (MR) of 8:22.36 to beat Dibaba in the 3000m. When they met in 2014 at the African Athletics Championships (AAC) in Marrakech, Ayana ran a CR of 15:32.72 with Dibaba finishing 2nd in 15:42.16.
Dibaba is very much fired up to seek vengeance this year, but she will have to work her socks off to get one over Ayana. This has to be the biggest African rivalry this year, we may finally get to see Tirunesh's WR broken by any of these two.