5.)  Blessing Okagbare vs Muriell Ahouré & Marie Josée Ta Lou
Who between these two Ivorians: Murielle Ahouré and Marie Josée Ta Lou will be Blessing Okagbare's biggest challenger this season?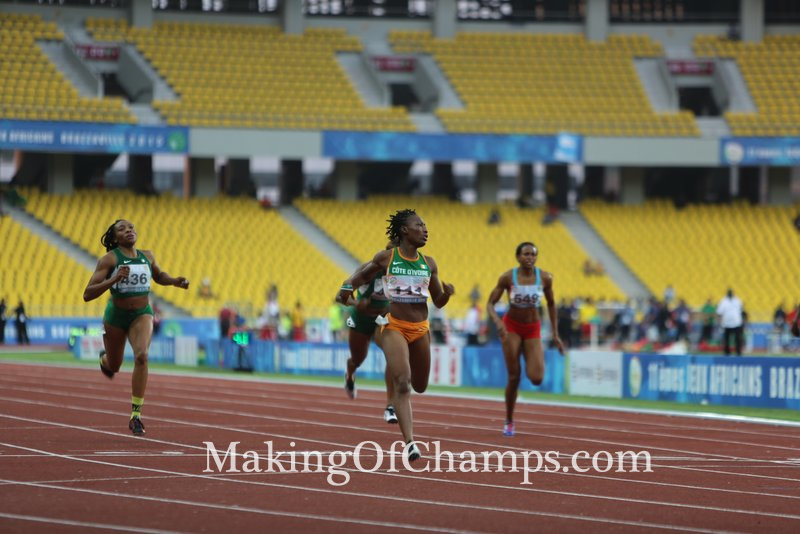 Since 2012, Ahouré and Okagbare have been Africa's best shot at having a global queen, but Ta Lou has thrown down the gauntlet to make it three-pronged this season.
When these three met at the 2014 African Championship in Marrakech, it was a one-two-three finish: Okagbare GOLD in a CR of 11.00s, Ahouré Silver in 11.03s and Ta Lou Bronze in 11.20s. The rivalry has been building up and can reach feverish heights this year.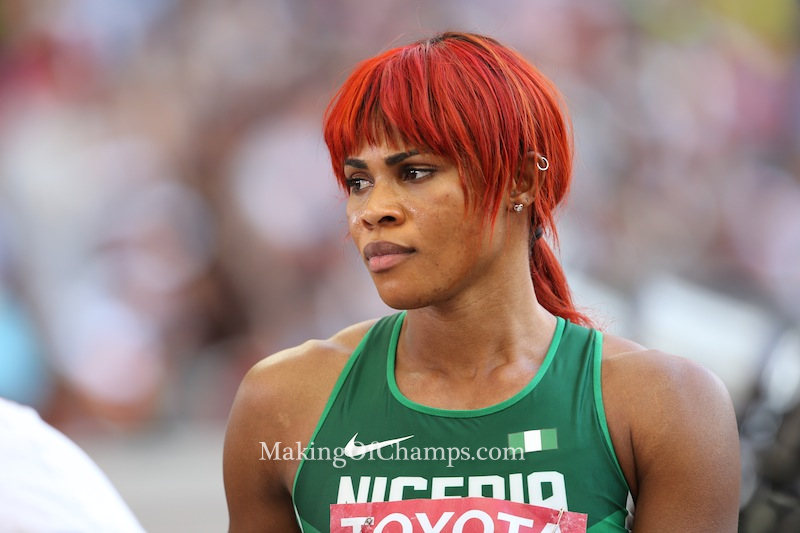 They ran together at the Paris Diamond League last year. Okagbare placed 2nd with a Season's Best of 10.80s, and Ahouré 5th in 11.04s, and her compatriot, Ta Lou 6th in 11.06s. Ta Lou may lack the type of recognition Okagbare and Ahouré have; however she sure sounded alarm bells with her double heroics at the 2015 African Games.
Consider that Okagbare and Ahouré are at their predatory best in the 100m with PBs of 10.79s (African Record) and 10.81s (Ivory Coast's NR), Ta Lou will see the 200m as her best opportunity at getting one over them. Remember she narrowly missed out of the 200m final at the World Championships, running a PB of 22.56s.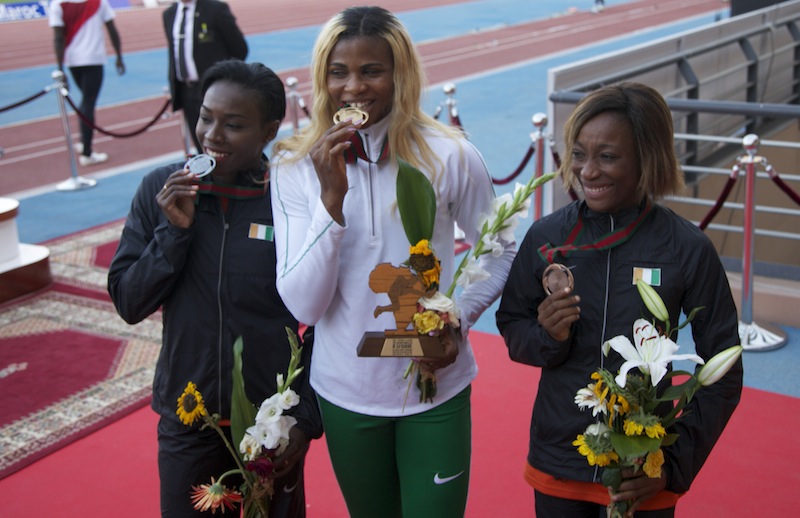 It could be between Okagbare and Ahouré though as they have competed at the highest level, but Ta Lou could gatecrash the party. While contending with just Ahouré, Okagbare slightly had the upper hand. The only time Ahouré ran faster than her in 2015 was at the Prefontaine Classic, where the Ivorian finished 2nd in 10.81s, and Okagbare 4th with 10.87s.
Ahouré is capable of big things though, a former double World Championships medallist. If she can sort out her finishing to match her bullet start, she would definitely get into Okagbare's hair as both hope to wrestle the Olympic title from World Champion Shelly-Ann Fraser-Pryce.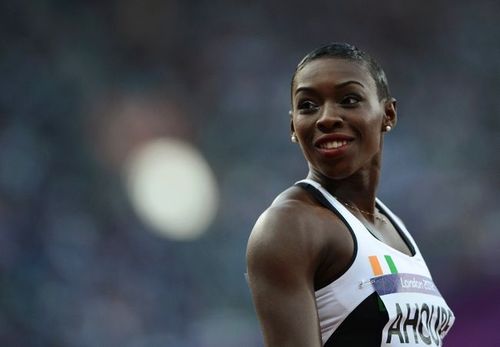 A tough ask, but don't rule out this ensuing rivalry that will include Ta Lou, maybe Okagbare's 100m African Record will cave in this year.