4) Nijel Amos vs David Rudisha & Mohammed Aman
800m battle royale! Nijel Amos, David Rudisha and Mohammed Aman won't just fight for supremacy in Africa but globally as well. Amos will feel he's got a chance to finally nick one over World and Olympic champion, Rudisha, but so would Mohammed Aman mull.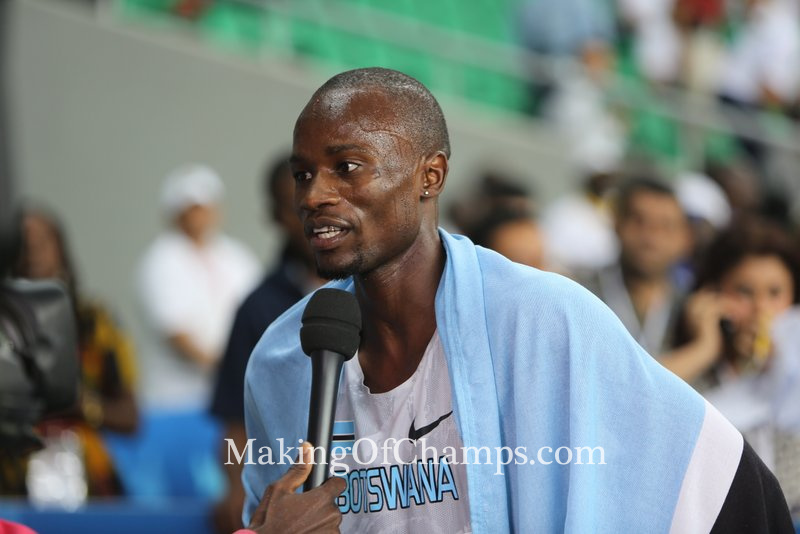 Aman failed to defend his 2013 World title following a disqualification in the heats at the 2015 World Championships and would hope to redeem himself this year. If 2015 is anything to go by, this could be solely between Amos and Rudisha. They will rekindle the rivalry that started way back in 2012 when Rudisha set a WR of 1:40.91 en route winning GOLD at the London Olympics. Amos finished with Silver in 1:41.73, a Bostwana NR, a World Junior record and equal third fastest time ever.
Two years on, Amos got the better of Rudisha at the 2014 Commonwealth Games in Glasgow, winning GOLD in 1:45.18.
Another epic clash came last year at the Lausanne Diamond League where Rudisha made a tactical mistake, allowing Amos to come in from his right shoulder as he gauged him from his left to nick victory. Amos was stretchered out following his burnout. Such is their meetings, no room for error.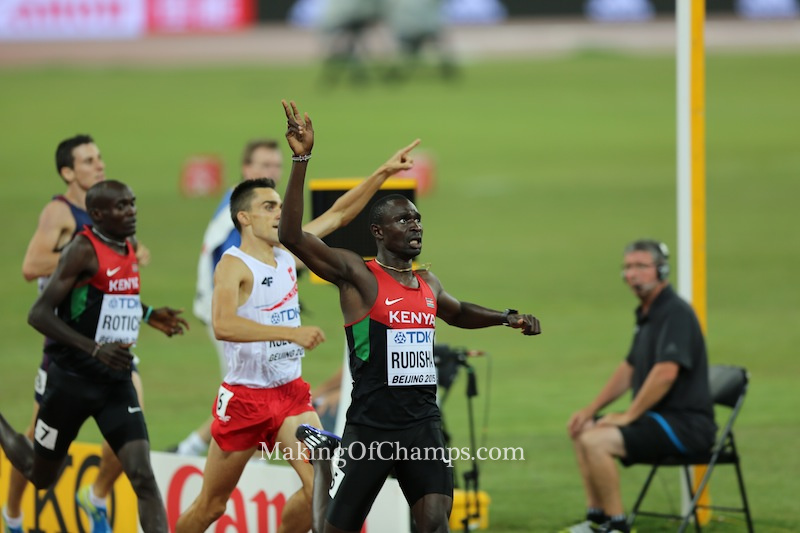 Some argue that Rudisha won the 2015 World title because Amos didn't make the final. It could be true and one can't ignore Amos' stats coming into the Championships. He led the Diamond Race coming into the competition and was in good form. Who knows, Rudisha could have been delighted seeing Amos crashing out in the heats.
Ask Rudisha who his biggest threat is, and he will say Amos. Same goes for Amos. Who would he want to beat? Both know they stand in each other's way for glory.
In 2014 at the AAC in Marrakech, Amos beat Aman to win in 1:48.54, with the Ethiopian coming 2nd at 1:48.56. All pointers are to a Rudisha vs Amos clash; however, if Aman could get his acts together, he's more than capable of making it a three-horse race.