6 )                Anaso Jobodwana vs Wilfried Hua Koffi
These two will slug it out in the men's 200m. While Anaso Jobodwana is South Africa's 200m record holder with 19.87s, so is Koffi for Ivory Coast with a time of 20.25s.
Both of them equally compete in the 100m, but it seems as though 200m is their comfort zone where they have witnessed more glory, particularly 2015 will be a year they will pen down in their respective diaries.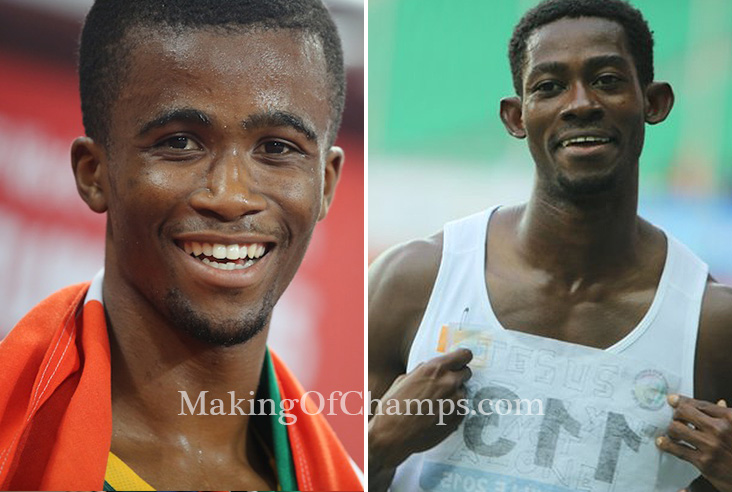 Jobodwana was only beaten by Usain Bolt and Justin Gatlin as he came through to win bronze at last year's World Championships, while Koffi had a dominant outing winning at the 2015 African Games.
An interesting feature in their resume is that at different times, they won the 200m University Games title, with Koffi last year succeeding Jobodwana in Gwangju.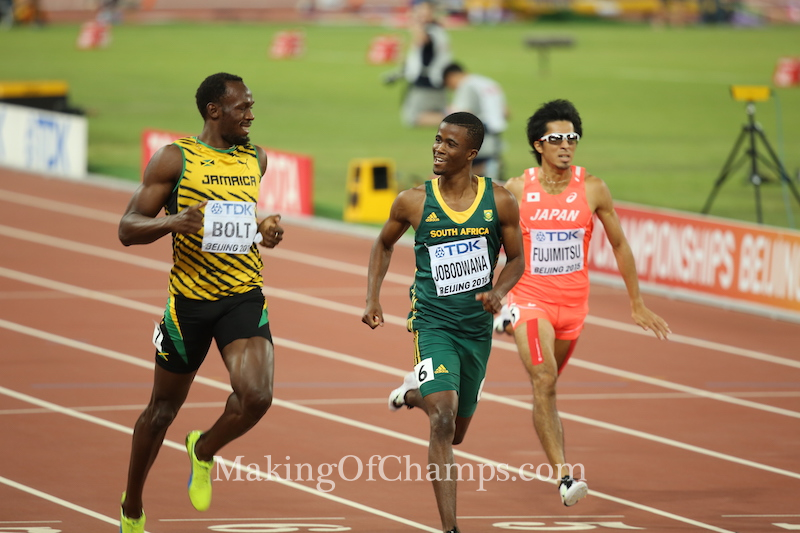 Jobodwana has gained more international recognition than Koffi but there is no stated rule that the latter can't upstage him. The 2014 African Championships double GOLD medallist will be aiming to successfully defend his title in June, and will be doing so against Jobodwana in Durban.
Koffi might not be pulling the weights Jobodwana now commands on international circuits, but here in Africa he has held his own and is undoubtedly an athlete to keep tabs on.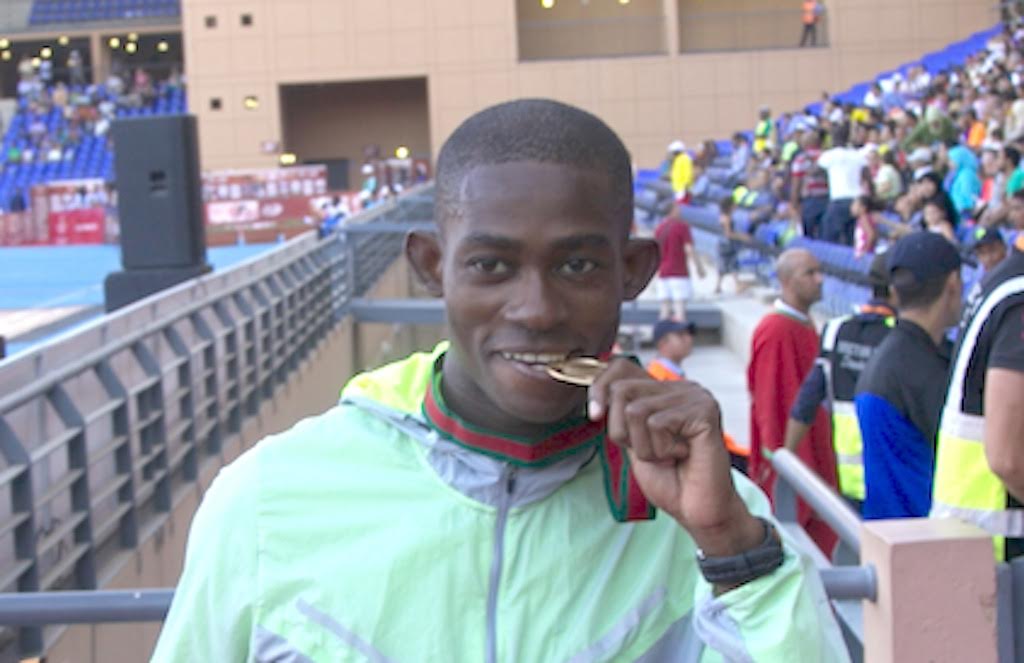 So Jobodwana better not rest on his oars feeling that he will  nail the 200m this year. Koffi will give in equal measures whatever he gets as he aspires to roar himself to reckoning again.
Do you agree with us on the rivalries we think would stand out on the continent this year, or are there those you think should be included?