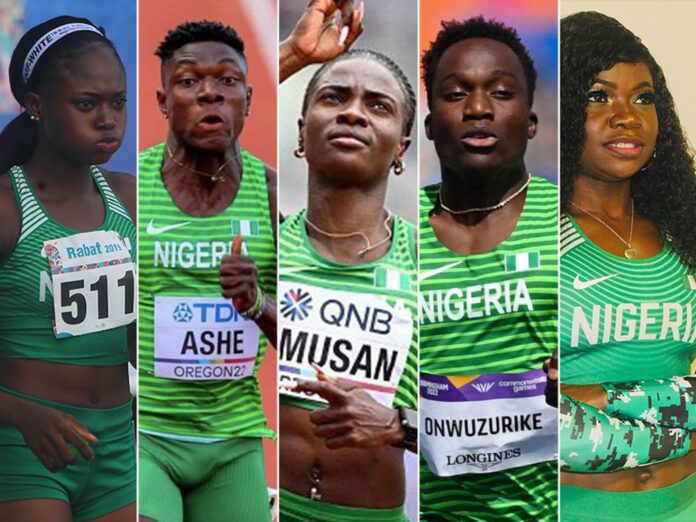 Owing to the exploits of Nigerian sprinters this season, more fans now keenly watch Athletics, keeping an eye out for when the next Meet would come up. It is a new movement that gathered steam in 2022, which could ultimately transform Athletics in Nigeria.
But who are some of these athletes leading the renaissance in the country? In this second part of the story, let's bring you the concluding list of our Top 10 Nigerian Sprinters in 2022. In case you missed Part 1, you can about read it here.
                              5) Rosemary Chukwuma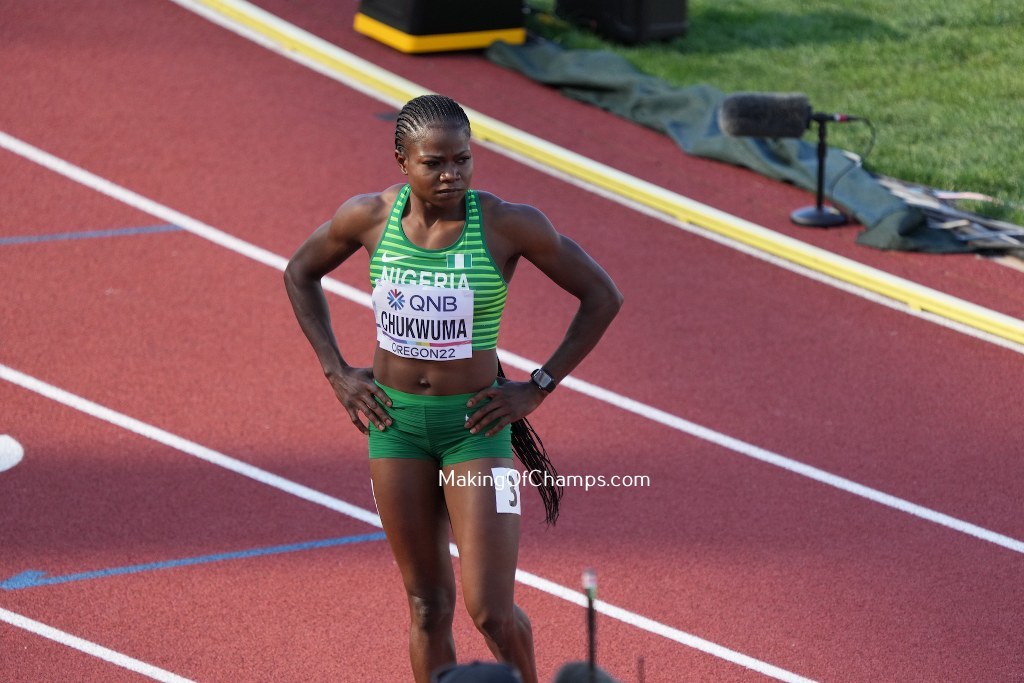 If there's one athlete who has paid her dues en-route being a top Nigerian athlete, then it has to be Rosemary Chukwuma who has worked assiduously to get to a top level. No one gave her anything on a platter; she earned it through hard work.
Chukwuma may have been a prodigious talent but they weren't guarantees she would instantly succeed at the top level of the sport, which could be unforgiving for the unprepared.
This season, Chukwuma joined an elite club of Nigerian sprinters who have run sub 11s in the women's 100m. Only few women in the world can boast of such epochal achievement- running sub 11s doesn't come easily.
Last season at the Nigerian Olympic Trials, she finished 2nd in the 100m (eventually crowned the Nigerian champion), earning enough ranking points to qualify for Tokyo. Although like some of her teammates, she missed the Games as one of 10 athletes who got disqualified for not completing their Out of Competition Tests (OCT).
If that had dampened her for a moment, she overcame the disappointment and channeled the energy to her 2022 season. In her first outing this season, she came close to her 60m Indoor PB of 7.34s, clocking 7.36s in January.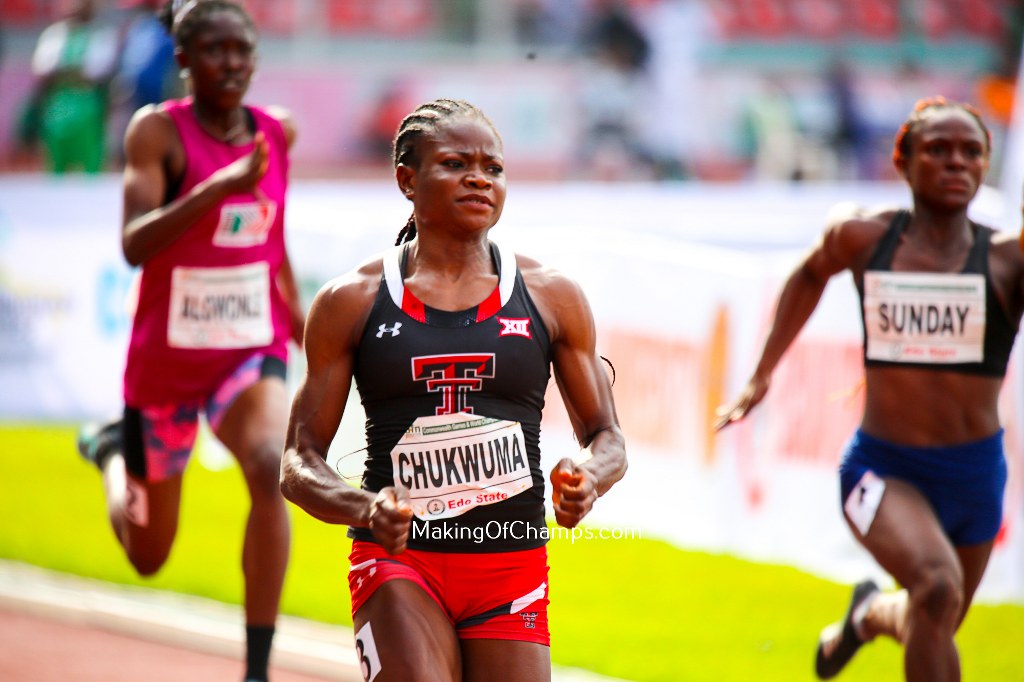 In less than two months, she ran 10 60m indoor races and a couple of 7.2s, first time she would be going under 7.2s. But her best performance came at the Big 12 Championships where she won the title running a new PB pf 7.17s. That catapulted her to joint 9th on the Nigerian all-time list.
First outdoor race in the 100m this season and she bolted to a PB of 11.05s (-0.1). It was a time that was even faster than the wind-aided 11.07s (+2.7) she ran at the Nigerian Olympic trials last year. To open her outdoor campaign with a PB, underlined the fact that she was ready.
The former Nigerian junior champion was made to wait for her first legal sub 11s, running three wind-aided times; she was just unlucky, but her time would come. First it was 10.94 (+2.4), then 10.88s (+2.4) and 10.82s (+2.6), but it was only a matter of time.
Chukwuma cracked a legal sub 11s at the NCAA championships, finishing 2nd in her semifinal heat with a time of 10.99s (+1.0). She would go on to finish 4th in the final and narrowly miss out on the podium, but she had made a big mark, becoming Nigeria's joint 6th fastest woman alongside Damola Osayomi.
While a lot is being said about 100m, she seems to even fare better in the 200m. This season, she ran a staggering PB of 22.33s. That put her in outright 6th place in the Nigerian all time list, but this season, only four African women ran faster than her in the 200m.
Chukwuma was quite involved in the Nigerian 4x100m relay this season, running third legs for the country at the World Championships and Commonwealth Games. Pending the ruling of the Athletics Integrity Unit (AIU) on a member of that quartet, if any of the new African 4x100m Records (42.22s & 42.10s) gets to stand, then Chukwuma would be an Area Record holder.
Having had visa delays and not being able to arrive Oregon in time to compete in the 100m, a fatigued Chukwuma made it to the semifinals of the 200m where she ran another sub 23s.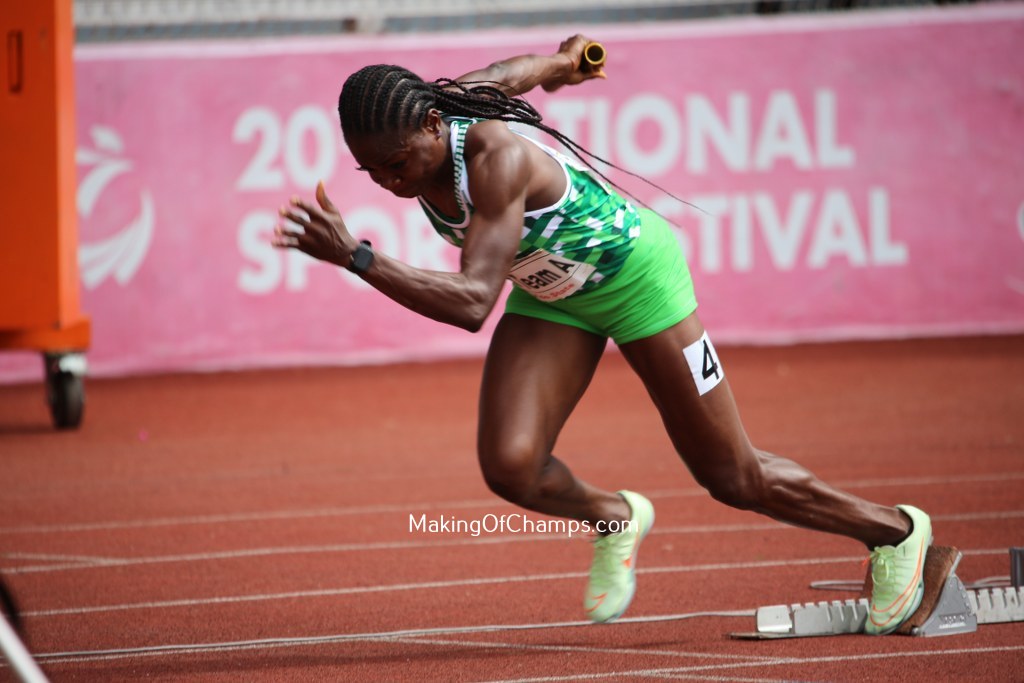 She is now the only Nigerian 100m athlete who has qualified for the 2023 World Championships in Budapest, with her string of impressive three 100m races in Birmingham clocking 11.02s, 11.05s & 11.07s respectively, which are all within the qualifying standard of 11.08s.
It may have been a mixed season for Chukwuma, but no one can deny that it has been an outstanding one for her in so many ways.