6) Alaba Akintola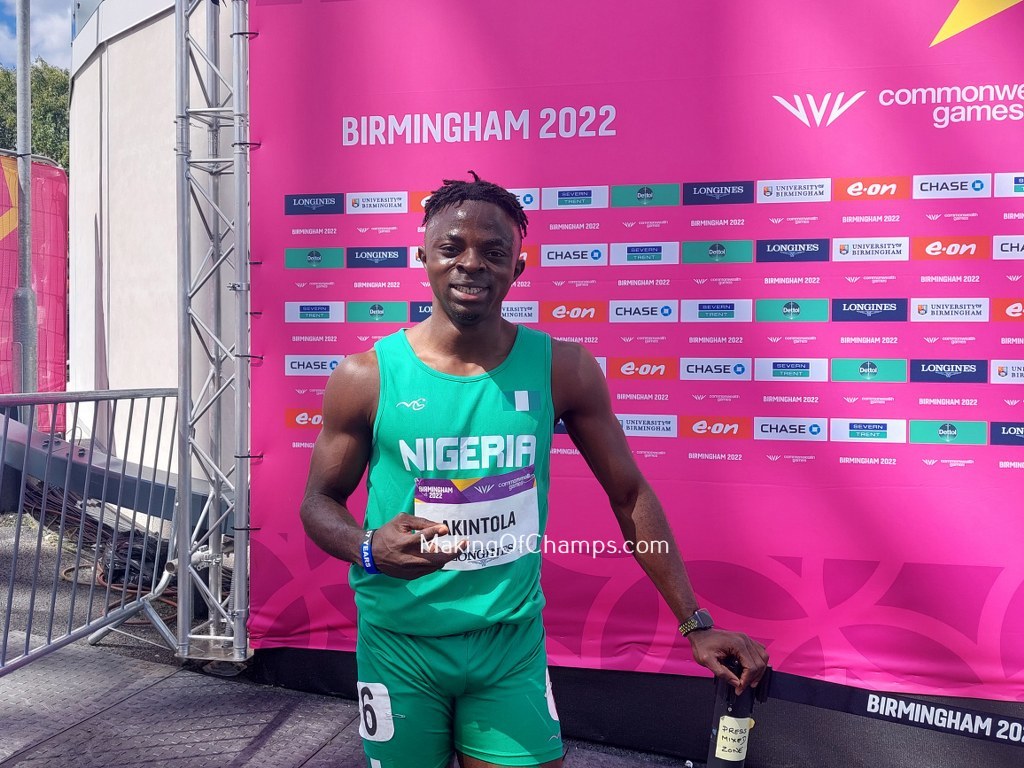 What a season Alaba Akintola has had, and even though he had to scale many hurdles before he could finally represent Nigeria at the senior level, when he takes stock of how the year had gone for him, there would be a lot to savour.
Relocating to the United States to study at the Middle Tennenessee State University (MTSU), it was a time to move up for Alaba who had dominated the Nigerian scene in 2021, winning the 200m National Sports Festival title and also Silver in the 100m.
Back in Nigeria, he was now well known, but could he carry over the home success into the NCAA? This was a whole challenge for him, but Akintola is not one to duck from challenges. He relishes them, and that's one of the hallmarks of champions.
Alaba ran a couple of impressive 60m races. He opened with a PB of 6.73s, and five days later he would run three rounds of 60m, running a PB of 6.67s. His preferred 200m was even better, running a School Record of 20.72s in just his second ever 200m racing in an indoor circuit.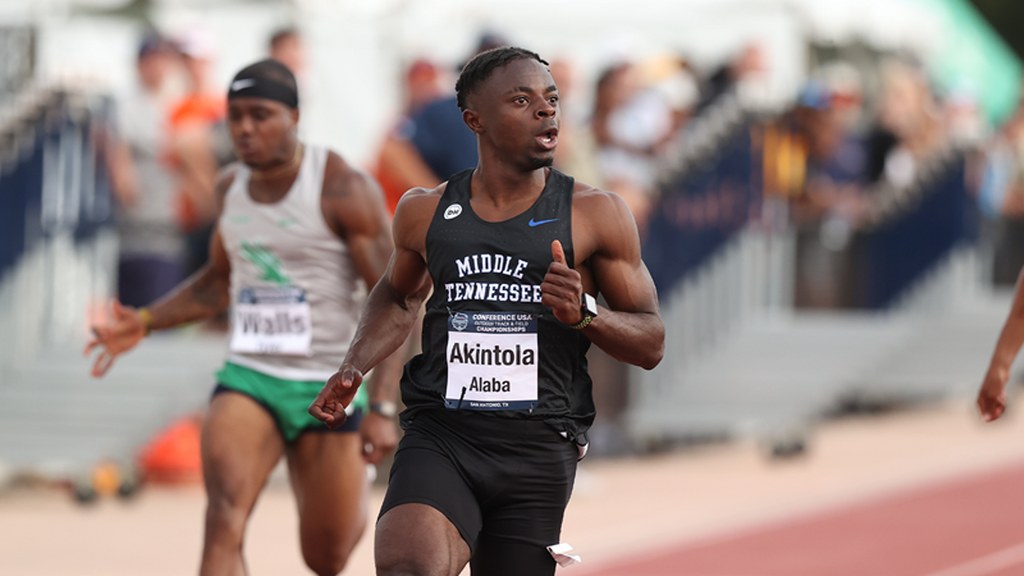 He was gradually establishing himself across meets in the US, making a lot of progress in his development. It was a step-up that catapulted him beyond the level he was before.
In his first 100m in 2022, Alaba ran a windy 10.27s, putting everyone on notice on what he was cooking up. Perhaps the best scenario to explain how he feared no foe, was when he held off his National rival, Favour Ashe, at the War Eagle Invite, running under 10.10s for the first time ever.
Alaba posted a PB of 10.09s, but his performance a month later was his best ever. He became the first Nigerian male 100m sprinter to secure qualification for the 2022 World Championships, running a PB of 10.04s. He was thrilled at hitting that instant qualification, and not having to explore the other route of qualifying through the World rankings.
This season was the first time in a long while that Nigeria would have many athletes securing automatic qualification in the men's 100m. The men's 100m was building up hype for the Nigerian Trials, and deservedly so, it was one event many salivated for.
Alaba would go on to finish 2nd in the final in Benin, crossing the line in a time of 10.06s; this was his second time running 10.06s, the fourth time running 10.0s in 2022. He came within whiskers of hitting instant qualification in the 200m, but missed out by just two-hundredths of a second with his PB of 20.26s.
He knew he would qualify for the World Championships if he won the Nigerian title in Benin. Despite a grueling two days schedule, he ran three races in one day, eventually winning the 200m title which earned him enough ranking points.
Where Alaba really came clutch for Nigeria this season was in the 4x100m, playing his part while running the third leg as Nigeria powered to a time of 38.35s. It was Nigeria's all-time 7th fastest 4x100m, the best they have run in a over a decade. Nigeria earned the last qualification spot and was confirmed for Eugene.
The World Championships was one to forget for Alaba. He missed out on what would have been his first senior championships for Nigeria, and was on the brink of also missing the Commonwealth Games until a last minute travel arrangement led to his arrival at the competition on the day of his 200m event.
Alaba made the semifinals of the men's 200m, but it was the men's 4x100m that he shone brightly in, having had an extra day to shake off his jetlag. Nigeria won a Bronze medal in Birmingham, the first time since the 1990 Games in Auckland.
While it may have been a mixed season for Alaba, particularly as he did not get to compete for Nigeria in Oregon, there was still something to pick out from 2022: he had a Bronze medal, his first ever senior medal won for Nigeria.