4) Udodi Onwuzurike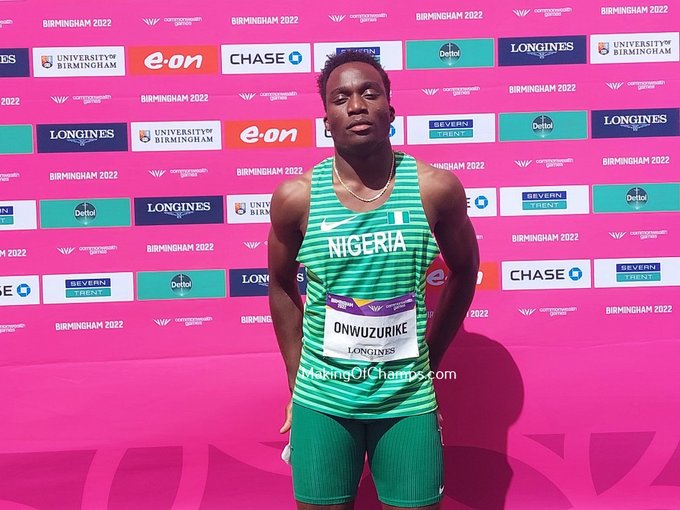 In many ways, this season, Udodi Onwuzuruike showed that his achievement last year at the World Junior Championships, was by no means a fluke. He seamlessly made the transition from being a Junior athlete to the Seniors, even though he was still eligible for the U20s.
Right from when he won the 200m world junior title in Nairobi, Onwuzurike had immediately set his sights on moving up the cadre. He had achieved what he wanted – a junior title, but the thought of being a senior was quite appealing to him.
In fact after clocking 20.21s in Kasarani, he didn't realize he had qualified for the 2022 World Championships. He said afterwards that he 'was going to train harder in order to hit qualification to be in Eugene.' That's how much he wanted to be a Senior athlete.
Starting 2022 with a College scholarship at the prestigious Stanford University, it was the best of two worlds. He had the chance to study at an Ivy League school, and also strutting it out in the NCAA to fulfill his Athletics dream.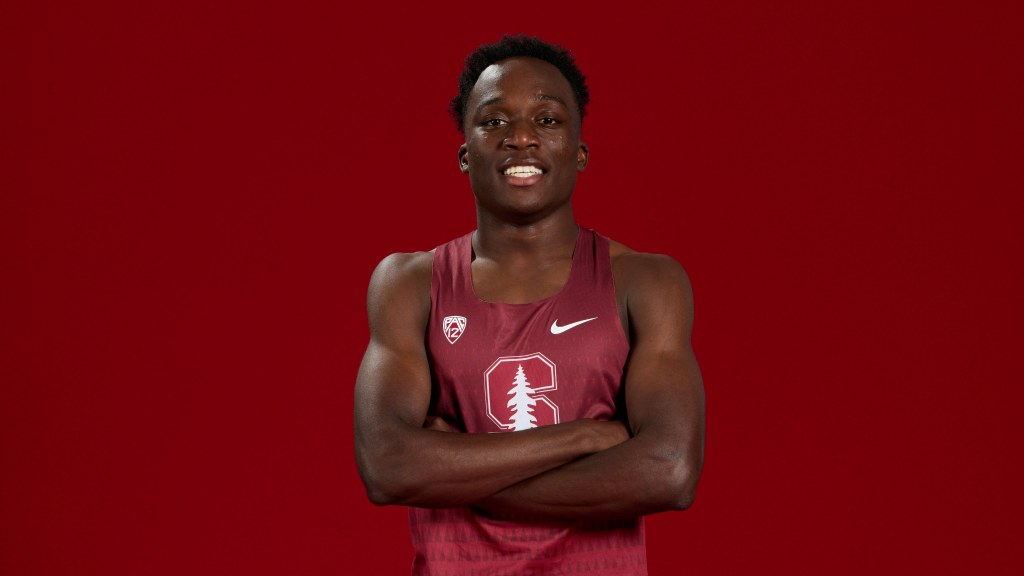 In his first race this season, Onwuzuruike ran a new Personal Best of 6.78s to win his heat and qualify for the final. It was the final that was even more impressive, returning that same day to lower his PB by more than one-tenth of a second, which was also a new School Record of 6.67s. He was combining academic excellence and track prowess.
Onwuzuruike may be more renowned for his 200m but his 100m races took front row seats this season, which was why, when he ran 10.07s in April, it was eye-catching. That PB made him the fastest Nigerian man this season at the time, summing up his precocious talent and his suitability for any of the short sprints.
In May, he stormed into the history books, surpassing Davidson Ezinwa's 32-year old 100m National Junior Record of 10.05s, storming to a new PB and NJR of 10.03s. Not only was that mark a Nigerian Junior Record, it also saw him punch an automatic ticket to Oregon, making him the first male Nigerian sprinter to qualify for two short sprints since Divine Oduduru in 2019.
He was tumbling records even at Stanford. First, his 10.07s was a school record, and when he qualified for the World Champs, he broke his own school record and set a new one of 10.03s. Onwuzuruike wasn't just setting records in the 100m, he was also taking down his PBs in the 200m.
Having run a new PB of 20.09s in May, he slightly improved on it when he ran 20.08s at the NCAA preliminaries in the Eastern Conference, and when he got to the NCAA Championships, he left with a medal clocking 20.15s to clinch the Bronze medal for Stanford.
This season was the first time Udodi would compete at any Nigerian Trials, and although he struggled a bit to adapt to a camp setting in Nigeria, his 100m outing at the Nigerian Championships wasn't what he had hoped for. However, he helped Nigeria qualify for the World Championships in the men's 4x100m, with the Nigerian quartet running 38.35s in Benin.
At the World Championships, he was Nigeria's only male athlete in the 200m, running two rounds before exiting in the semifinal stage.
He could have travelled to Cali for the World Junior championships, but he opted for the Commonwealth Games, which he had always wanted to participate in. Onwuzuruike ran the race of his life in the semifinals of men's 200m, coming through ahead of an in-form Emmanuel Eseme from Cameroon to book his spot in the final. A 6th place finish in the final left him out of a medal placement, but he had done enough to guarantee himself a place in the Nigerian 4x100m quartet in the final.
Udodi Onwuzurike made his debut for Stanford University at the UW Indoor Preview, smashing the School Record (SR) as he recorded a new Personal Best (PB) of 6.67s to win the men's 60m. He finished ahead of Dimeji Adekanbi who ran 6.80s to place 2nd. pic.twitter.com/3dyWJWcqLu

— Making of Champions (@MakingOfChamps) January 15, 2022
Udodi took the lead leg in the Nigerian 4x100m relay team, and for the first time since Auckland 1990 Games, Nigeria men's team won a medal in the 4x100m at the Commonwealth Games, winning Bronze in Birmingham.
This was a first senior medal for Onwuzuruike, but it clearly has the 'unwritten first of many' caption emblazoned all over it, because there's a lot more on the horizon.