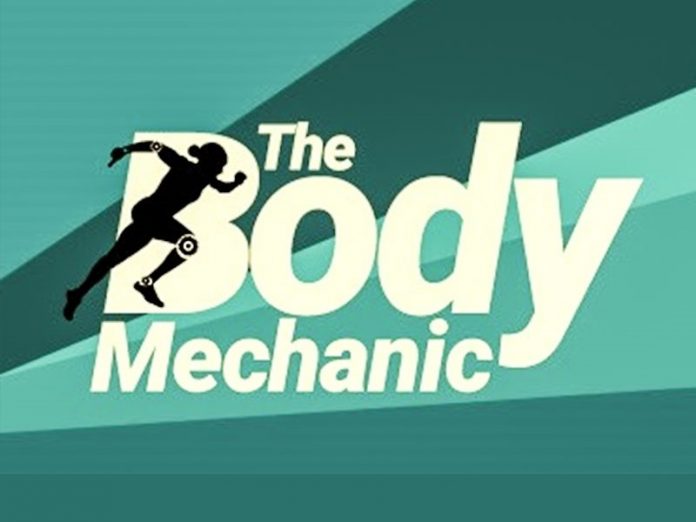 Introduction
Okay so here goes. A  week and a half into my arrival in Nigeria and here I am, glued to my laptop screen, writing a post on the Making of Champions' official page. Who would have known? Certainly not me.  Those who know me well will vouch for me when I say I've always been an introverted soul and have never really been one to document my experiences in such a visible manner. I can count the number of pictures I have on instagram and I don't even have a twitter or snapchat account. I also can't remember the last time  I updated anything on Facebook, a shocking fact my younger siblings can't get over. That being said, my stalking capabilities online knows no bounds.

But I digress. Back to the topic at hand. Where was I? Ah yes.  So here I am, typing away breezily, hoping to write something of meaning, a diary of accountability to an extent. And to top it all off, I'm sharing it with you all!  I mean why not? After all my presence here is not a mere coincidence. Let me take a step back and let you in on how I got to be here.
Story story…
I grew up in the ever so sunny (yeah right) city of Manchester in the UK but I had been contemplating an emigration back to Nigeria for a number of years for many reasons. I know some of you out there will be thinking….

I can only chuckle because I heard that line time and time again from family and friends but let me quickly debunk that myth because for me, my decisions were based on the fact that I wanted to re-experience my birth land not as a child, but as an adult. I had already done a stint in Nigeria in  2016 when I came to do my NYSC and I was really warming up to the idea of a long term relocation, but first and foremost, I needed all the right markers such as the ideal job to be in place. My career has always been a huge driving point for me so on a fateful August bank holiday in 2018, I continued my job search and came across a job advert from MOC which I had already concluded I wouldn't get a reply to, (as was the case with many of my previous applications for jobs in Nigeria).  Imagine my surprise when that very evening, I received an international call from a number I didn't recognise in Nigeria (I was way too nosy and curious not to pick up and I'm thanking my lucky stars I did). Next thing I know, I'm having a full blown interview about my application for the role, my experience and what I could bring to the already growing table of Making of Champions. The interview process was gruelling but I gave as good as I got and asked numerous questions that put my mind at ease about the validity of the role.
The interview process continued for a number of weeks  and I was entrusted with a group of creative exercises to determine my skill set. I put the work in because I knew I wanted the role to be mine. (I'm here now so I guess we all know how that went lol). To further  ensure I was the right fit for the company, the CEO, Mr Akani stopped by in Manchester in mid November and we discussed the role further. From that point onwards, my mind was pretty much made up that I had collated the most important deal breaker for my move. A job I would love, in an environment I would flourish. Shortly after, I embarked on the process of informing family and friends of my decision and funnily enough, shock was never the major reaction, ( I guess they had gotten used to my 'forever the traveller' vibes, uprooting and moving around the country with work). That being said, there were lots of 'whys' about my decision and many stressed caution whilst others applauded what they deemed as a courageous choice. I listened and gave thought to the opinions of my loved ones and with my heart and mind set, I signed the contract for role and got packing!
I recall very vividly the anxieties I had as the days drew closer to my leaving. Is this really what I want? Will I settle in well?, Have I accepted the upswings and downfalls of Nigeria? The list seemed endless at the time, but getting off the plane,  feeling the intense heat wash over me, meeting my Dad and Uncles at the airport ,(My Dad had extended his holiday in Nigeria because by fire by force he was going to tag along to make sure everything was safe and secure before leaving), driving to my new home and taking in the scenery, I had an overwhelming sense that I was exactly where I was supposed to be. Home.
And there you have it folks. That's how I got to be here. It's still early days but I'm taking each day as it comes and enjoying the process for what it is. An experience. The good, the bad and the downright ugly. In starting this blog, I'm hoping I'll be able to share my work, my journey, (my experiences in Nigeria so far- courtesy of  those who are as inquisitive as me), and tidbits of useful information and tips anyone can utilise on a daily basis to help kickstart, improve or continue a journey to fitness and wellness.
Thanks for tuning in today. If you've enjoyed today's post and are interested in receiving weekly updates of my blog,  please comment your thoughts below so we can keep you updated. Have a great day, today and always.
Sincerely,