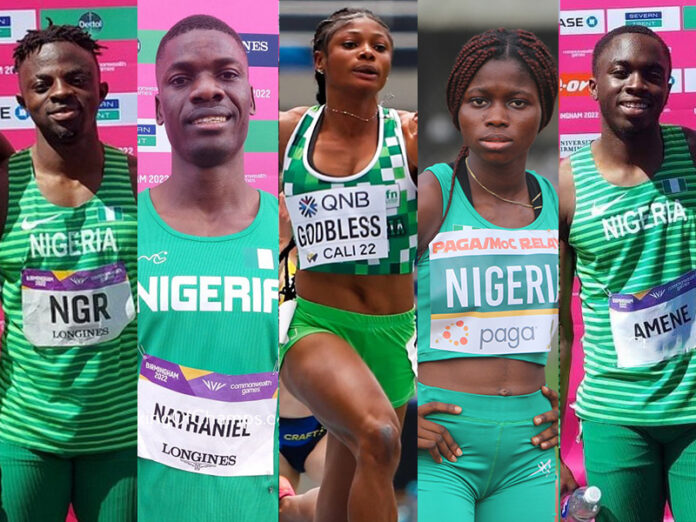 One could argue that the 2022 Athletics season, in sporting terms, is the breakout year for Nigerian Track and Field; a year the sport finally gained roots in the country and has now won over new fans in astronomical numbers.
Athletics wasn't even playing second fiddle to the undisputed number one sport in Nigeria – Football. Rather, it was hovering between 3rd and 4th place, allowing Basketball and Martial Arts (UFC) interchange positions as the other most followed sport in the country.
However, all that changed in 2022. Although Football is largely untouched in 1st place, Athletics shot up to 2nd place in a year Nigerian athletes turned the corner against some of the world's best in their events
In these series of stories to be published over the next month, we will take a cursory look at who Nigeria's best athletes have been this season, x-raying their performances across their various events.
                            10) Dubem Amene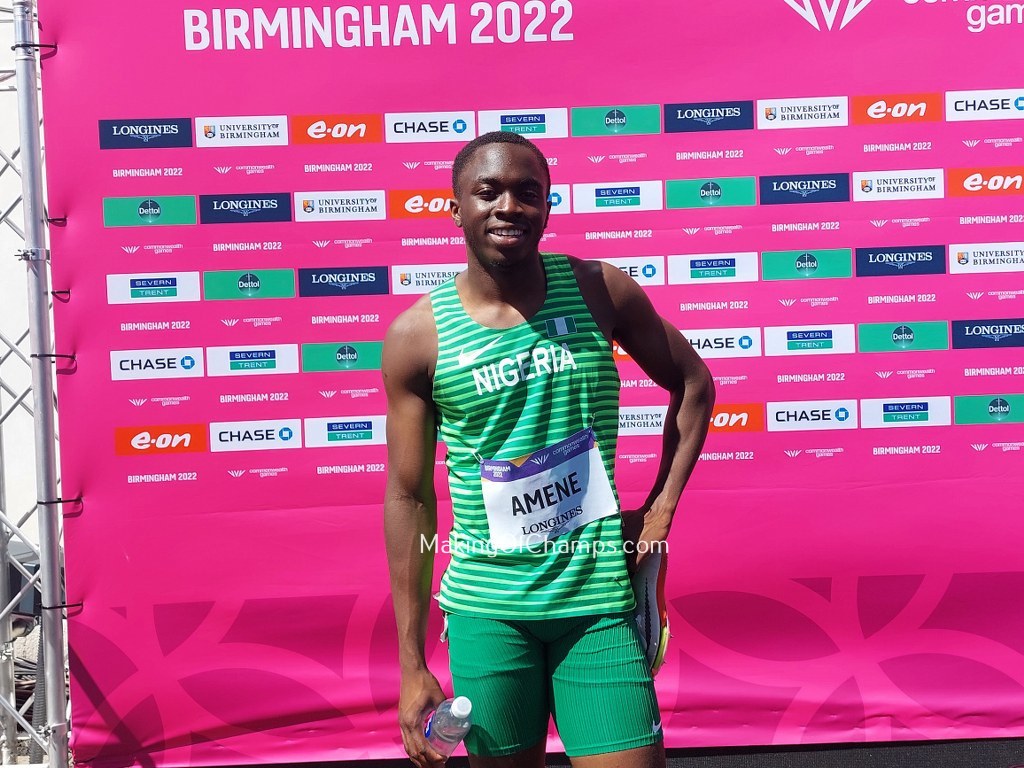 When Dubem Amene wore the green and white stripes for the first time in 2021 at the World U20 Championships in Nairobi, not many people thought he would make the instant leap into the senior category, less than one year after his international bow.
Owing to his hard work and grit to crack the Nigerian senior team, Amene cemented his place as the best Nigerian male quarter-miler in 2022, and his performances underlined his immense potentials for the national team.
This season, Amene became the first Nigerian quarter-miler to run under 46s, running a Lifetime's Best of 45.51s to qualify for the NCAA championships. In fact, that's the fastest time any Nigerian quarter-miler has run in five years since Samson Nathaniel ran 45.23s at the Abuja Golden League.
Amene while representing his school in the regionals, emerged 2nd in the NCAA Eastern Conference preliminaries, posting a time of 46.11s. That time was his 3rd fastest 400m at the time, and he had already come close to running sub 46s, posting 46.04s and 46.07s between February and April.
Each PB he ran this season in the NCAA was a School Record, first running a new PB of 46.34s at the Big Ten Championships in February, breaking the 6-year-old University of Michigan School Record (SR) of 46.42s set by Taylor McLaughlin.
Back in Kenya where he was a member of the Nigerian quartet who narrowly missed out on a medal in the 4x400m, he was just happy to be on the team. His mother flew in from the United States, to watch him compete in the 400m heats. However, she was unable to stay until the last day when he competed in the men's 4x400m final; maybe that would have been an extra spark for him.
From being a teenager who looked somewhat feeble at the World Juniors, Amene came of age this season, looking like someone who has been around for a long time. He made the senior team for the first time, competing in the Mixed 4x400m at the 2022 World Championships in Oregon, and it was largely down to his third leg that Nigeria is now guaranteed a place at the 2023 World Championships in Budapest.
Amene got the baton from his teammate Patience Okon-George in 5th place, and he ran a good leg splitting a time of 45.79s before handing off to Imaobong Nse-Uko in 3rd place. Although Nigeria would eventually finish the race in 5th place clocking a Season's Best of 3:14.59, it was that leg that made the difference, helping Nigeria become the first African team to qualify for the final of the mixed 4x400m event.
He competed at his first Commonwealth Games for Nigeria, and after easily qualifying for the semifinals, finishing 2nd behind Matthew Hudson-Smith, he sadly pulled up in the semis and Did Not Finish (DNF), copping an injury midway in the race. His absence in the relays somewhat robbed Nigeria of a strong leg.
Still only 20, Amene is a undoubtedly a huge quarter-mile prospect for Nigeria, and he is just getting started.