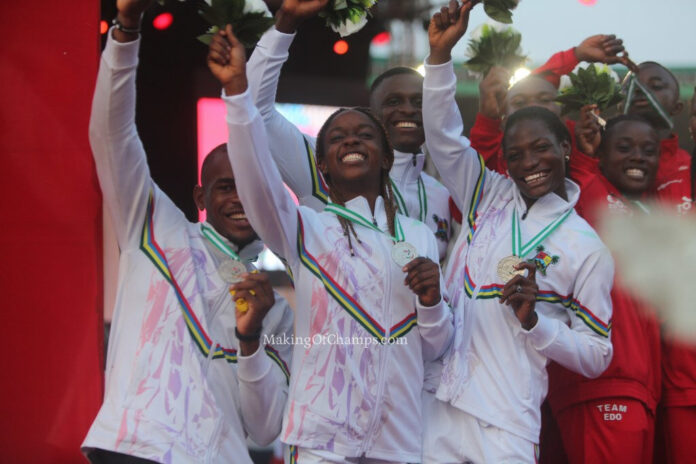 Team Lagos at the 2020 National Sports Festival (NSF) which took place at the Samuel Ogbemudia Stadium in Benin, won 12 medals in Track & Field, and having dominated the Lagos State Athletics Trials for the festival, Making of Champions' (MoC) athletes carried over their brilliant performance to Edo, with 10 of these athletes winning 9 of the total 12 medals won in Athletics by Lagos State.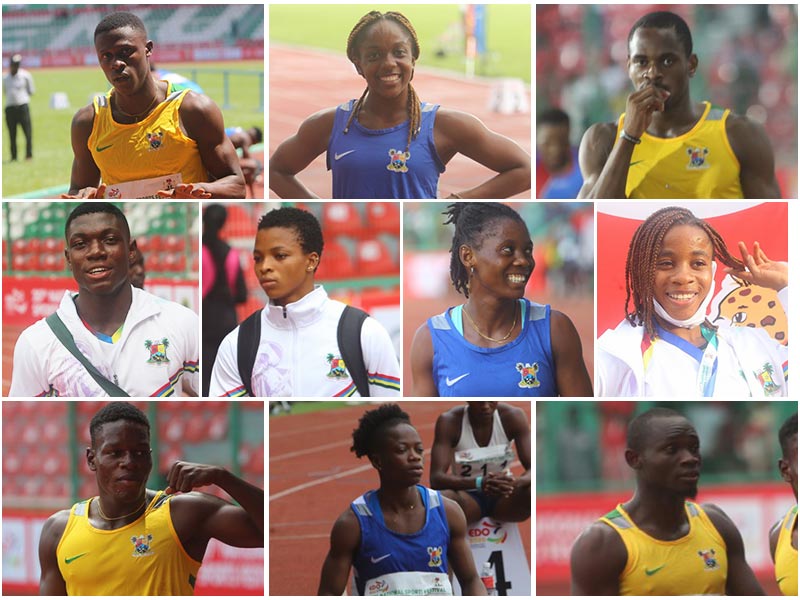 Here is the list of medals MoC athletes contributed to the impressive medal haul for Lagos State at the Edo NSF held in April 2021.
1. WOMEN'S 100M HURDLES SILVER – MIRACLE THOMPSON
Making her debut at the National Sports Festival, MoC's best hurdler Miracle Thompson, stormed to a new Personal Best (PB) of 13.75s to clinch Silver in the women's 100m hurdles – Lagos State's first Athletics medal at the games!
Having clocked a lifetime best of 14.27s at the Athletics Federation of Nigeria (AFN) Evaluation Meet a month before and then lowered her PB to 14.10s at the Lagos State Trials, it was only going to be a matter of time before Thompson went under 14 seconds.
She was perfectly poised to have even gone faster; save for the fall she took while crossing the finish to end her race prematurely. However, she had already accomplished her mission for the games, picking a medal behind the winner Grace Ayemoba who ran 13.65s for the victory while Kemi Francis settled for 3rd in 14.01s.
2. WOMEN'S 100M SILVER – JOY UDO-GABRIEL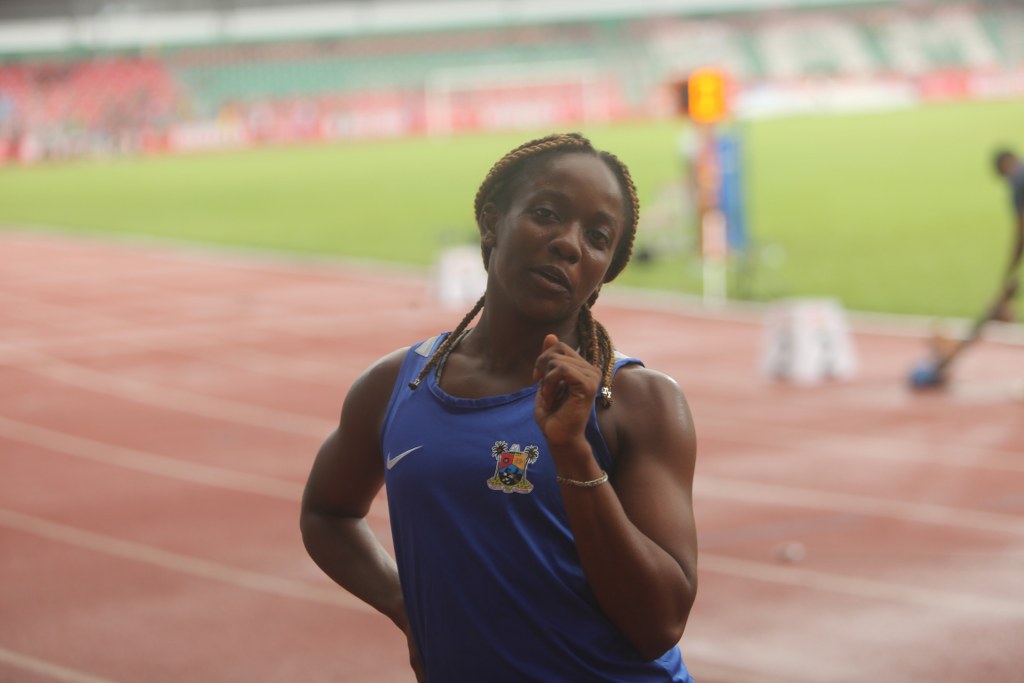 Further consolidating on her teammate's performance was Joy Udo-Gabriel who competed in the women's 100m final a day after, powering to a 2nd place finish in 11.44s.
The 2018 Commonwealth Bronze medallist went head-to-head with Grace Nwokocha who had run 11.09s earlier in the season, matching her stride for stride, with the latter just edging her out and taking the win by two-hundredths of a second in 11.42s. Udo-Gabriel had won a Bronze in her last NSF outing, so the Silver-medal position was one place up on her last showing at the games.
3. MEN'S 100M BRONZE  – JERRY JAKPA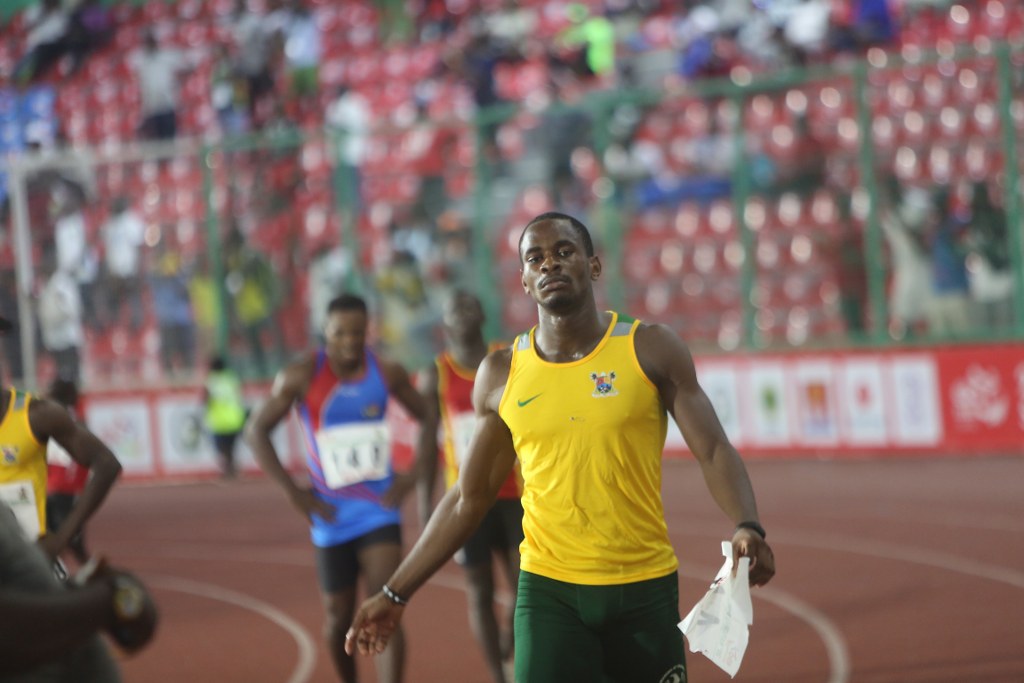 After narrowly missing out on a medal at the last NSF in 2018, fellow MoC sprinter Jerry Jakpa also went one place up in the men's 100m in Edo.
Jakpa who wasn't going to be denied, finally got his moment, winning a Bronze in a Season's Best (SB) of 10.33s. He was just 0.01s outside his PB which he happened to set at the preceding edition of the festival.
4. MEN'S 200M SILVER – JERRY JAKPA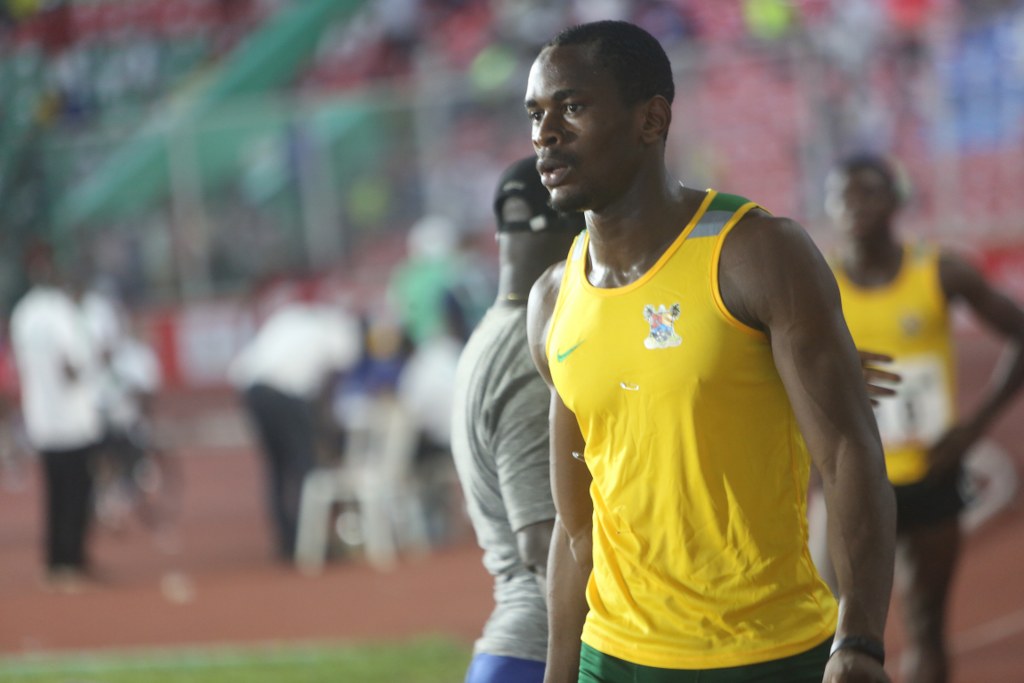 Two days after his exploits in the shorter sprint, Jakpa then turned to his attention to his more favoured event, the men's 200m where had dipped under 21 seconds twice before the games, making him one of the favourites.
Drawn in lane 8 in the men's 200m final, Jakpa returned to the track, winning Silver in a fast 20.59s, which was an equal PB. It was the fourth time in his career running exactly 20.59s!
Interestingly, all of Lagos State's representatives in the men's 200m (all MoC athletes), made the final, with Gafar Audu finishing 5th in a PB of 21.15s while Gracious Ushie settled for 6th, also in a new PB of 21.27s, improving on his time of 21.29s set in the semis.
5. MEN'S 400M SILVER – EMMANUEL OJELI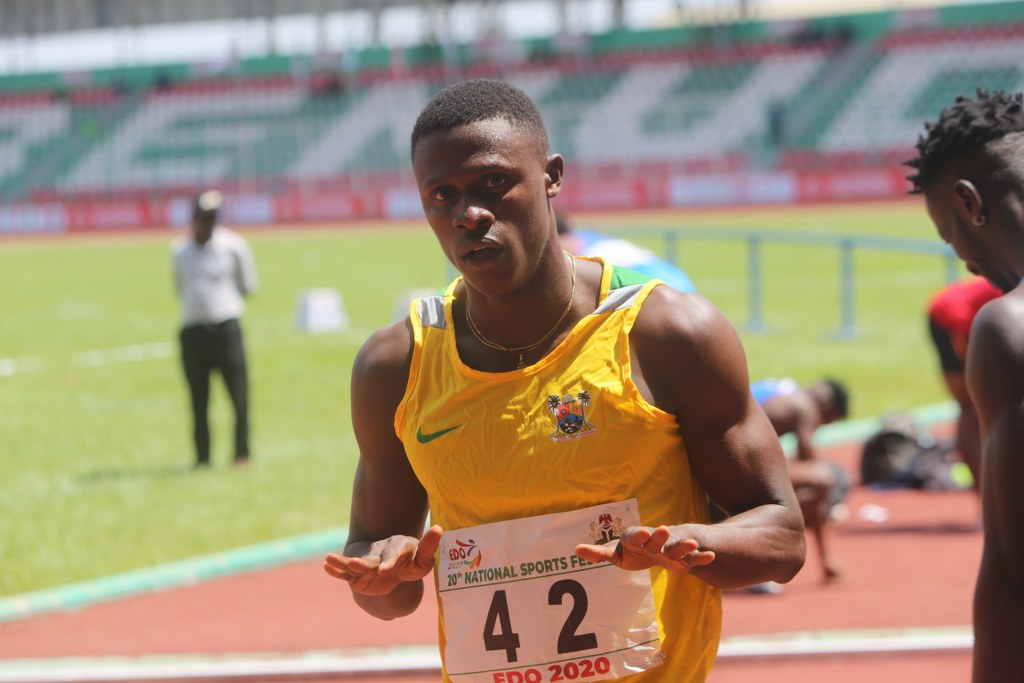 At the 2018 National Sports Festival in Abuja, Lagos State only won 1 Track medal in contrast with the 9 medals in 2021, and the only medal was won by Emmanuel Ojeli in the men's 400m. Ojeli who made a major break through the ranks, went one better in 2021.
The men's 400m was one of the most anticipated events at the Samuel Ogbemudia stadium and there, Ojeli who was regarded as a strong contender in a highly competitive field, raced to a Silver medal with a time of 46.08s.
6. WOMEN'S 4X100M RELAY SILVER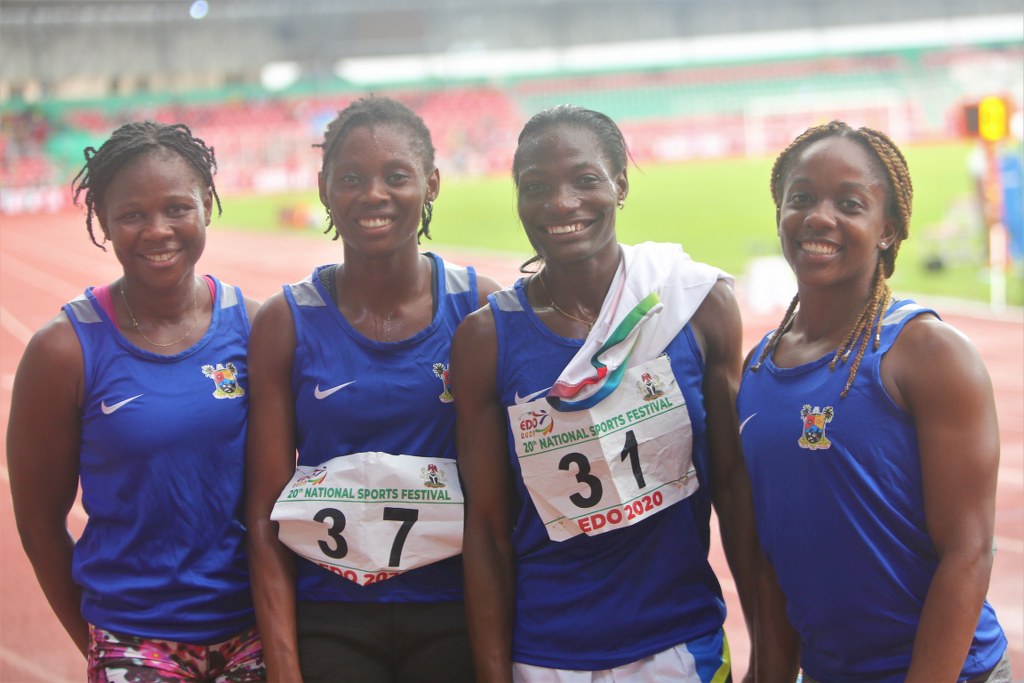 Team Lagos' women's 4x100m quartet made up of MoC's pair of Joy Udo-Gabriel and Moyosore Badejo, alongside Precious Okoronkwo and Balikis Yakubu, claimed a Silver medal, racing to a time of 45.01s behind Delta State while Bayelsa claimed the Bronze medal.
7. MEN'S 4X100M RELAY BRONZE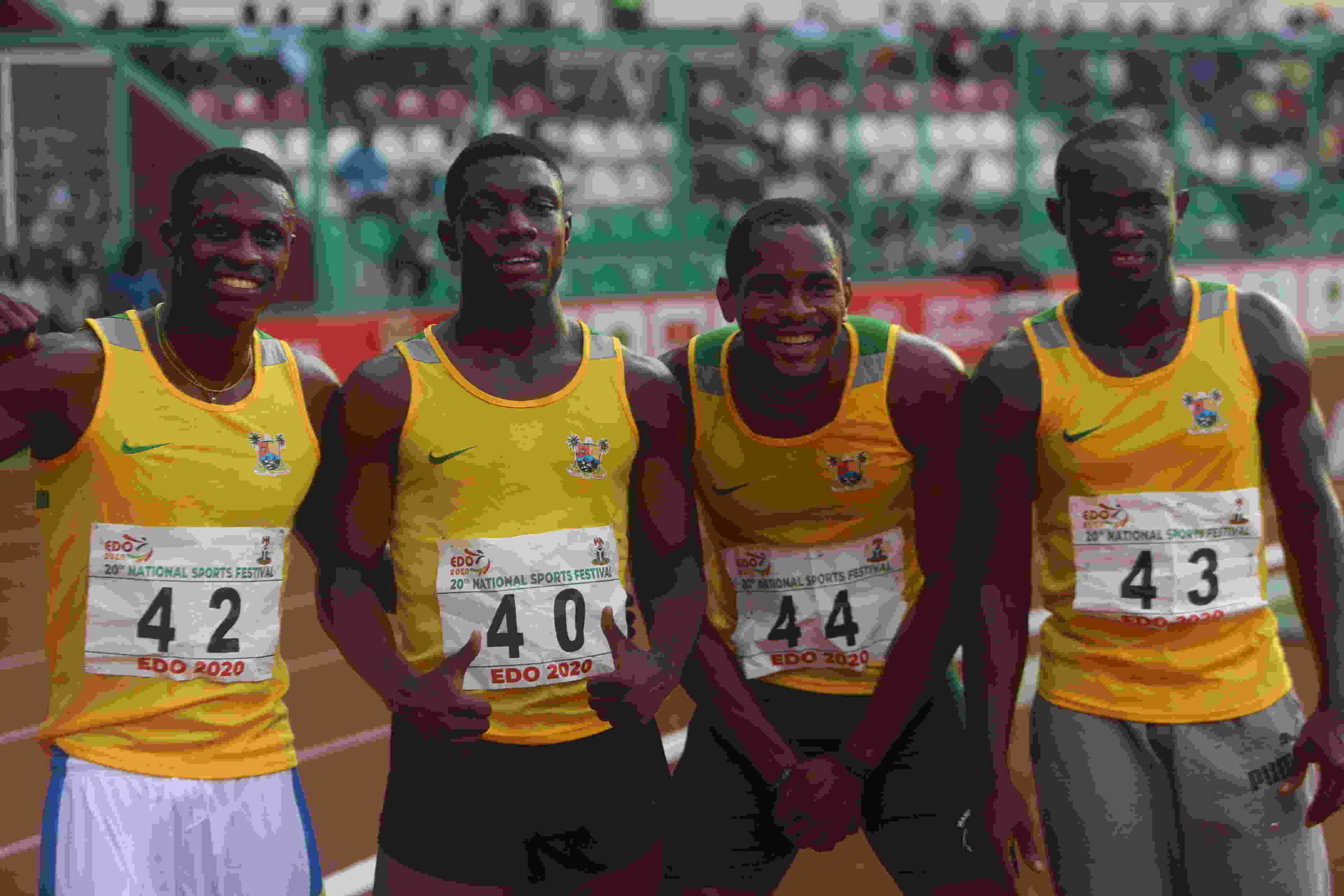 In the men's 4x100m final, an all-MoC squad of Emmanuel Ojeli, Gafar Audu, Favour Ashe and Jerry Jakpa came together to win the Bronze medal, returning a quick 39.99s while Edo and Delta took GOLD and Silver respectively.
8. MIXED 4X100M RELAY SILVER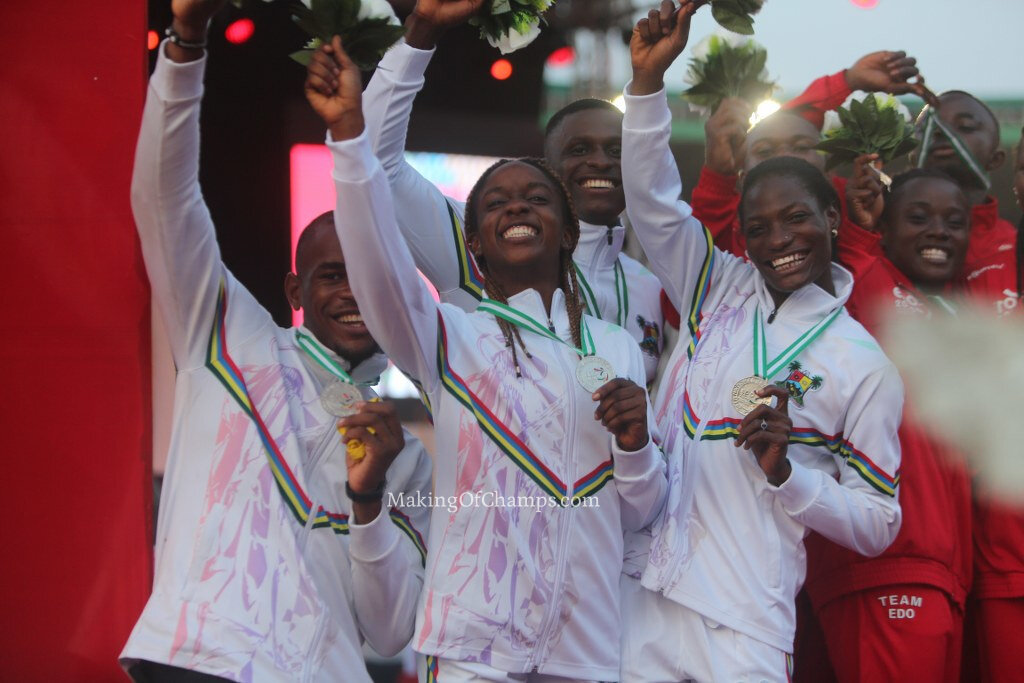 On the closing day of the 20th National Sports Festival, Lagos State picked up more medals, first in the mixed 4x100m that featured MoC's trio of Joy Udo-Gabriel, Jerry Jakpa and Emmanuel Ojeli who combined forces with Balikis Yakubu to win Silver in a time of 42.80s behind Team Edo who won in 42.44s while Delta took Bronze in 42.95s.
9. WOMEN'S 4X400M RELAY SILVER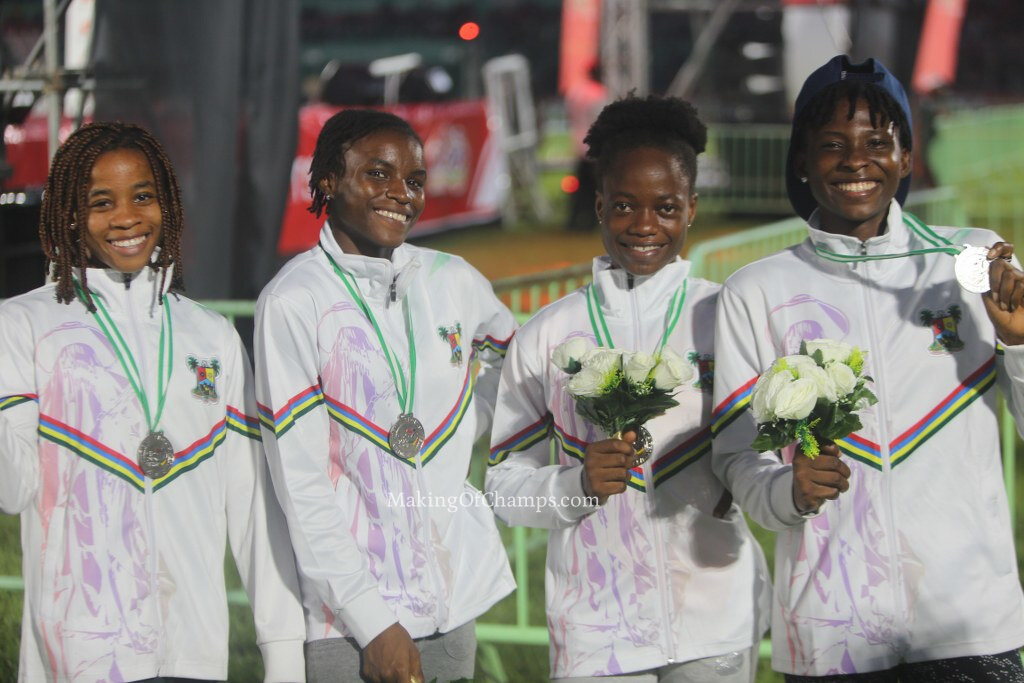 A young women's 4x400m quartet comprising MoC's duo of Blessing Oladoye and Mercy Umoibang, as well as Ada Bright and Blessing Onome initially crossed the finish line in 3rd place with a time of 3:42.67 picking Bronze behind Akwa Ibom (3:34.14) and Delta (3:38.45). However, Delta State was disqualified and the Lagos team was upgraded to Silver, with Ondo being awarded the Bronze medal.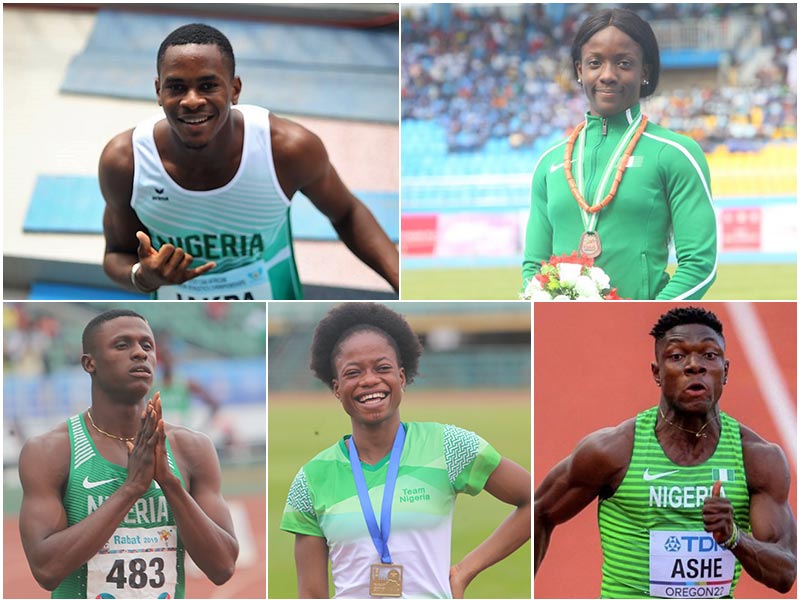 Lagos has played a pivotal role in the development of these Athletes, many of whom have won National and International medals, and represented Nigeria at the Olympic Games, World Championships and Commonwealth Games. Representing Team Lagos at the National Sports Festival has been an incredible platform for MoC Athletes past and present, and over the next couple of weeks, before the Delta 2022 National Sports Festival kicks off (28th November to 10th December), we'll be sharing more about these 10 amazing athletes who won medals for Lagos at the last Festival and where they are now – stay tuned!