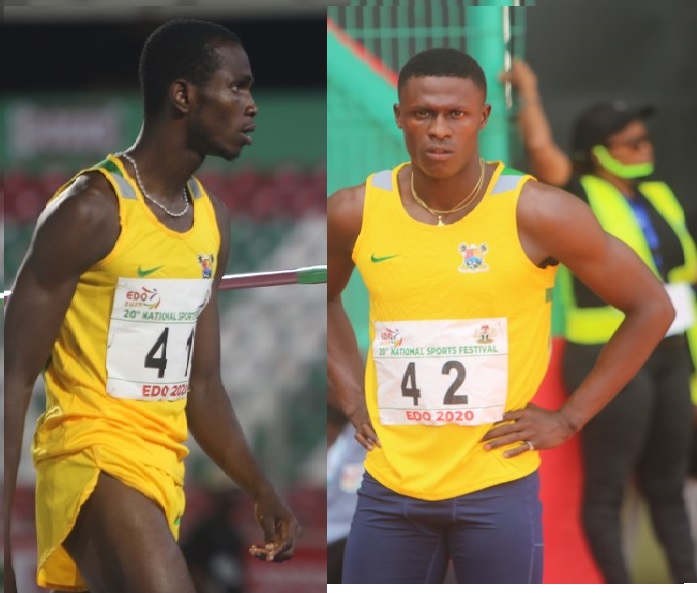 Team Lagos added two medals to its haul on Day 3 of Athletics at the 20th National Sports Festival (NSF) in Edo State, with National Champion in the men's 400m, Emmanuel Ojeli, winning Silver in his event while Cyprian Oyedele scooped a medal of the same colour in the men's High Jump which was the final event of the day.
In one of the most anticipated events on the day at the Samuel Ogbemudia Stadium, Ojeli, who was regarded as a strong contender going into the final after winning his races in the heats and semis, squared off with African Championships medallist Chidi Okezie and the pair of Sikiru Adeyemi and Samson Nathaniel.
Nevertheless, it was Okezie that took the day as Ojeli upgraded his Bronze from the 2018 edition of the NSF to Silver, which he won with a time of 46.08s while racing.
Meanwhile, Oyedele sailed to a Personal Best (PB) of 2.15m in the keenly contested High Jump event which was almost suspended because of the rains and had defending champion Mike Edwards in action. Oyedele started his series from 1.85m and was flawless entering the 2.00m mark.
At 2.10m, and with just three people left in the competition, Oyedele failed to clear the height on his first attempt but did so his next attempt. He was also the first to jump 2.15m and was overjoyed when on his very first attempt he cleared that height, surpassing his previous mark of 2.10m set at the 2018 edition of the NSF where he won Silver. Delta's David Aya took GOLD based on a countback as Oyedele won Silver, with Edwards taking Bronze.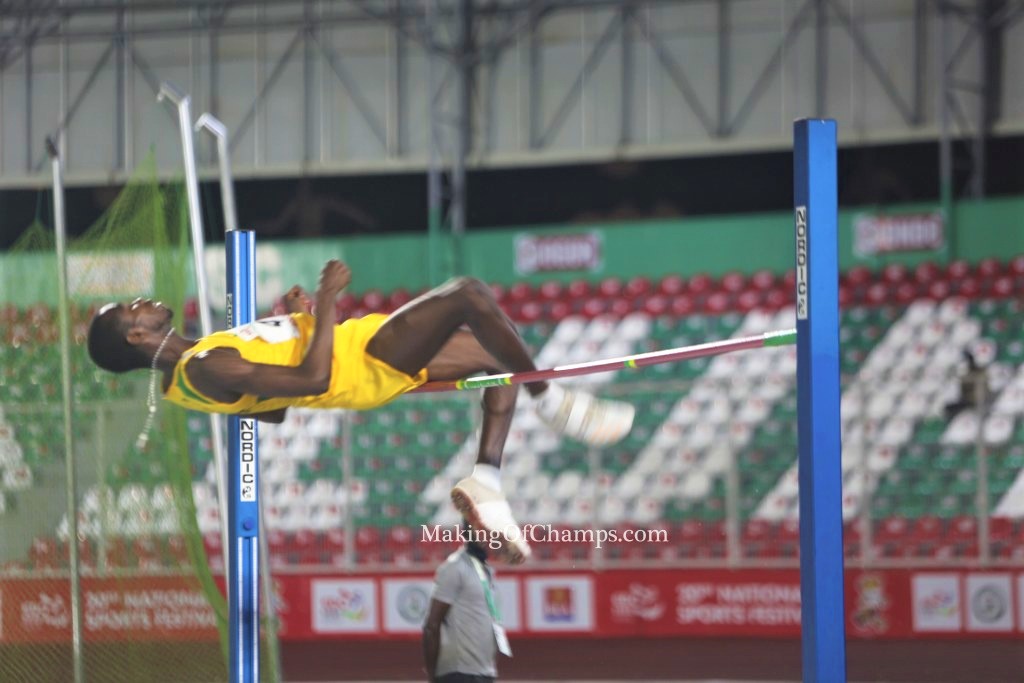 Abejoye Oyeniyi and Miracle Thompson won medals for Lagos State on Day 1 of Athletics at the Edo 2020 National Sports Festival while Joy Udo-Gabriel, Jerry Jakpa and Temitope Adeshina did same on Day 2.