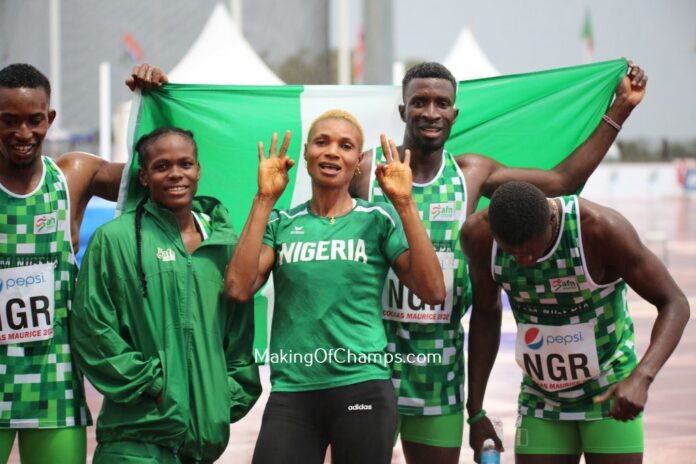 Team Nigeria's men and women's 4x400m relay teams put up a commendable performance to claim Bronze medals in the final events of the 22nd African Senior Championships in Mauritius, taking the country's tally of medals to four out of five relay events contested at the biennial championship.
First up was the women's team which was a perfect blend of youth and experience, with Deborah Oke, Queen Usunobun and Ella Onojuvwewo banking on the experience of Patience Okon-George who has won medals in the women's 4x400m at Marrakech 2014, Durban 2016 and Asaba 2018.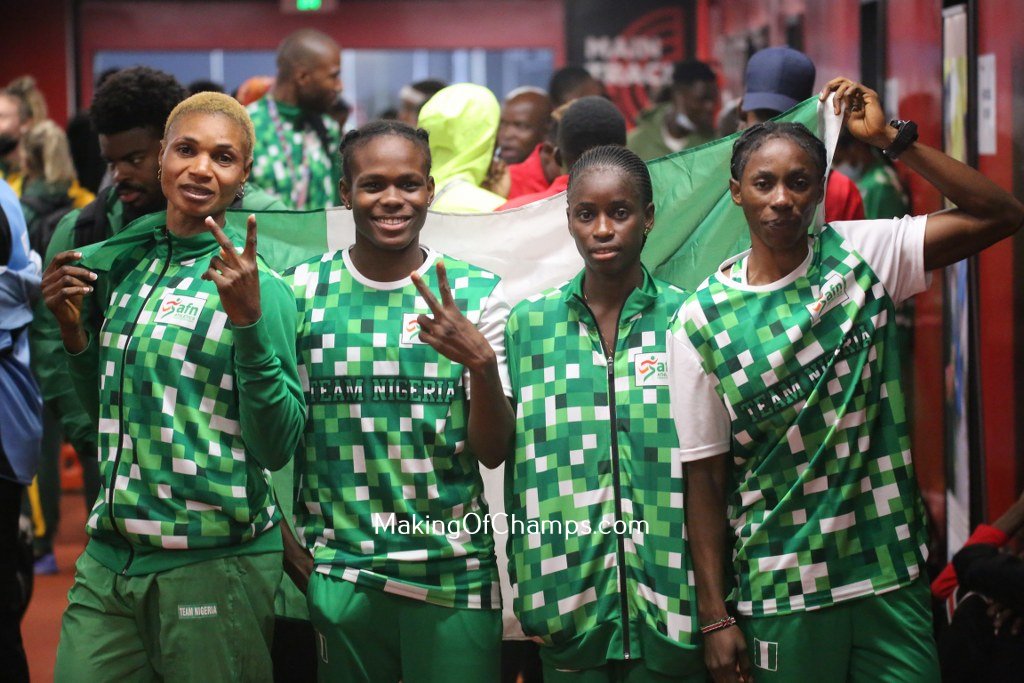 The quartet put up a spirited performance to pip Botswana to the Bronze medal in a time of 3.36.24. South Africa returned a time of 3:29.35 to win GOLD as Kenya posted 3:35.55 for Silver.
Inspired by the podium finish of their female counterparts, Johnson Nnamani, Chidi Okezie, Adeyemi Sikiru and Emmanuel Ojeli got round the baton to also win Bronze in the men's category, finishing ahead of Kenya with their time of 3:07.05, maintaining their position from Asaba 2018 which Okezie was a part of.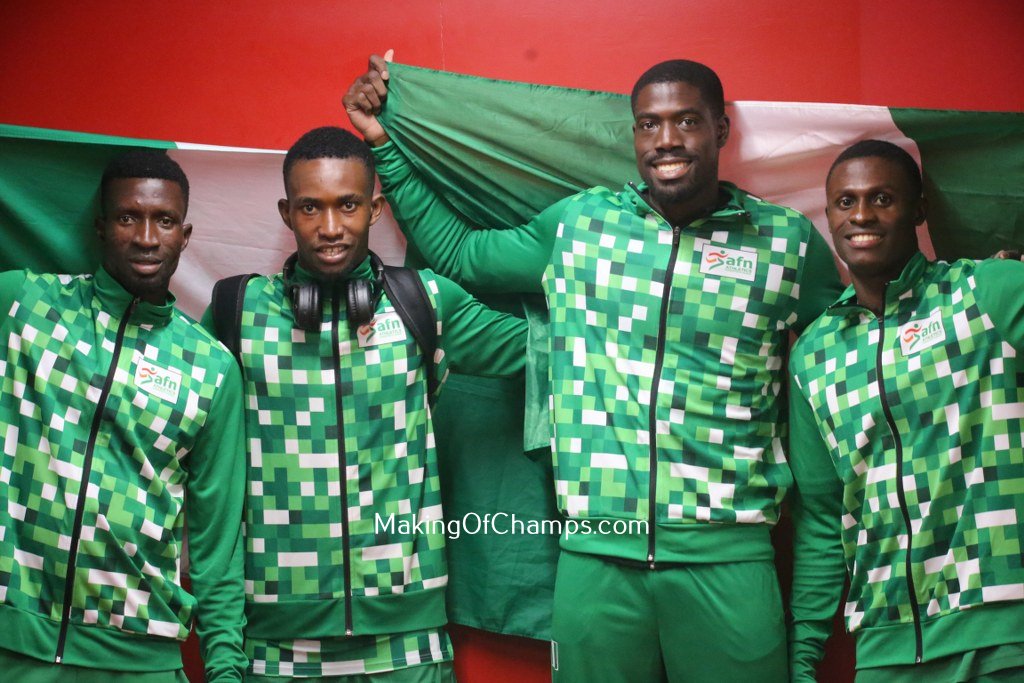 Botswana dominated the race, crossing the line in 3:04.27 as Zambia followed in 3:05.53. The men's 4x400m event brought the curtains down on the 2022 African Senior Athletics Championships which took off on the 8th of June.