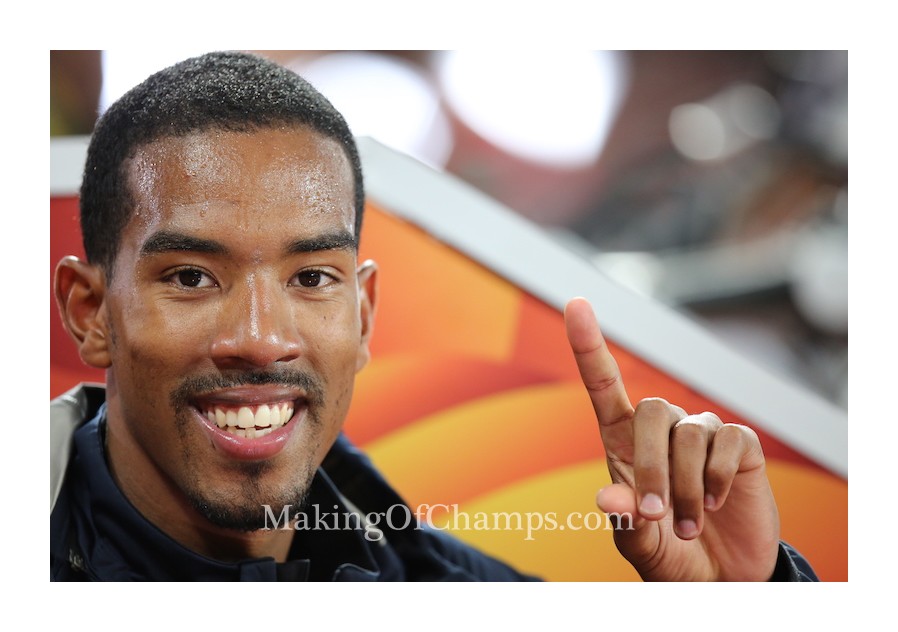 In one of the highlights of the 2020 ISTAF Berlin in Germany, Hyvin Kiyeng defeated Beatrice Chepkoech in the women's 3000m Steeplechase where she clocked a World Lead (WL) of 9:06.14 (opener) to take the win from her compatriot and World Record holder who ran a Season's Best (SB) of 9:10.07.
Slovenia's Marusa Mismas rounded out the pole positions with her Personal Best (PB) and National Record (NR) run of 9:20.68.
World Champion Karsten Warholm again dominated the men's 400m Hurdles race where he clocked a very fast Meet Record (MR) of 47.08s for the win ahead of Estonian Rasmus Magi who ran an SB of 49.22s. David Kendziera was 3rd in 50.28s.
Laura Muir ran an amazing race in the women's 1500m, improving her own WL to 3:57.40 ahead of her compatriot Laura Weightman who just outside 4 minutes, ran a PB of 4:00.09.
A fast improving Jessica Hull was 3rd in a big PB and Australian Record of 4:00.42, while Melissa Courtney-Bryant and Shannon Rowbury both followed in 4:02.34 and 4:02.56 (SB) respectively.
For another impressive win, Arthur Gue Cisse clocked an SB of 10.10s (+0.4) to take the men's 100m from Deniz Almas, the German National Champion who turned in 10.25s, holding off Lamont Marcell Jacobs in 10.26s for 3rd.
The women's equivalent was taken by Dafne Schippers, coming through well in an SB of 11.26s (+0.1), well clear of Marie Josee Ta Lou who finished 2nd in 11.38s, as Kristal Awuah placed 3rd in 11.44s.
World Silver medallist Maryna Bekh-Romanchuk broke sand at an SB of 6.87m (-0.3) in the women's Long Jump, defeating World Champion Malaika Mihambo who managed a best of 6.77m (+0.6). British Champion Jazmin Sawyers was 3rd with 6.67m (+0.7), while Alina Rotaru got 4th with 6.59m.
The men's Triple Jump came alive in the final round where Germany's Max Hess soared to an SB of 17.17m (+0.8m/s), his farthest mark in 4 years, snatching the lead from World Champion Christian Taylor who then responded with a big SB and WL of 17.57m (-0.8), improving his own mark from 5 days prior in Ostrava. Jesper Hellstrom was 3rd with 16.65m (-0.7).
Armand Duplantis controlled the men's Pole Vault with a best clearance of 5.91m, going on to take attempts at a would-be World Record of 6.15m.
He finished ahead of Piotr Lisek who topped 5.82m, just edging out Olympic Champion Thiago Braz who also cleared that height for a Season's Best, while Ben Broeders finished 4th with 5.72m.
For the first time this season, Andrius Gudzius defeated Daniel Stahl in the men's Discus where the Lithuanian hurled a throw of 66.72m to the World Champion's 65.89m, just doing enough to hold off Kristjan Ceh who was 3rd with 65.88m.
In 4th, Simon Pettersson threw 65.78m, while Piotr Malachowski heaved an SB of 65.04m to take 5th.
With any of his six throws enough for the win, Johannes Vetter took the men's Javelin Throw with 87.26m as Andrian Mardare finished 2nd with 82.61m and Marcin Krukowski got 3rd with 82.31m.