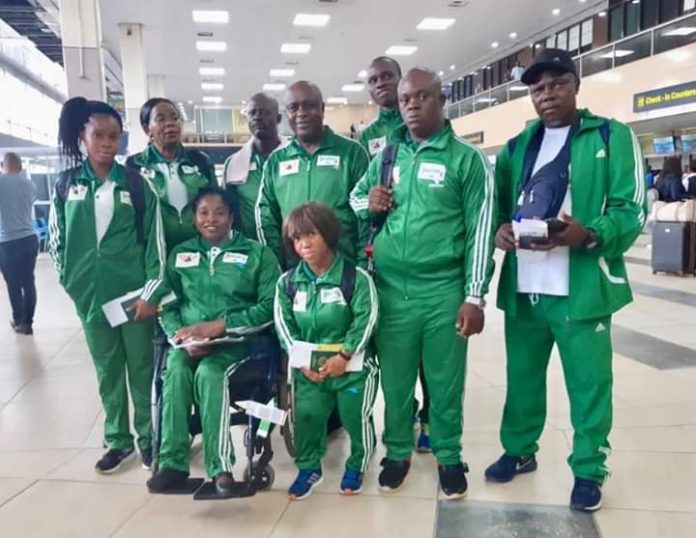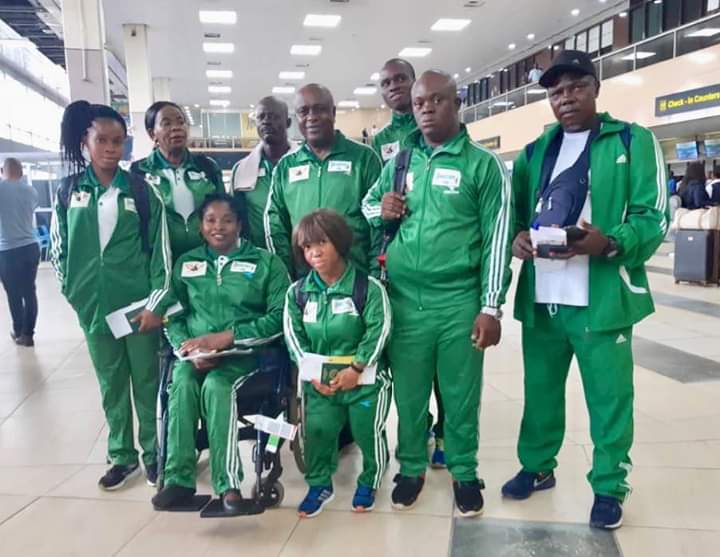 The Nigerian contingent to the 2019 World Para Athletics Grand Prix in Tunis, which comprised four athletes and five officials, claimed a haul of 10 medals to finish 5th on the medals table at the competition which was held from June 28th to 30th.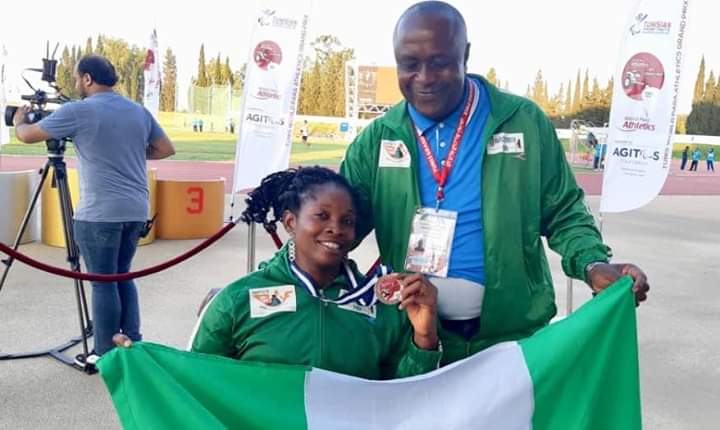 It was the first international outing for World Record (WR) holder in the women's  F54 Javelin, Flora Ugwunwa, since striking GOLD for Nigeria at the Rio 2016 Paralympic Games.
At the Tunis meet, Ugwunwa claimed GOLD in the Javelin on Day 1 of the competition, and then settled for Silver in the Discus event.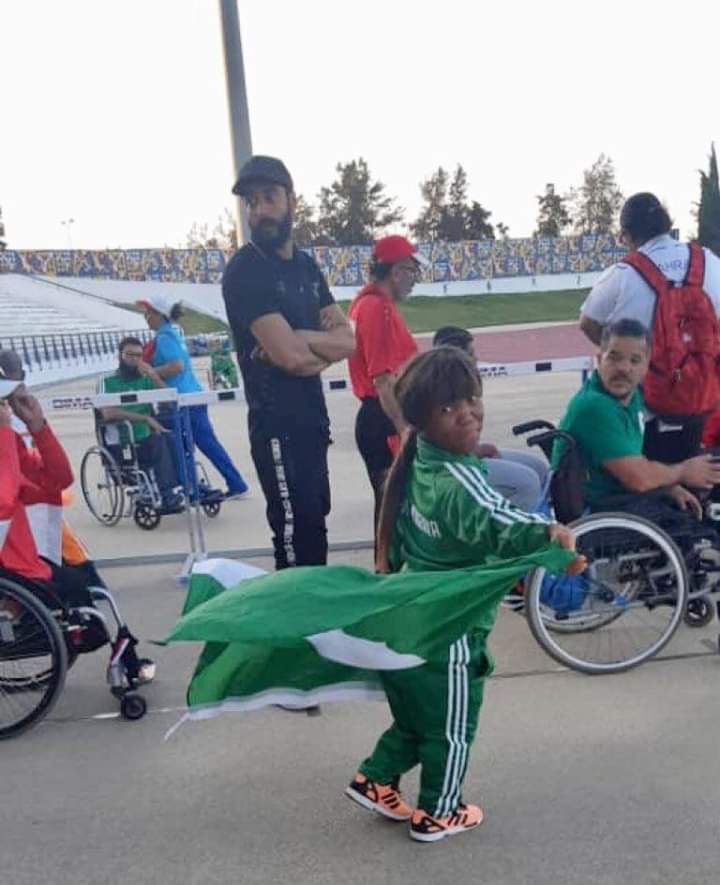 Lauritta Onye is another member of the team that did Nigeria proud in Tunis. Having won Silver in the women's F40 Shot put event on Day 1, the former WR holder whose heroics at the Rio 2016 Paralympics brought her to fame, went on to win GOLD at her first ever competition in the Javelin with a distance of 18.89m.
She then settled for another Silver in the Discus event, claiming a total of three medals in Tunis.
Unyime Uwak was not left out of the medals haul as she sped to a Silver medal in the T46 class of the women's 100m on Day 1, then upgraded to GOLD on Day 2 where she was dominant in the 200m.
Newcomer Ifeanyi Christian won an unprecedented three GOLD medals at the Tunis meet, in what was his first ever outing for Nigeria. The Making of Champions (MoC) athlete struck GOLD on each day of the competition to dominate the T46/47 category of the men's 100m, 200m and 400m respectively.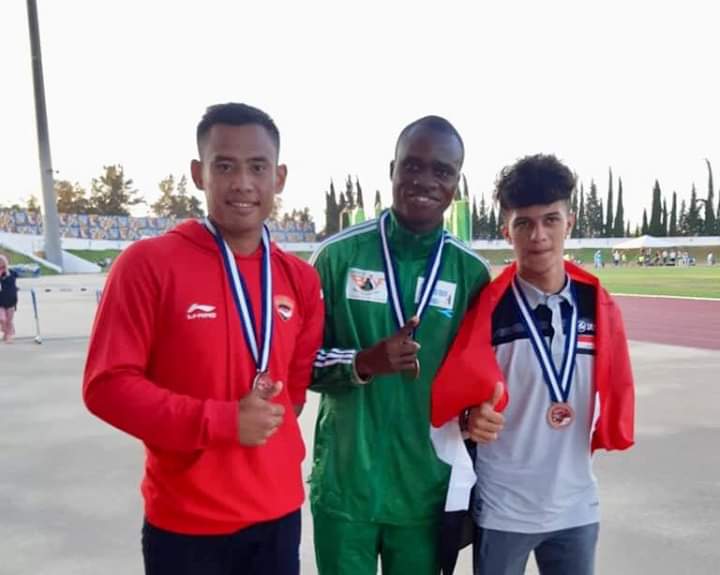 He won the 100m with a time of 11.04s, and set a Personal Best (PB) of 22.20s in the 200m, before clocking another PB of 49.56s in the 400m.
All four athletes have qualified for the Tokyo 2020 Paralympics, and will be looking forward to representing the country at the 2019 IPC World Championships holding in Dubai in November.
The triumphant team is expected to arrive Nigeria on Wednesday, July 3rd.