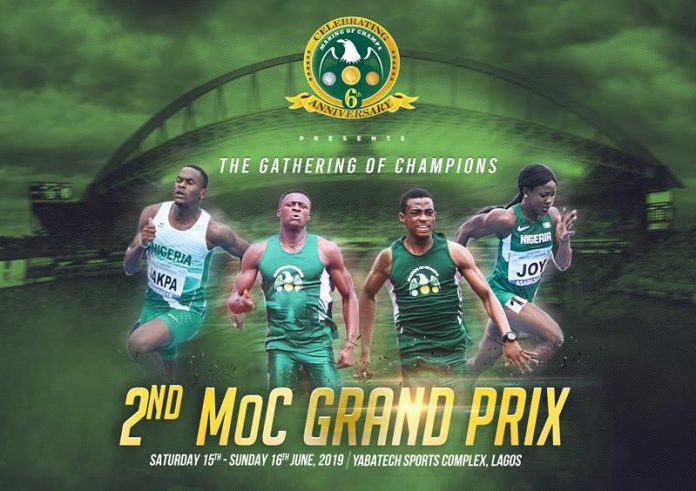 Hi Guys, its been a minute but I'm just in time to join in the hype for the long awaited 2nd MoC Grand Prix, which in running with the order of events last year, (no pun intended), also correlates with MoC's 6th anniversary, just gone by (6th of June).  How time flies!  MoC wouldn't be possible without the consistent hard work of the team behind the scenes, our CEO, Mr Akani, our coaches, journalists, athletes performance managers and the many other members of staff you don't see, but who put the work in daily. So join me in congratulating MoC on it's 6th successful year. Here's to many more years along the road!
This post is really supposed to be about the MoC Grand Prix, but I couldn't help but sneek in a quick mention about the 6th year anniversary hehehe, (Give praise, where praise is due right?)
By now, I'm sure you've read up on the details about the 2nd MoC Grand Prix. I wasn't present for the first Grand Prix which took place last year, but I've heard so many exciting stories about it that it's got me all pumped up and ready to witness the upcoming competition!
This year, we've got a new surprise addition to the setting too. For the first time, we will be running a free of charge Physiotherapy drop in clinic! Yep you read right!  Athletes that are competing in any events during the 2 day competition will be provided with the  opportunity to sign up for a 20 minute check up to briefly discuss issues that affect their track and field performance. It goes without saying that we service our cars regularly to maintain their performance, our bodies should not be an exception. Short term treatments involving a manual approach may also be provided, (exercise based rehabilitation and soft tissue work), to make sure all signed up athletes are able to perform at their best on their event days.
The service will be offered on a first come first serve basis and all who sign up for the drop in sessions are advised to arrive at the Physio booth 5 minutes before their session to avoid missing their appointment. (No 'African timing' please)! Also, all who sign up should ensure that they check the event schedule in advance, to make sure their session doesn't clash with their particular events.
Sign up sheets will be made available on the competition days from 9am till 10am and the sessions will hold from 10am till 6pm on day 1 and 10am till 5pm on day 2. I don't know abut you guys but I'm really looking forward to being a part of this Grand Prix and seeing how the events pan out. Athletes, for your free check up, be sure to come and find us at the Physio booth on Saturday and Sunday. See you there!