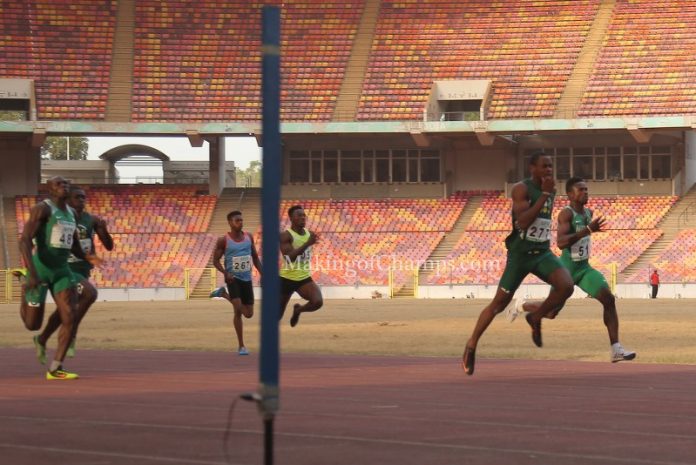 If there was any doubt about his talent, such was put bed seeing how Arco Group sponsored Jerry Jakpa came from a losing position to win the men's 200m at the All Comers competition held in Abuja.
Jakpa who won heat 5 earlier in the day, running the 2nd fastest time of the heats to win in 21.72s, was one of the favourites going into the final behind Orukpe Erayokan who ran the fastest time of the heats, winning heat 2 with a time of 21.69s.
However in the final, it was Jakpa who showed that he is now ready to rub shoulders with the best in the country, recovering very well after a bad start that saw him being left at the blocks to win Final A of the men's 200m with a time of 21.28s.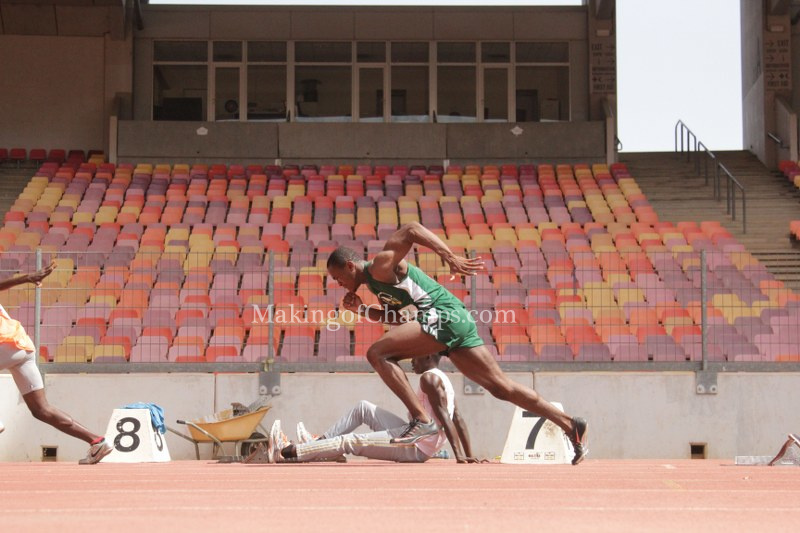 Erayokan quickly closed in Jakpa who was still struggling from the poor start and looked like he was headed for the win, but Jakpa soldiered on and caught up with him in the last 50m, then moved clear to take a deserved win. Erayokan finished 2nd in the race clocking 21.38s while Isah Salihu came in 3rd with a time of 21.70s.
Having won Bronze at the National Championships in July where he was narrowly beaten by Emmanuel Arowolo and Tega Odele, Jakpa is now rapidly leaving his landmark and making others take notice.
In Final B of the men's 200m, MoC's Segun Akhigbe won with a time of 22.40s, while Samuel Babatunde finished 2nd in 22.60s and Olawale Ayileye 3rd in 22.64s.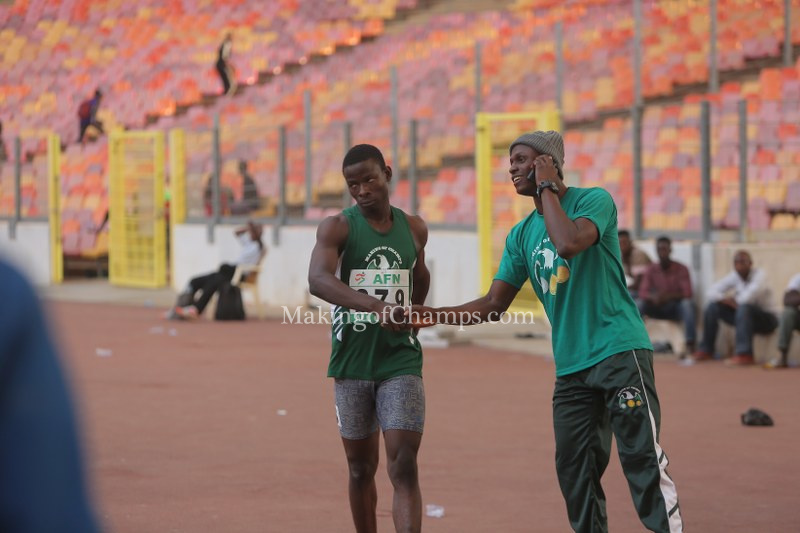 Overall, it was an avalanche of Personal Bests (PB) for Making of Champions' athletes who recorded impressive times in the respective events they competed in at the All Comers competition held in Abuja.
On Friday, it was a story of two PBs in one day for Jakpa as he finished 2nd in the 100m final on Friday. Jakpa gave snippets of what to expect when he bettered his previous PB of 10.66s, going on to win his 100m heat in 10.60s.
In the semis which was held much later in the evening, Jakpa had to run two races in 10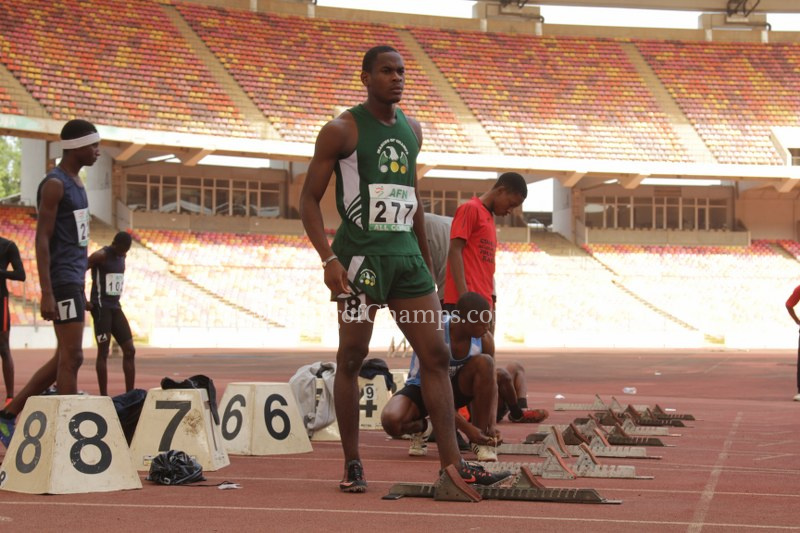 minutes after their heat was canceled, because they were not called back after an athlete false-started which led to a rerun.
He won the second race in 10.71s, and despite being obviously fatigued from the two semifinal races he had some 30 minutes earlier, Jakpa still had enough in his tank to stay with Usheoritse Itsekiri down to the finish line and clocked another PB, this time 10.53s.
Despite running a race more than Itsekiri who won by a 100th of a second over him with a time of 10.52s, it goes to show that Jakpa is poised and ready to dominate this season.
In the men's 400m, MoC's newest recruit Emmanuel Ifeanyi Ojeli ran a good race in the heats on Friday, surpassing his previous PB of 48.23s set in September at the National Youth Games this year, finishing 2nd in heat 3 with a time of 48.22s.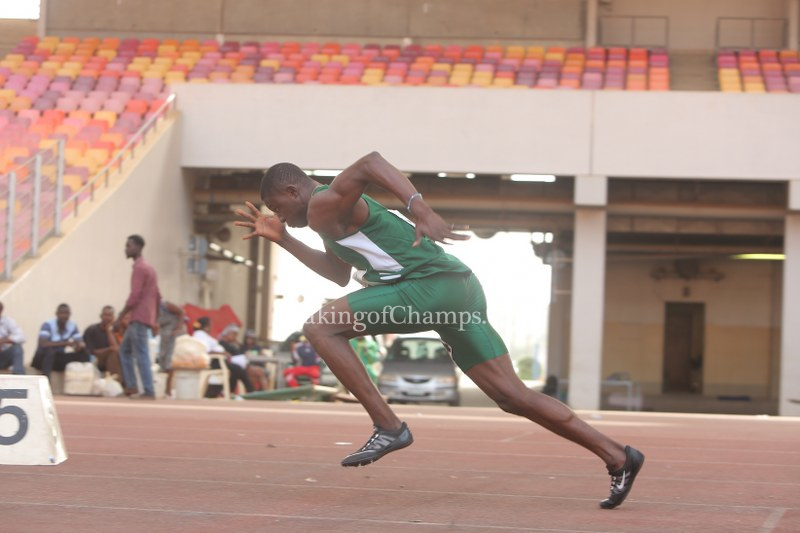 It got better in the final on Saturday as Ojeli paced out strongly and led until the first 200m when Emmanuel Bamidele caught up with him. Although Ojeli eventually finished 3rd, he made a statement, clocking a new PB of 47.90s.
Still on the quarter-mile, Ifunanya Moughalu who was making her comeback to this event having competed in the 100m and 200m last season, did so with an announcement.
Running from lane 1, Muoghalu quickly closed in on others after the first bend and led the chasing pack until the home straight where a bit of inexperience saw her stagger in the last 10m looking over her right shoulder, thereby allowing Margaret Etim to take the win ahead of her.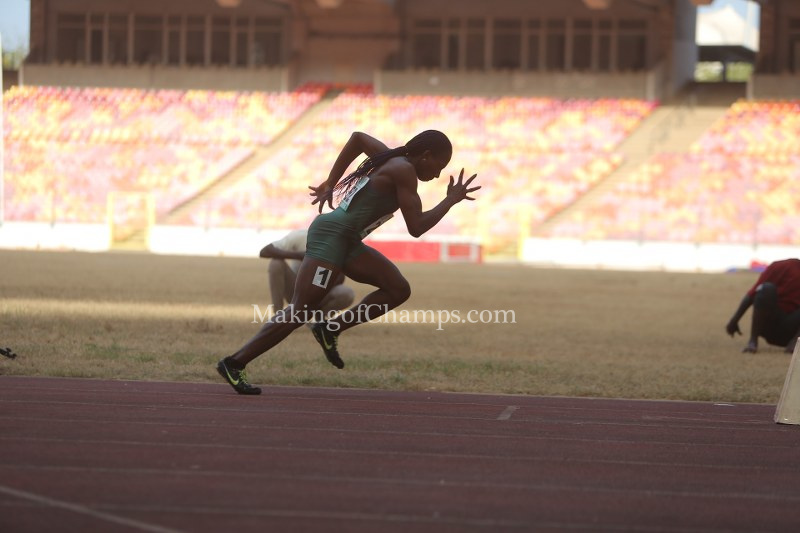 For Moughalu, it was a brilliant performance in her first competitive 400m race after her brief hiatus from this event, coming back to run a new PB of 56.08s, more than a second from the last one which was 57.26s.
In the same race, Blessing Obarierhu recorded a new PB as well, finishing 4th with a time of 56.64s. Obarierhu would be happy with the progress she's making, knowing that her previous PB was 58.21s.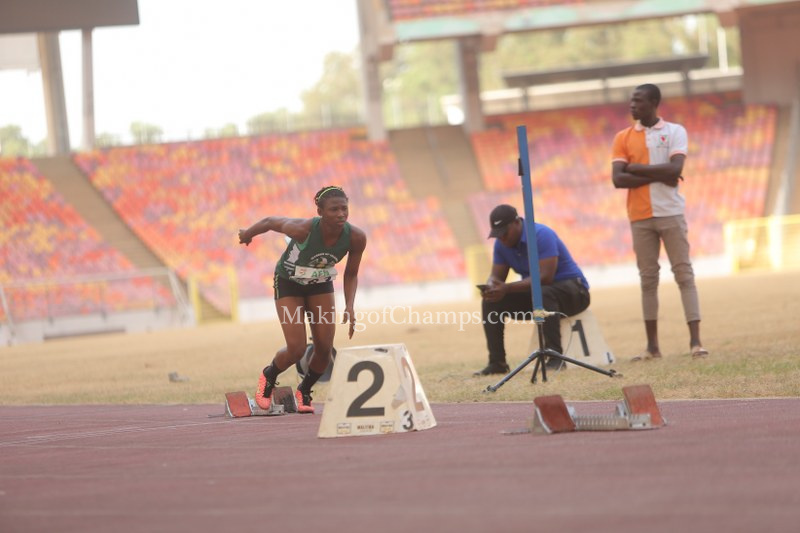 For Moyosore Badejo who ran in her first ever competitive 400m, she dipped under 1 minute, finishing 3rd in heat 2 with a time of 59.96s.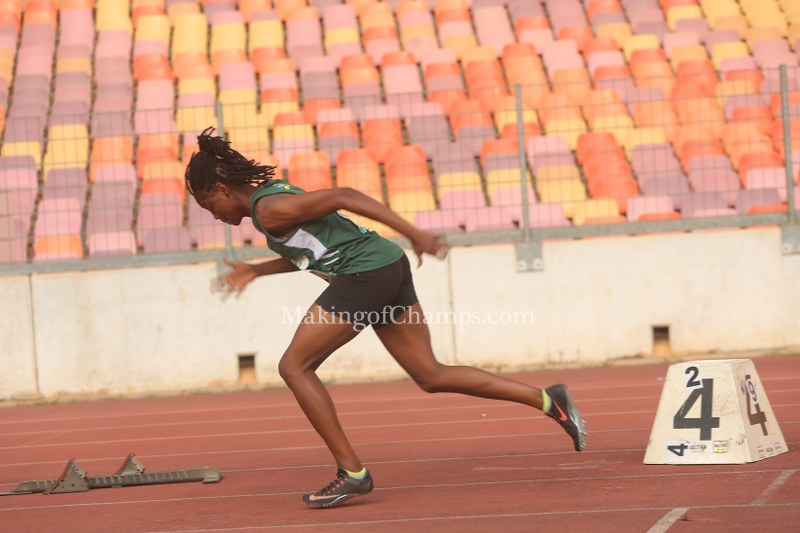 In the men's 200m, Edwin Peter was not left out in the PB rain, racing to a new PB of 21.81s to comfortably win heat 3 and better his previous mark of 21.83s.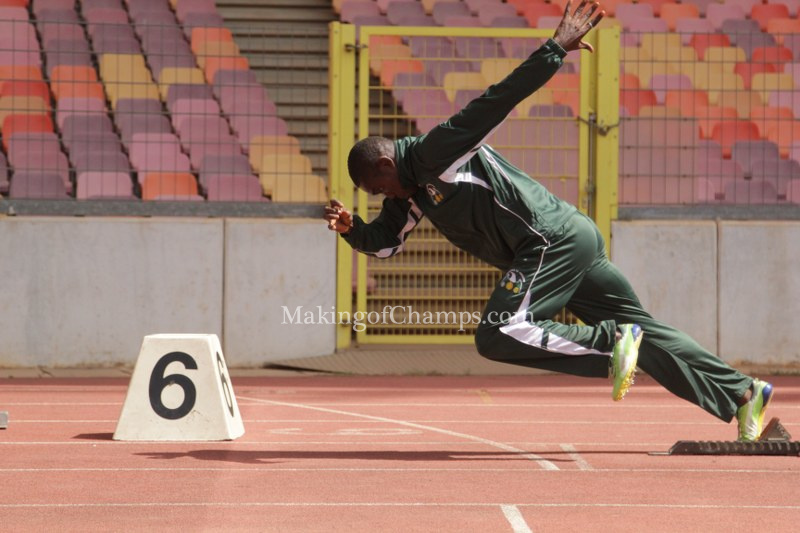 It's a reward of good work put in at training for these athletes, who opened their 2018 season with impressive times. With the Golden League commencing next week in Kaduna, there's a lot of promise that more PB's would come.