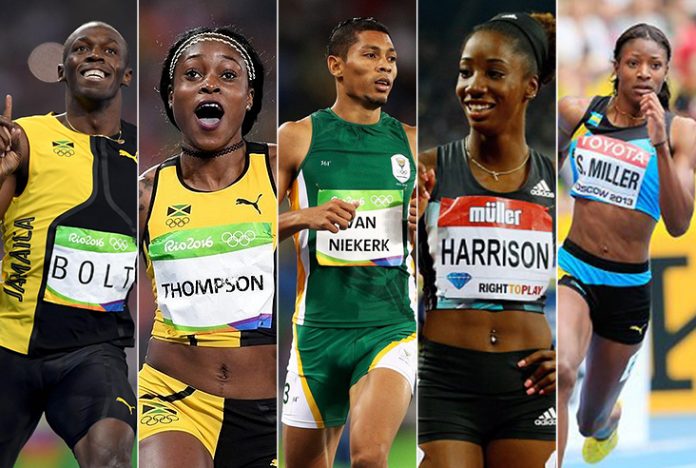 The sprints remain the most explosive Track events in any competition, and with so much to look forward to ahead of the London 2017 IAAF World Championships, we continue our series on the Top 10 World Sprinters to look out for in 2017. We commenced with Part 1 a few days ago. Here is the concluding part, featuring Nos. 5 to 1!
5. SHAUNAE MILLER
Miller has come a long way since London 2012 where she failed to complete her 400m heat due to a hamstring injury. The Bahamian Track star now holds a National Record (NR) and Personal Best (PB) of 22.05s in the 200m, a feat she achieved at the 2016 Jamaican Invitational, thus propelling her to No.5 on the world rankings last year. This is a commendable performance no doubt, seeing that the 200m is not even Miller's main event.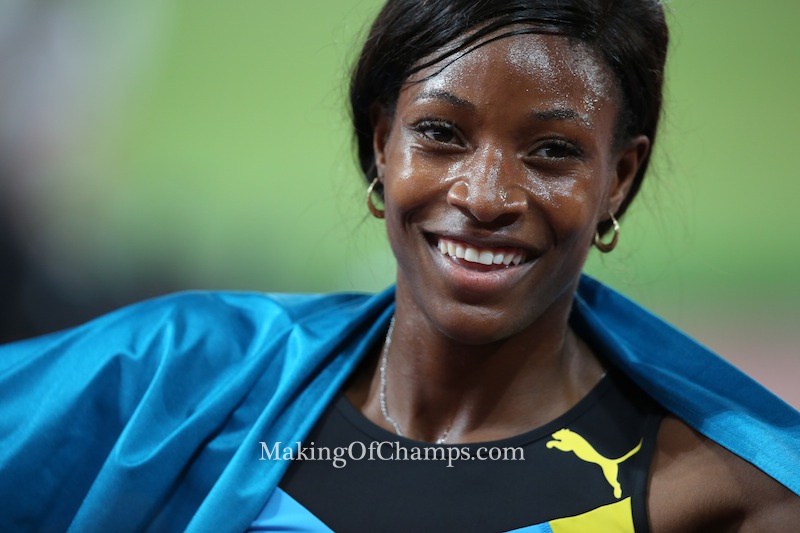 The 22-year old competes mainly in the 400m and won her 2016 Diamond League races in Eugene and London. When Allyson Felix announced that she was going for the 400m at the Rio Olympics, it was evident that the final was going to be a two-horse race between the American and her Bahamian rival. Not even Miller could have predicted the dramatic finish to that explosive race, which has left an indelible mark in the minds of all who witnessed the scene.
Having been beaten to 2nd place by Felix at the 2015 Beijing World Championships, Miller attacked the race from the word go and dominated for the better part until the final moments when Felix levelled up. However she ran out of steam and her legs gave way just before the finishing line, but it was just enough to get her the verdict ahead of Felix, setting a PB of 49.44s. It was indeed a controversial decision, but Miller has since put all of the drama behind her.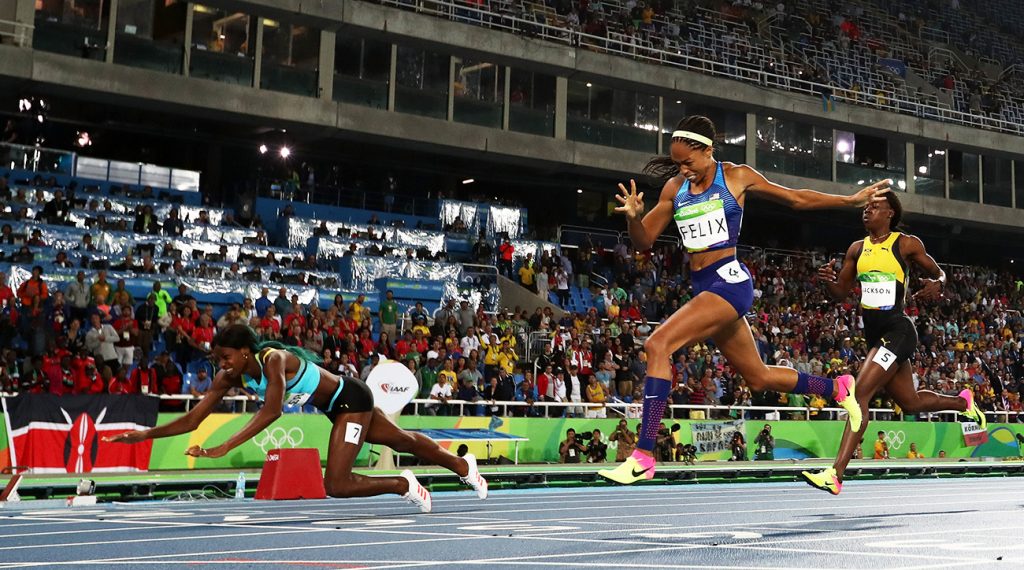 She now aims to become the first woman in history to win the 200m/400m ahead of the 2017 World Championships in London. Interestingly, Felix attempted same at Daegu 2011 and ended with Silver in the 400m, and Bronze in the 200m. One can only imagine how fiery the encounter between the pair would be should the super-talented American also decide to go for the double in London!
If Miller wins GOLD in the 400m, she will become the 10th athlete after Usain Bolt, Veronica Campbell-Brown, Valerie Adams, Kirani James, Jacques Freitag, Yelena Isinbayeva, Jana Pittman-Rawlinson, Dani Samuels, and David Storl to win world titles at Youth, Junior and Senior levels. She said: "I am an optimist. My focus is on the World Championships in London. I am planning to run the 200m there as well. So you can say that I will be gunning for a double." Well, we're keeping our fingers crossed!