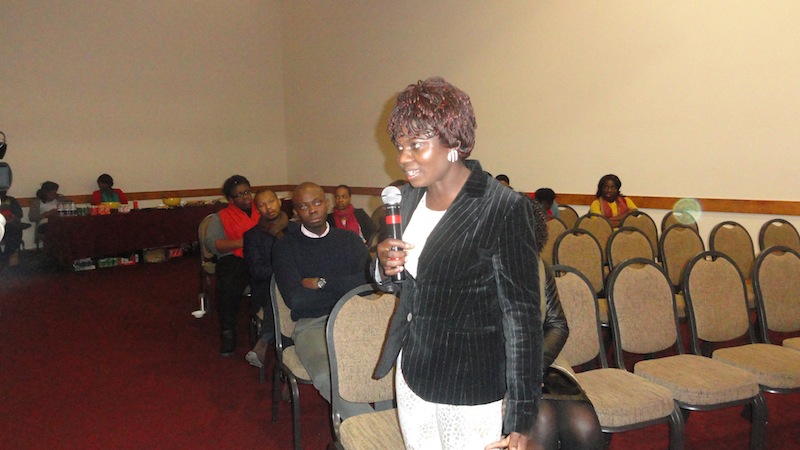 It's been a long road, but the International Roadshow for Making of Champions: "The History", which has taken us to 4 different cities across 3 continents, is finally over! It's been a gruelling schedule, but over the past month, we've hosted viewings of the film in London, Lagos, Abuja, Atlanta, and we finished off where we started, in London on Saturday! It's been an amazing journey, and the reaction to the film has been overwhelming! Some of the highlights of the roadshow included showing the film to the AFN President, AFN Technical Director and Nigeria's new Performance Directors in Abuja, to Innocent Egbunike in Atlanta, and to Glory Alozie in London!
Glory Alozie is the last Nigerian to win an Olympic Silver medal in Athletics, at Sydney 2000. Despite having competed for Spain in the latter part of her career, in an awesome show of support for the film and for Nigerian Athletics, she travelled all the way from her base in Valencia to join the final viewing of the film in London! This undoubtedly added immeasurably to the occasion – following the viewing, Alozie, who features in the film, participated in the Q&A with the film's Director, Bambo Akani. Alozie's presence certainly put the gloss on the occasion.
Nigerian Athletics fans may recall that in one of the most tragic stories in the history of the sport, Alozie lost her then fiancé to a car accident in Australia, literally days before the Sydney Olympics began – despite being right in the midst of that period of grief and mourning, she still picked herself up to win an Olympic Silver Medal for Nigeria in the 100 metre hurdles, only missing out on Gold by 3 hundredths of a second!
In one of the most touching moments of the Q&A, the realisation of the enormity of her feat back then drew an emotional applause from the audience…She is one of only 3 athletes ever (and the last one) to win an Individual Olympic medal running for Nigeria (Onyali and Ogunkoya were the other two – Ajunwa and Okagbare both won Long Jump medals). Since Alozie's Silver at Sydney 2000, Nigeria has only managed 4 Bronze medals in Track & Field at the Olympics – 2 at Athens '04 and 2 at Beijing '08!
The Q&A was filmed, and we'll be releasing snippets of the recording in the New Year. Watch out for upcoming news in the New Year, about the plans for Making of Champions: "The History" in 2014 – Merry Christmas and a Happy New Year to all!