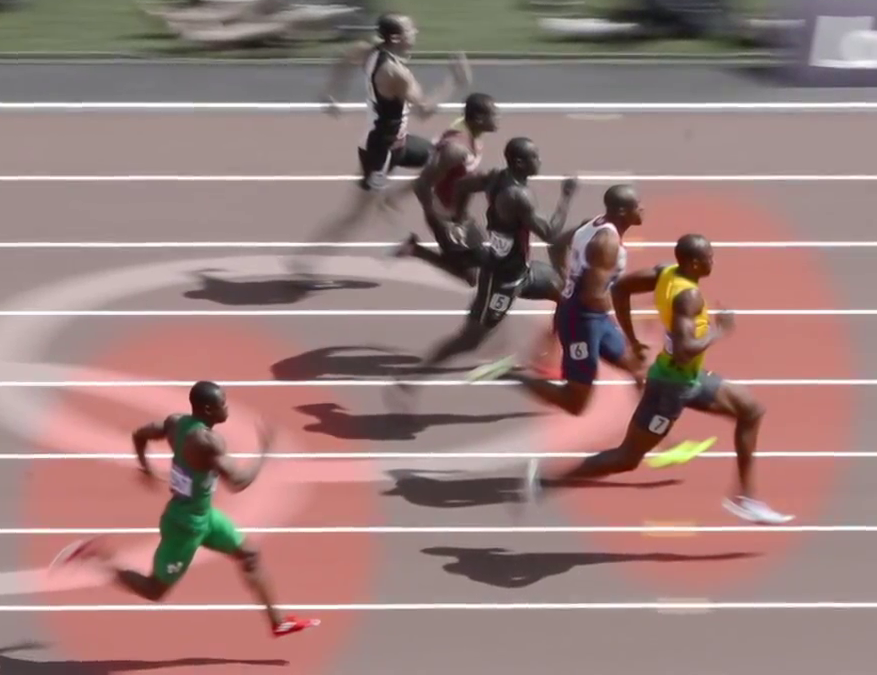 One of the very first International shoots we did for Making of Champions was back in March in Jamaica, during their High School Championships, popularly known simply as CHAMPS. We spent a week in Kingston to take in the whole competition, and to try to start understanding why Jamaicans are the best sprinters in the world right now. CHAMPS has a history of over 100 years in Jamaica, and it's obvious that Track and Field is like a religion over there. The whole country literally stops to watch CHAMPS – it is the biggest and most popular sporting event in Jamaica. When you see the performances of the 12 to 19 year old school kids in the competition and the training they undergo to reach that level, one begins to understand why they're so good when they become seniors…
One of the most astounding revelations of our time there came when we asked Jamaicans what they thought about Nigeria in Track & Field. It was a sobering realisation of how far Nigeria has fallen in Athletics over the last 10 years – almost every single Jamaican we quizzed about Nigeria's pedigree in Athletics thought that Nigeria was a nation of long distance runners. This was a revelation I stumbled upon initially from speaking to one or two fans at the National Stadium in Kingston watching CHAMPS, so once I realised the trend, I decided to ask a few more people, and this was the result:
[wpvideo fmQD9QDU]
This is a particularly tragic finding for Nigeria, especially given our once rich pedigree in Track & Field, especially the sprints – did you know that until 2007, 8 Nigerians in history had run sub 10 seconds in the 100m while only 3 men representing Jamaica (Asafa Powell being the third, after Raymond Stewart and Pervical Spencer) had achieved the same feat? Usain Bolt was only the 4th Jamaican to do it in 2008, and that has paved the way for 10 Jamaicans to run sub 10 a combined total of 170 times since then (while no Nigerian has done it since Olusoji Fasuba in 2006)! Indeed, the world quickly forgets that Nigeria was on a par with, if not better than Jamaica back in the 90's – to illustrate this, Nigeria regularly had more representatives in the Olympic sprint finals than Jamaica – at Barcelona '92, Nigeria had 2 men in each of the 100m & 200m finals, while Jamaica only had Stewart in the 100m final – never mind that he finished 7th, while the Nigeria's Adeniken and Ezinwa finished 6th and 8th respectively!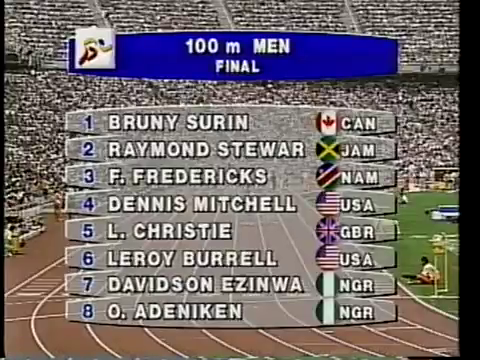 The avid Jamaican fan will respond to the above by quickly pointing out that both Olympic Champions from the 90's (Linford Christie and Donovan Bailey) hail from and were born in Jamaica – well my response to them would be: how far back do you want to go? The misconception that Nigeria has anything to do with long distance running is clearly due to the fact that Jamaicans associate all of Africa with the global successes of the East African distance runners, mostly from Kenya and Ethiopia. But what's most astounding about this misconception is the fact that Jamaica's 3 million people are mostly all descended from West Africa – in fact, it has been traced that a third of the 1 million slaves that were taken to Jamaica during the transatlantic slave trade came from ports that are in present day Nigeria (ports in the Bights of Benin and Biafra), while another 30% came from Ghana (Gold Coast). These estimates are thanks to the great work of Professor David Eltis of Emory University in Atlanta, who is an expert in the history of the Transatlantic Slave Trade. We were able to meet up with him and interview him in Atlanta in May as part of the documentary. Here is a video released by Emory University talking about his book "The Atlas of the Transatlantic Slave Trade"…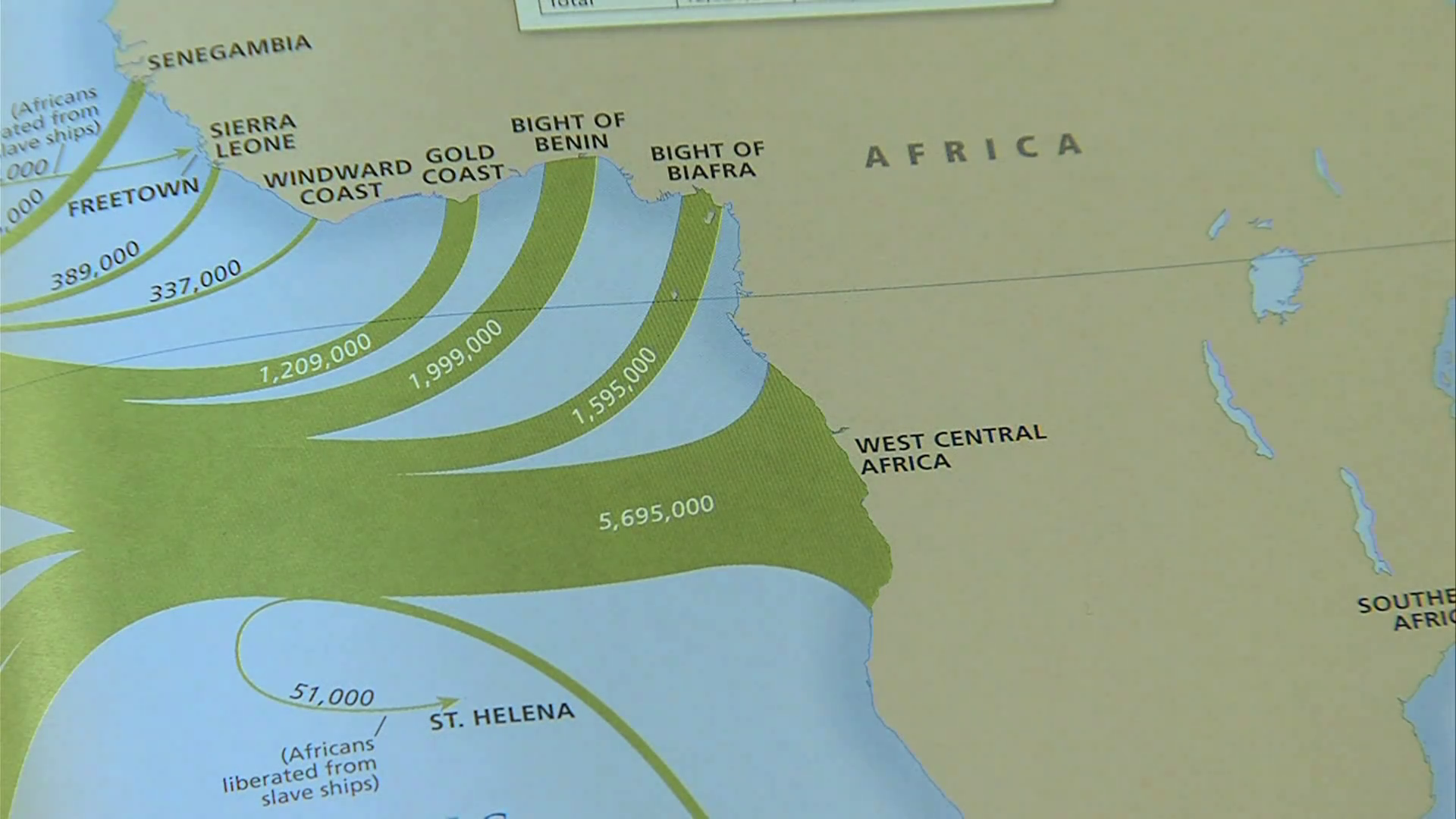 Why is the link between West Africa and the Caribbean even important when we think about athletic potential and ability? Well if one believes that genetically the two peoples are more or less the same, then the difference in performance in Track & Field can only be down to the differences in culture, training, nutrition and physiotherapy. Can Nigeria (population: 170 miliion), Ghana (population: 25 million) or some other West African country replicate or even surpass the success that the tiny island of Jamaica has achieved on the global stage? Or does one believe, as Michael Johnson controversially suggested last year in his documentary Survival of the Fastest, that the descendants of the slave trade have genetically evolved to become more athletically gifted than the rest of the world (and by implication, also superior to the people from whom they descended)?
I for one do not believe that for a second, and this is something that we will address in another documentary teaser coming soon, which will feature some prominent geneticists who have done work in the genetics of sprinting! Watch this space, and in the meantime, enjoy the World Championships!