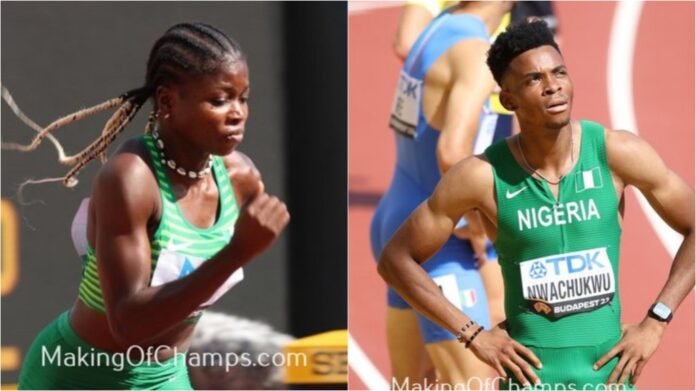 Nigeria's quarter-mile duo of Imaobong Nse Uko and Dubem Nwachukwu did not advance past the heats of their 400m events at the 2023 World Athletics Championships in Budapest, Hungary, on Sunday.
Uko, running in Heat 3 of the women's 400m, finished 6th with a clocking of 52.24s and will not progress to the semis.
Commonwealth Games Champion Sada Williams won the race in 50.78s, with Mexico's Paola Morán and South Africa's Zenéy Van der Walt grabbing the second and third automatic qualification spots.
Dubem Nwachukwu, who made his World Championship debut on Saturday, returned to the track for the men's 400m. The 23-year-old managed a sixth place finish in 45.60s but wasn't fast enough to earn him a spot in the next round.
2012 Olympics champion Kirani James crossed the line in the fourth heat, clocking 44.91s. Japan's Fuga Sato did well for himself, setting a new Personal Best of 44.97s as Jamaica's Sean Bailey followed closely in 44.98s to claim the third automatic qualification.
The contest saw Davide Re (4th) and Botswana's Leungo Scotch (5th) go through as the top six fastest times.