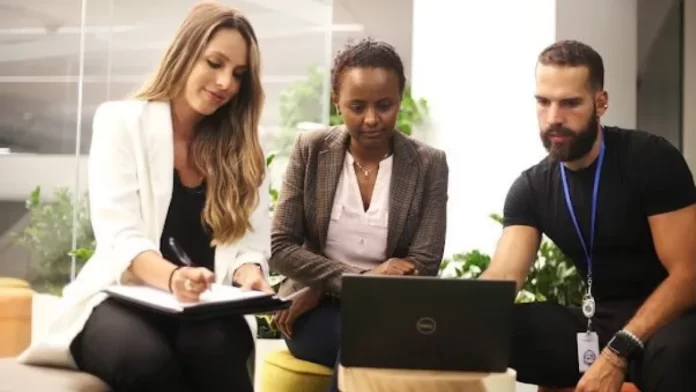 PR Manager Job Description
MoC is seeking a PR Manager to develop PR/brand management strategies for Making of Champions' activities in Nigeria. This will include overseeing brand development initiatives for MoC's existing myriad of Talent Search (School Athletics) and Elite Athletics Competitions, Elite Athlete Management activities in Athletics (Track & Field) and other sports, and MoC Foundation's nation-building, Athlete training, development and education activities.
The role requires a pro-active, energetic candidate with prior experience in brand management, Public and media relations as well as Corporate Communications – prior experience and/or interest in sports media & marketing is also beneficial. It's an opportunity to play a pivotal role in Nigeria's current Athletics resurgence in the run up to the Paris 2024 Olympics, maintain MoC's position as Africa's leading Athletics Media platform, and extend this to other sports.
Responsibilities
Public Relations Management: Responsible for building alliances with both internal and external stakeholders (e.g. sports governing bodies, regulatory agencies) sponsors and partners etc. to develop, and execute PR campaigns to shape and frame positive public perception of MoC. Oversee the development and implementation of communications and publicity strategies for MoC Athletes and Programmes (via MoC and other nationwide media channels, across TV, Radio, Print and Online.
Strategic Brand Management: Development and implementation of an effective brand management strategy, that supports the optimal brand positioning of MoC as Nigeria's leading Sports Media & Management Company; monitors relevant channels (e.g electronic media, newspapers, social media) to assess perceptions and interactions with the MoC brand, and collaborates with both internal and external stakeholders to measure customer-based brand equity.
Media Relations: Manage MoC's relationship with the media through the proactive development of media contacts; monitoring media coverage, writing & distributing press releases; informing the press & general public of upcoming events or ongoing initiatives; monitoring media coverage; leading the organization of media events and promotional activities; and implementing initiatives to drive media coverage.
Corporate Communications & Partnerships: Develop & maintain relationships with both current and prospective Sponsors of MoC Athletes, Competitions & Media, coordinating with them to create impactful content to highlight and creatively promote their brands, supporting MoC's leadership team on Corporate Partnership activities:
a) Develop PR strategies for MoC Competitions, Athletes & International Media, to ensure impact for Sponsor attraction and retention.
b) Support all sponsorship activities, including Sponsor prospecting, proposal customization & presentation, Sponsor follow-up, content creation to support Sponsor interactions, and representing the company at official functions, etc.
c) Identify/develop new business opportunities/partnerships and liaise with relevant teams to create effective plans to pursue these, involving research and conceptualization of appropriate media marketing approaches on a client-by-client basis.
Elite Athlete Management: Growth of MoC's Athlete Management expertise for Olympic and US Collegiate Athletes of Nigerian and other nationalities. PR and brand management, supporting sponsorship prospecting and management, global and local competition planning for current and aspiring Olympians.
Cost Management: Monitor the utilization, and allocation of MoC's PR and branding budget, and associated costs, with the aim of ensuring optimal utility of available resources and avoiding budget over-runs.
Supports Teams Development: Provides advice, guidance and assistance to the media and management teams on PR initiatives.
Requirements
A bachelor's or master's degree in any discipline (degrees in Communication, Marketing, Journalism, Public Relations or related field would be beneficial but not required).
Minimum of 5-7 years' work experience, including at least 2-3 years leading teams in a commercial or client-facing environment.
Experience working in sports, media or entertainment industries and/or a demonstrated passion or interest in Sports Media would be an advantage.
Prior Experience and interest in Athletics (Track & Field) beneficial but not required.
Working knowledge of Microsoft Office, especially Word, Excel & PowerPoint.
Exceptional communication abilities – excellent oral, written, and interpersonal skills.
Proven track record of strong management and leadership skills in such areas as: fostering teamwork, developing, and motivating others, managing change, conflict resolution, initiative, and flexibility.
Demonstrated high-level interpersonal and cross-cultural skills, including the ability to build collaborative relationships internally and externally with sensitivity to cultural, ethnic, social, and political issues; Coalition building capabilities, external networking, and experience in developing strategic partnerships.
Strong problem-solving skills using analytical, conceptual, strategic, and forward-thinking approaches to achieve an effective resolution.
Application & Deadline
Send your CV and Cover Letter to [email protected], with "MoC PR Manager" as the email subject. The application deadline is Friday 18th August 2023. Only shortlisted candidates would be contacted.