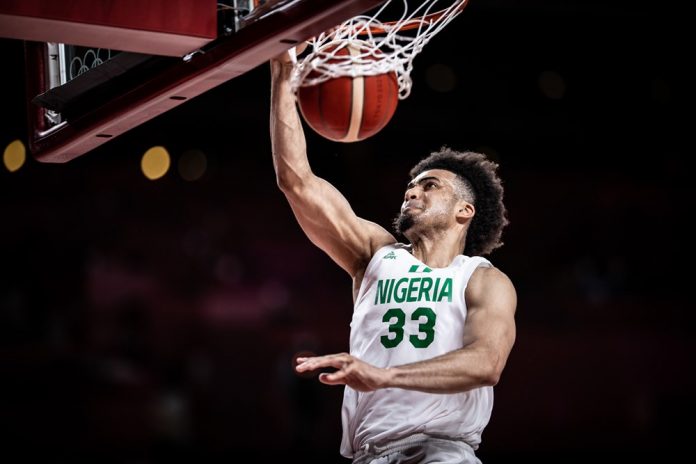 In a game they needed to win, even came close to winning, somehow Nigeria's D'Tigers blew an 11-point lead from the 3rd quarter to lose their second group game against Germany at the ongoing Tokyo 2020 Olympic Games.
Germany played an efficient 4th quarter, did what could best be described as a German job to beat Nigeria 99-92, gifting themselves a shot at qualification for the quarterfinals of men's Basketball event.
For how hard they fought to claw back a 14pt deficit in the first quarter, D'Tigers will beat themselves up after they toiled hard to level the scores, went 11 up in the 3rd quarter, but fell apart when they needed to have come up with some smart play.
Losing their first game to Australia, this match had a lot riding on it for either teams, because Germany on their part had also lost their first game to Italy. So neither team wanted a second successive defeat, and it showed with how they traded buckets, going into the break all tied at 50-50.
Nigeria had a good run through Jordan Nwora, he was literally the best player on the court, pulling off a sequence of good 3pt shots that saw him finish with a game high 33pts. The NBA champ had a shooting accuracy of 58% from his outside shots, converting 7/12 of his attempted shots.
26pts from this man!! Good start to the 3rd quarter, Precious Achiuwa had made a layup, before Nwora knocked in two successive 3s to take Nigeria 8 up on Germany. But Germany cut it back to 3…Nwora again!!!

Nigeria 66 – 55 Germany #NaijaNoDeyCarryLast #Pagachamps pic.twitter.com/megNtiOQZR

— Making of Champions (@MakingOfChamps) July 28, 2021
Nwora's shooting range helped his team, but somehow it played a part in their undoing when the Germans shut him out, and they couldn't devise another means to get back in the game. Only Miye Oni was the other D'Tigers player to finish on double digits with 15pts, while for the Germans, they had four on double figures with Johannes Voightman top-scoring for them with 19pts.
If Nigeria is to somehow secure qualification to the last eight, they will have to hope results go their way in the game between Australia and Italy, and then beat Italy in their last group game to stand a chance of progressing. It is out of their hands now.
Final group play game is Saturday.

Need a win and some help to advance. pic.twitter.com/zQ0iABeKKP

— D'Tigers | Nigeria Basketball #Tokyo2020 (@NigeriaBasket) July 28, 2021
Many thanks to Paga for being the official sponsor of Making of Champions coverage of the Tokyo Olympics.