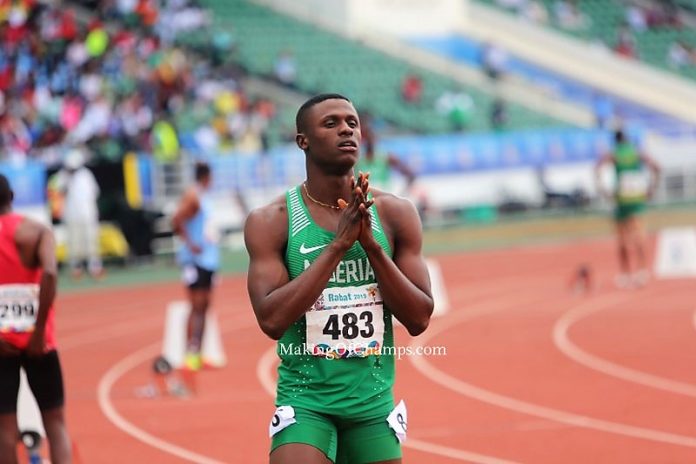 There are quite a few Nigerian Athletes who are quite close to qualifying for their first Olympic Games this year, and one can argue that none is much closer than Emmanuel Ojeli in achieving this, going by what we have witnessed in his first outing this 2021 season.
There's a swagger surrounding him at the moment, and he is exuding a self-belief
which is propelling him to churn out performances that have made him an overwhelming favourite to possibly become Nigeria's first quarter-miler to hit Olympics qualification for Tokyo.
"I have set a huge target for myself when to qualify for the Olympics this year. Let's just cross our fingers for the Sports Festival or at the 3rd MoC Grand Prix," an upbeat Ojeli said about his plans on securing qualification.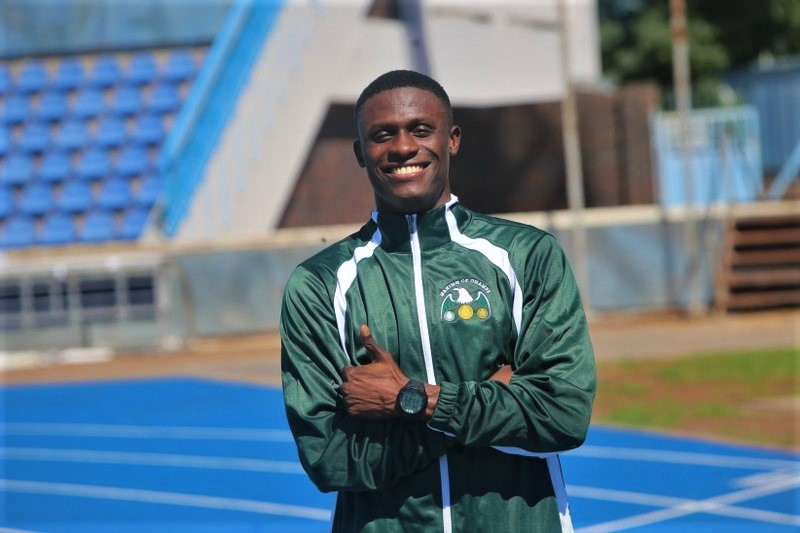 If you had told Ojeli in 2017 when he newly joined MoC Track Club, that the Olympic Games was on the horizon, he would have probably dismissed it with a whiff, but to his credit, he has worked his socks off to get on this pedestal of being classified as an Olympic hopeful.
At the end of January, Ojeli was one of the standout athletes with the best highlights-reel from the first Athletics meet of the season, sounding the alarm bells of what's to come from him. Being a quarter-miler, it's not unusual to see him compete in the shorter sprints, but what left onlookers awestruck was how fast he ran in these events in Akure.
First race of the season, and Ojeli registered an impressive 10.40s to emerge as the
fastest overall in all the 16 heats of the men's 100m, bettering his previous PB of
10.41s in the event. It beggared the question of what he could do when he competes in the 400m, if in just his first race, he's already flying. He would go on to post another fast 10.42s in the final, although he was rather stoic after not finishing among the Top 3 of the race.
Last year in Asaba where he finished his 2020 season in November, Ojeli had an unwanted memory that will have lingered on his mind for the past two months. His mom and younger brother were in the stands to watch him run in the flesh for the first time. He finished in an uncharacteristic 5th place in 48.17s – it was the first 400m race within the shores of Nigeria that he had lost since 2018. He didn't need to utter a word; it wasn't the homecoming he had hoped for competing in front of his hometown crowd for the very first time.
It's not surprising that he has immediately hit the ground running this season, so eager to exorcise himself of the haunting display he had in his home city Asaba. It also helped that he has fond memories of Akure, so commencing his season at the FUTA Sports Complex was something he was receptive to.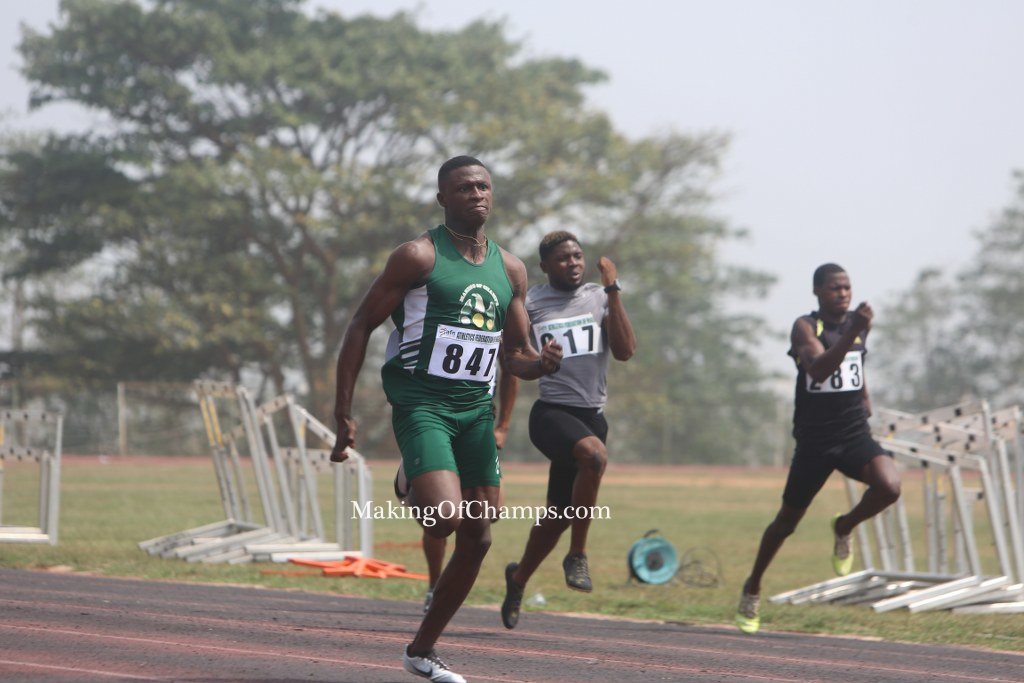 Having earlier set the track alight in the 100m, Ojeli had some residual effect from the 100m that overflowed into the 200m in Akure. Last year, he ran 20.94s, the first time he was going under 21s in this event, making him the 3rd fastest Nigerian in the world in 200m in 2020, after Divine Oduduru (20.22s) and his MoC teammate Jerry Jakpa (20.71s).
This year, it was even better as Ojeli went off speedily when he came out from the bend, and with an unmatched speed, returned a time of 20.78s (+0.3) to emerge as the fastest in all the 200m heats that day. So far, that time is the 2nd fastest 200m in the world this year (outdoors), only bettered by one-hundredth of a second from Australia's Rohan Browning who ran 20.77s last month.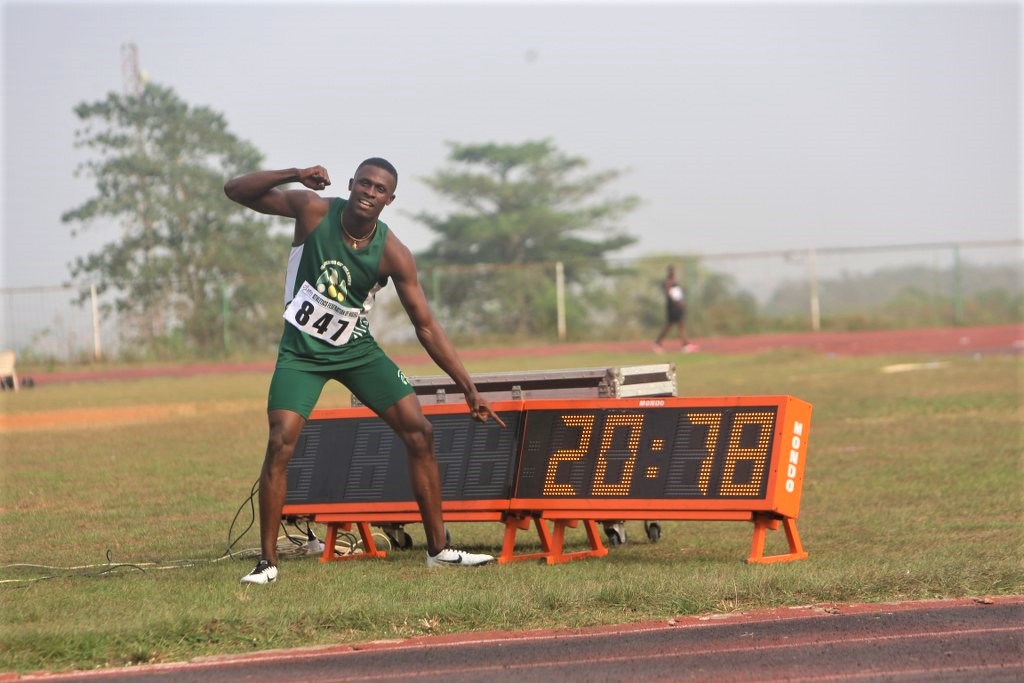 In 2020, Ojeli only ran two competitive 400m races, competing on his first World Athletics Continental Tour in Nairobi and finishing 2nd in a time of 46.48s. Just before the pandemic happened, Ojeli was ranked 63rd in the World in March last year, and he was still yet to compete in the 400m at the time.
Although Ojeli is currently not ranked in the 400m this year (Athletes need at least 5 performances in the last 12 months to maintain their World Ranking in each event), he will hope to join his compatriot Chidi Okezie in the ranking table when he starts competing in the 400m this year. At the moment, Okezie is ranked 53rd in the World this season and is currently also on course to make his first Olympics through the World Rankings pathway.
Both Ojeli and Okezie who form the fulcrum of the Nigerian 4x400m team, will hope to automatically qualify by running the 44.90s standard. With more competitions to come, their rankings will definitely improve. Adewale Sikiru is also another strong contender for a qualification spot, having run 46.19s to win the 400m in Akure, which though it's early days is currently the fastest time in the world this year (outdoors).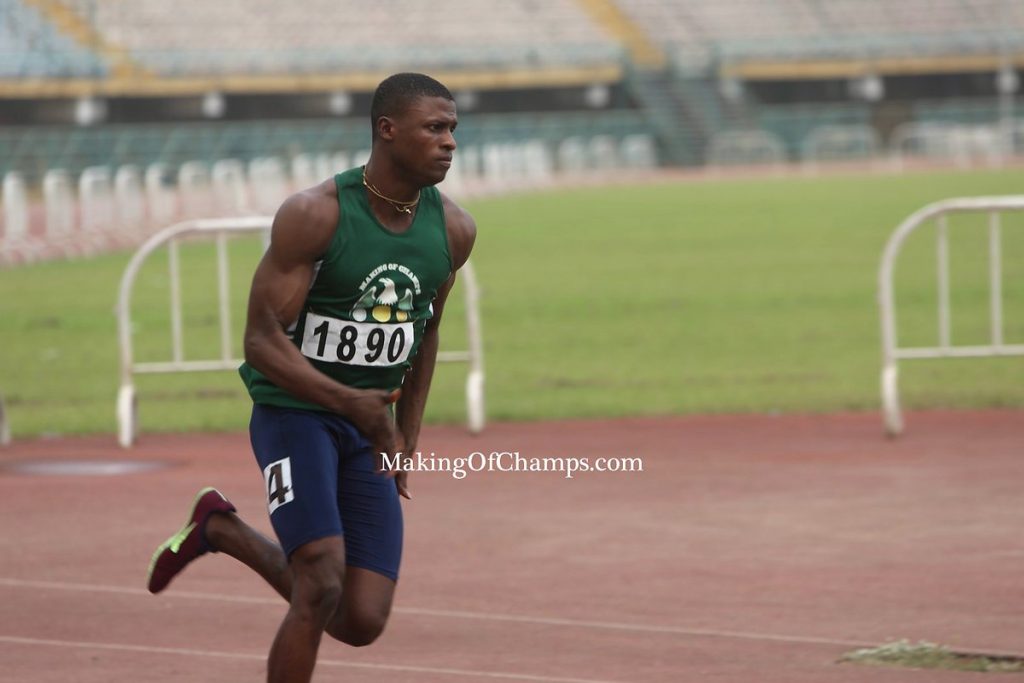 "Being an Olympian is going to be a big reward for all the hard work I have put in at training. It's one of the greatest things an athlete can achieve. I will feel very much relieved. Never underestimate the power of a dream" a confident Ojeli added on his driving force.
Nigeria's men 4x400m team are currently ranked 18th in the Top List, two places out of the top 16 expected to qualify for Tokyo, having posted 3:03.42 which they won Bronze with at the 2019 African Games in Rabat. Japan is ranked 9th in the World with a time of 3:02.05. However, with the crop of talented quarter-milers springing up in Nigeria, it's not beyond the quartet of: Ojeli, Okezie, Sikiru and Daniel Atinaya to run 3mins:01s this season, to qualify for the Olympics.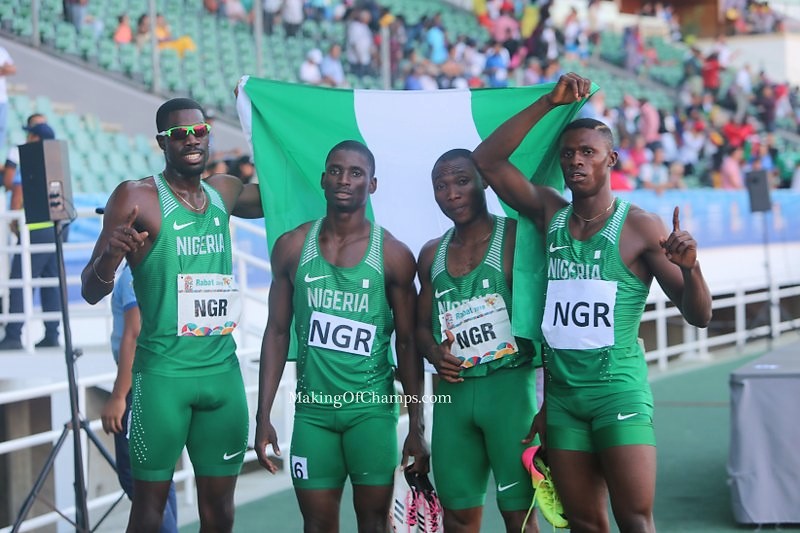 Ojeli has worked his way up the ladder, a lot of grit and doggedness have propelled his remarkable journey thus far. Just in 2017, he was a National Youth Champion trying to forge a career path in Athletics.
In four years, he has almost achieved all that he dreamt of when he started this journey. Now the Olympics is well within grasp, and when he straps his seatbelt on the flight to Tokyo, the nightmarish outing in Asaba will be history. He will only then contend with how to make his mom, who will be watching from home, proud.