Leaving Asaba, Delta State for Lagos in 2016 to compete at the Top Sprinter auditions, what preoccupied Emmanuel Ojeli's mind looking out the window in the amorphous wild through the eight-hour journey, was how he could cut his teeth in this venture and forge a pathway in Athletics.
There was no guarantee this sojourn was going to be a success. Firstly, he had to scale the arduous hurdle of impressing at the auditions in Lagos where so many budding talents from different regions had converged, chasing the same quest: a career in Track and Field.
Trekking long distances just to be able to train at the Anglican Girls Government School
(AGGS) in Asaba, it was a routine he desperately wanted to discard but in a way, it shaped his mentality, developing a doggedness that has seen him not giving up while trailing in races.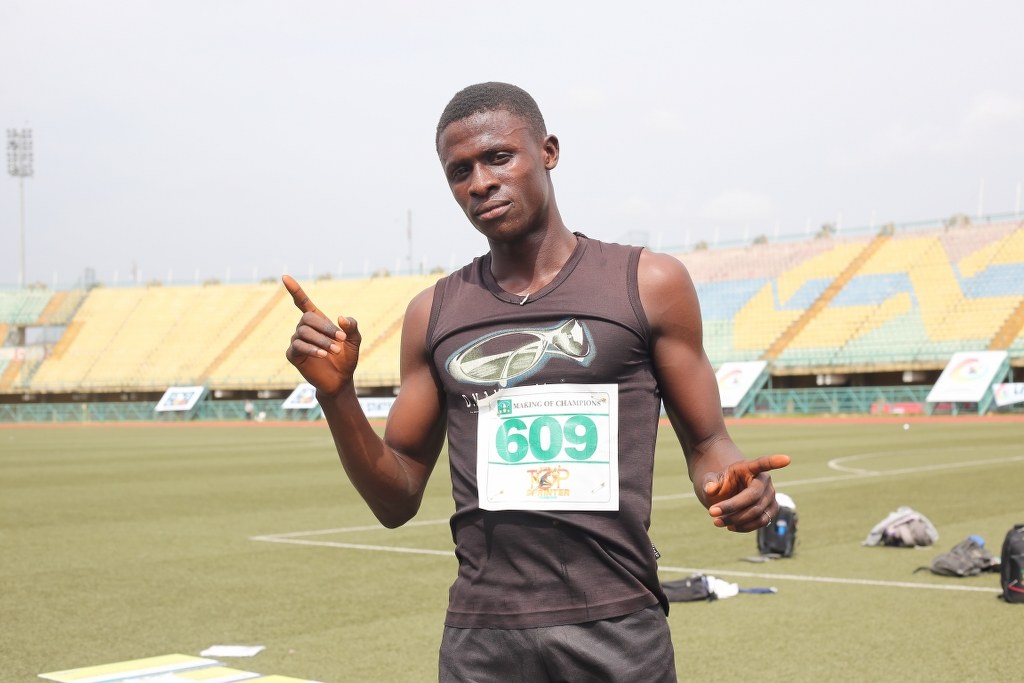 In just two years since winning the National Youth Games title in Ilorin, Ojeli had cemented his place as a top tier quarter-miler in Nigeria, remarkably winning his first senior National title in 2019 and joining an elite league of athletes who have won titles in both Junior and Senior categories.
You can hardly beat someone with purpose and a lot of self-will to succeed. That has been the backbone that glued Ojeli's career since he made that life-changing decision to travel down to Lagos for the Top Sprinter auditions.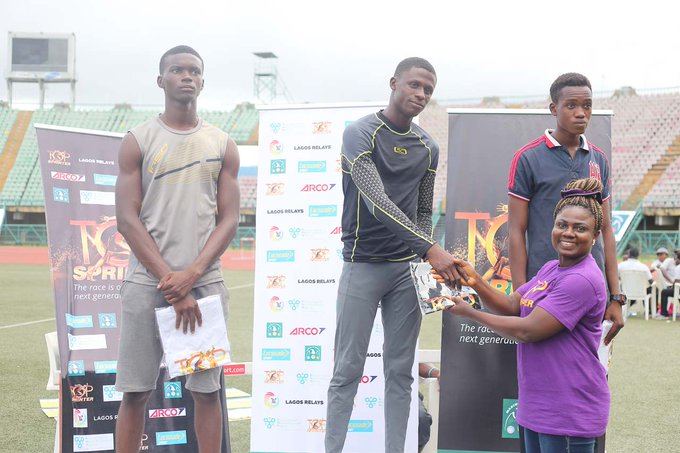 Competing in Lagos, Ojeli came through the rounds and easily won the Boys 400m title, posting his first electronic timing of 51.76s. Top Sprinter judges: Deji Aliu, Francis Obikwelu, Glory Alozie and Uchenna Emedolu, an impeccable cast of Olympic pedigree, were keenly watching.
In 2015, a paucity of funds prevented Ojeli from travelling to any of the Top Sprinter auditions, not even the one in Benin which is in close proximity to his city. In 2016, he sourced for funds to make it to Lagos and it was mission accomplished when he won that title. Hoping that the efforts made towards that trip were not frittered, he now had to play the waiting game, but Making of Champions Track Club firmly kept him under their radar.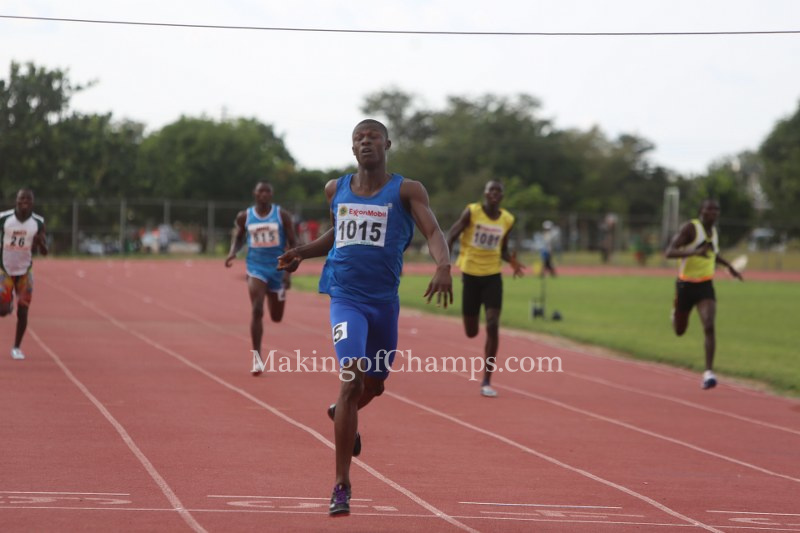 Undoubtedly the star athlete for Delta State a year later in Ilorin, Ojeli continued his developmental progression, scooping the 400m GOLD with a scorching 48.29s. It's imperative to note that he shaved off more than 3s from the 51.76s he ran in 2016. Such talent and ability are rare, and if MoC initially moved at snail-speed to draft him, efforts were now intensified as he had little or nothing to prove about his potential stardust.
All he had imagined from 2016 was gradually manifesting, and a new path had been carved, permanently leaving home in November 2017 to officially join MoC Track Club. His father wanted that for him, his mother also endorsed his happiness. Ultimately Ojeli knew he couldn't fail his parents and siblings who all wanted him to succeed, the hard work beckoned, but he didn't fret over the challenge.
On winning the Youth Games title in 2017, he feted Wayde Van Niekerk whom he unashamedly idolizes. Ojeli said he wanted to be like the South African who had stunned the world in Brazil when he ran an astonishing World Record of 43.03s in what could be forgiven if misjudged to be a solo race, going by the margin he won with.
In fact, the kind of hero-worship Ojeli has for Van Niekerk is very sentimental and almost like a cult following. He would like every post Van Niekerk publishes on Instagram, and equally add a comment. He was his idol and Ojeli dreamt of being like him.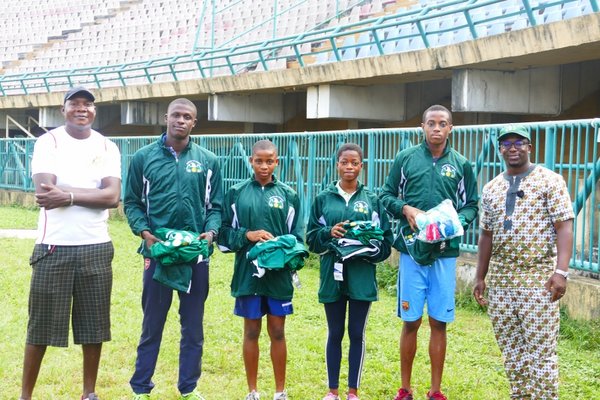 Just a year of being in MoC, Ojeli had tremendously improved such that he finished on the podium at the National Sports Festival (NSF) in Abuja. He won a Bronze medal in the final clocking 47.03s but had significantly gone under 47s for the first time in his career, clocking 46.98s in the semis.
Although he had conquered the junior cadre, 2018 was really his breakout season after he was thrust onto the senior stage, and there's a compendium of 47s times clocked that year, which underlined how he faced his opposition without any trepidation, seamlessly adjusting to life as a professional.
The Nigerian Athletics community may have taken notice of his rising star in the quarter-mile, but they all duly paid attention in 2019 when he started his season abroad in Botswana, which incidentally was the first time he was leaving the country. He had recently bagged a sponsorship deal with Oil and Gas company, NNPC & Shell Nigeria Exploration & Production Company (SNEPCo), which added a boost to his career.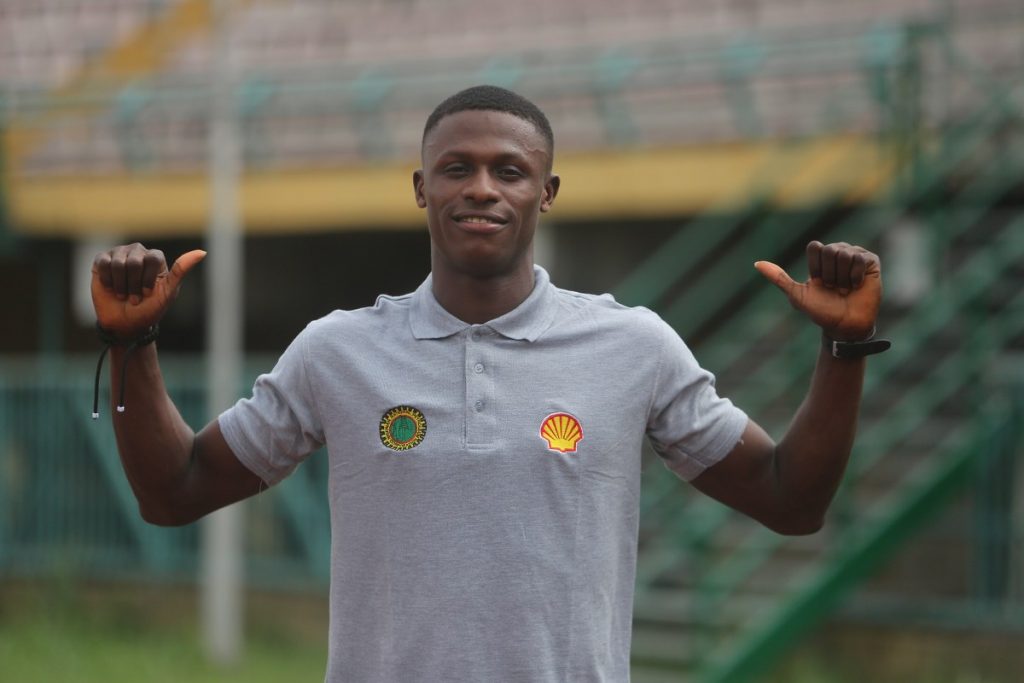 Ojeli was an outsider in Gaborone and although he was seeded in Final B, he proved that he was no rookie when he led from the 300m mark, running the race of his life to win in a lifetime's best of 45.91s. The echoes of that victory reverberated in Nigeria; not only did he now command the respect of his peers, he had earned a seat at the table.
It's one thing to run a 45s once, replicating it would go a long way in proving he was not a one-race wonder. He did just that on his first Senior Championships in Kaduna, but before then, he earned his first senior call-up, running in Nigeria's 4×400 team at a Grand Prix in Cameroon.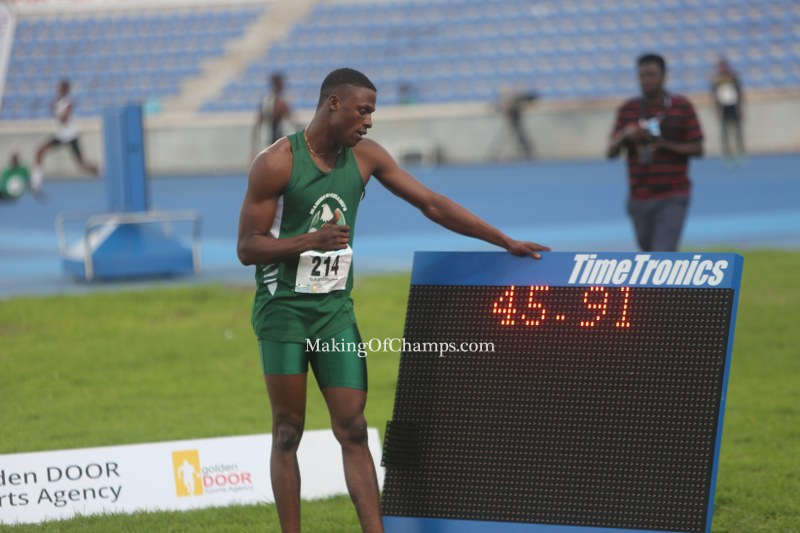 Back in Kaduna and up against a stacked field, simmering pressure could be felt even though he did his best to conceal it. So when he motored speedily into the last bend from Lane 3, a date with destiny was on the horizon, and he knew what victory would portend for him.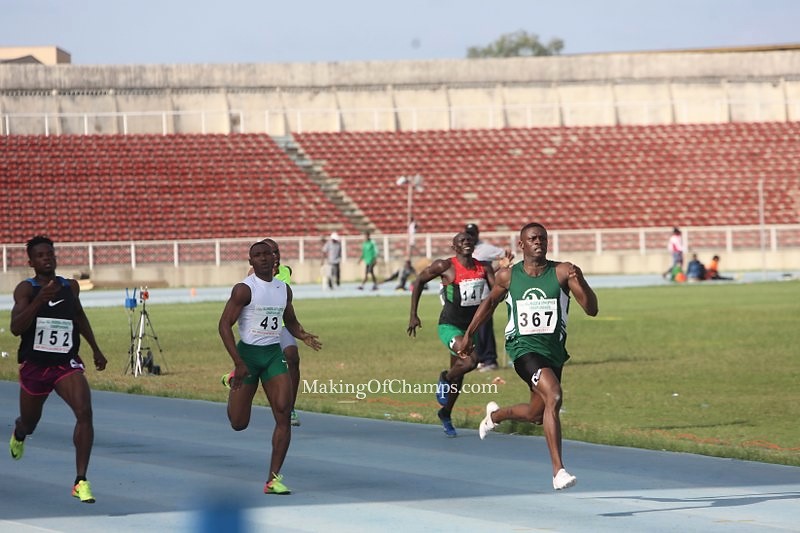 Crossing the line in 45.93s, he had silenced the doubters, most importantly he was reinvigorated, knowing he had arrived by winning his first Senior National title. With
that victory came another call-up and he was off to Morocco for the African Games where he made the 400m final, and finished 6th in 46.05s. He would leave Rabat with a medal, running the third leg to help Nigeria win Bronze in the men's 4x400m.
How has he in three years, become a first-round draft in Nigeria's team? It boils down to his dedication to the craft. Surprisingly, his trajectory is almost similar to Van-Niekerk who ran his first sub 47s (2012) when he was 20years old, same age as Emma when he ran 46.78s. Van Niekerk was also 20 when he ran his first sub 46s (45.83s in April 2013, Pretoria), Ojeli was also 20 when he ran his first sub 46s (45.91s in April 2019, Gaborone). There are striking similarities between these two!
Starting the 2020 season with great intent competing in the shorter sprints, Ojeli posted a 200m PB of 20.94s, and a 100m SB of 10.46s in the 100m. He was setting up nicely to go for Olympic qualification in March at the Nigerian Sports Festival, before the Covid-19 pandemic struck and disrupted the season.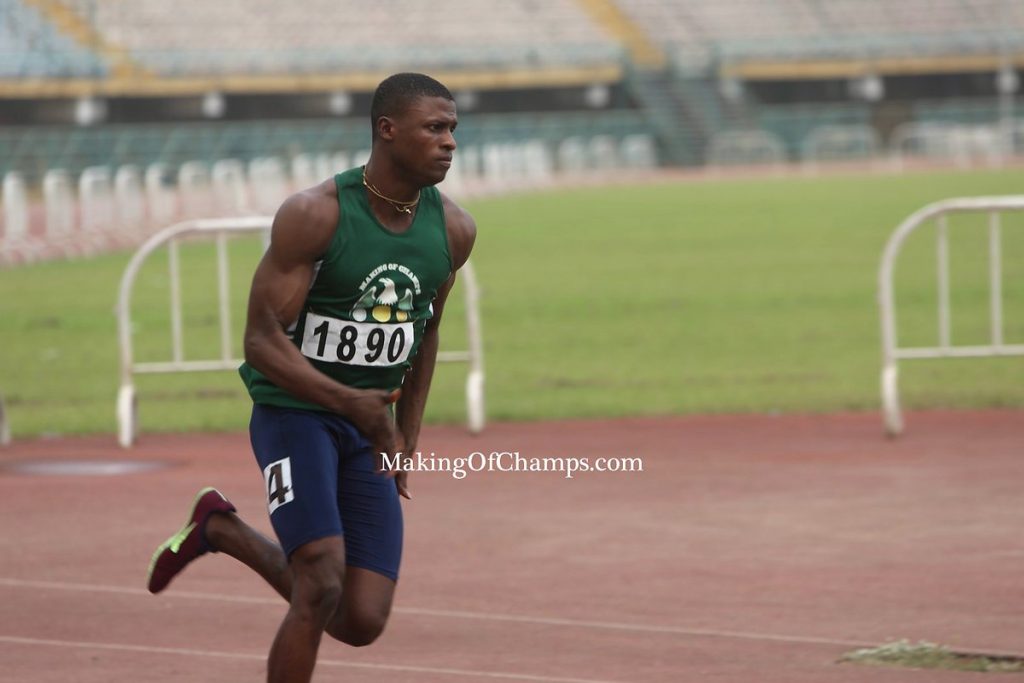 He will go at it again this year, and when one factors how well he has done within a short time, there's no doubt he is well on track to secure the qualification mark of 44.90s. When he does that, don't bet against Ojeli lining up in the same heat as his idol Van Niekerk, at the Tokyo Olympics.