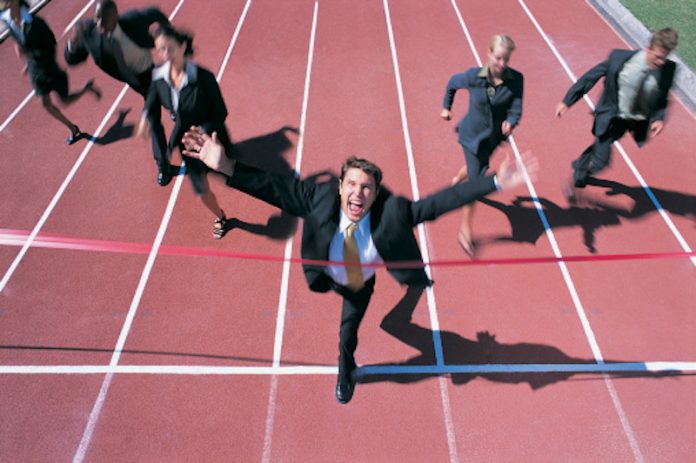 Making of Champions Ltd is Nigeria's leading Sports Media & Management Company whose mission it is to ignite a revival in Athletics in Nigeria, a sport that has brought Nigeria 13 of the 25 Olympic Medals our great Nation has won in history.
MoC has become a beacon of hope in Nigerian Athletics. We have impacted Track & Field in Nigeria and since launching MoC Track Club in 2016, our Athletes have won 34 National & 18 International Medals. Many of them who have become National & African Champions & Medallists are on the verge of appearing at their first ever Olympic Games!
Since 2013, Making of Champions' Media team has done plenty of work to promote the sport of Athletics in Nigeria. Indeed, thanks to the photos, videos & stories published by MoC Media in the past 7 years, Nigerians all over the world have been able to follow the news from our National Teams at several Olympic & Paralympic Games, World Championships, Commonwealth Games & many other international competitions.
MoC is looking to add a Social Media Manager to our media team comprising of sports writers and visual designers who travel across Nigeria and the world to promote Nigerian Athletics globally. We're seeking a highly driven person looking to forge an exciting career in Media Communications. The Social Media Manager will be required to manage engagement by creating high-quality original content for each of our social media platforms.
Job Description/Responsibilities
Develop and implement the social media strategy and create actionable plans to grow MoC's online presence including Facebook, Twitter, Instagram, YouTube and Blog, ensuring regular updates of each platform, increased fan/follower engagement, and prompt responses to fan/follower feedback
Serve as an Editor for all MoC Content on our online platforms – will work closely with MoC's Senior & Junior Sports Writers, Photographers and Film-Makers to ensure quality content and coordinated creation and sharing of all types of content (written, audio, image and video)
Use of Social Networking analysis tools such as TwitterCounter, Google Analytics, Facebook Insights, WordPress Stats, etc to measure traffic activity and gain insights to improve content and traffic
Basic video editing & photography, shooting and editing race and interview videos and images at Competitions across Nigeria, to provide support to MoC's Videographer, Photographer and Sportswriters as they cover live sports in Nigeria and globally
Ensure brand consistency in copy through tone, voice in accordance with brand guidelines and continuously discover and implement new editing technologies and industry's best practices to maximize efficiency
Adhere to rules and regulations, identify threats and opportunities in user-generated content surrounding the company, and report notable threats to management
Report to CEO or Corporate Partnerships Manager and based in Lagos full-time. This role might require travel nationwide to cover domestic events immediately, and travel to international competitions possible within 2-3 years
Requirements
Bachelor's Degree in Communication, Marketing, Journalism, Public Relations or related field a plus
At least 2–3 years' in-depth knowledge and understanding of Social Media platforms (Facebook, LinkedIn, Twitter, YouTube, Instagram, Tiktok) and how each can be deployed in different scenarios
Prior experience sourcing and managing content development & publishing, building online communities and monetising online traffic
Commercially astute with proven experience of working at a strategic level and of preparing and managing budgets and other financial reports.
Able to give and receive constructive criticism, effective time management skills to meet tight deadlines
Deep knowledge of Nigerian Athletics, strong interest in World Athletics and other Sports, and good video editing & photography skills are advantages
Compensation & Other Benefits
Full or Part-time salary negotiable (based on experience)
All expense paid trips to cover National Competitions. E.g. in 2021,

AFN Competitions across Nigeria (Akure, Port-Harcourt, Kaduna, Benin, Abuja, etc)
National Sports Festival, Edo State
National Trials for the Olympic Games
National U20 & U18 Championships
Application & Deadline
Send your CV, a link to your portfolio and Cover Letter to 

[email protected]

, with 'MoC Social Media Manager' as email subject! The application deadline is Sunday 31stJanuary 2021
Interviews will take place immediately, through to mid-February 2021