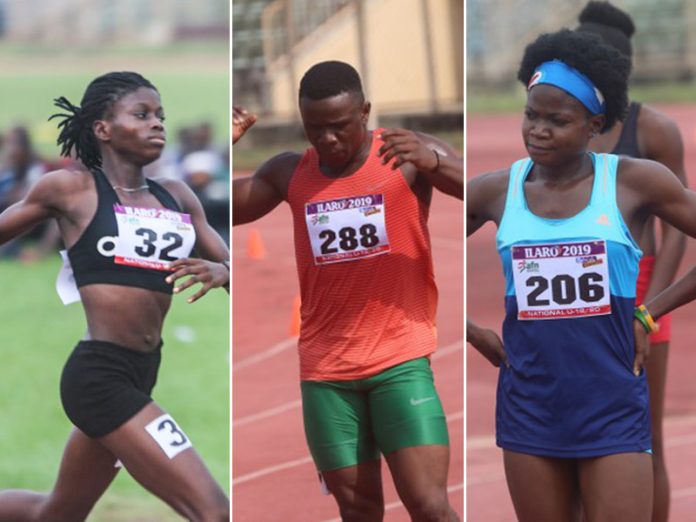 The Gateway Stadium in Ilaro, Ogun State, was a beehive of activity on Friday, March 15th, as the National U-18 and U-20 Trials kicked off in the quest to select the Nigerian team to the African U-18 and U-20 Championships set to take place in Abidjan, Ivory Coast, next month.
Despite some of the athletes being screened yesterday, some of the late arrivals had to be screened in the morning, and after settling into their events, the U-20 men's 10000m was the curtain-raiser of the Trials.
West Africa University Games (WAUG) Champion, Enoch Adegoke clocked the overall fastest time in the men's 100m heats, dominating Heat 4 to clock a Season's Best (SB) of 10.36s.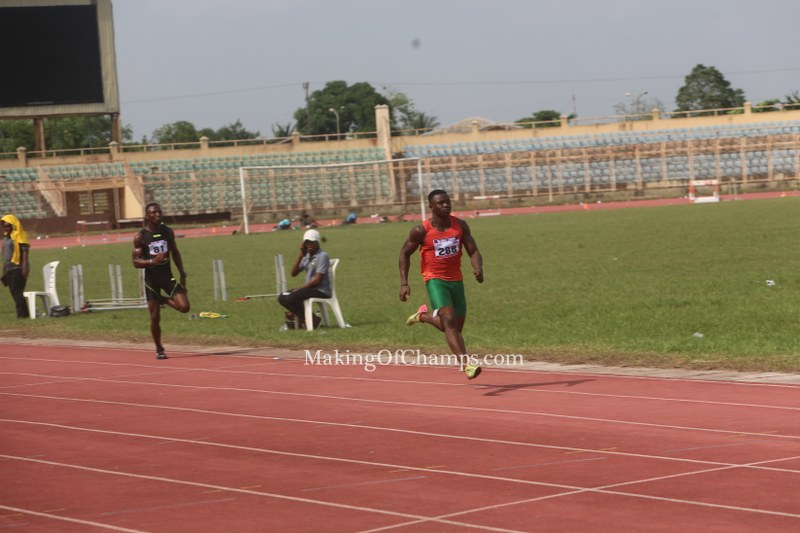 Heat 1 was won by Making of Champions (MoC) athlete Bowofoluwa Egbeyemi in 11.02s, while Shedrach Akpeki (10.98s) was the man to beat in the Heat 2. Olympic Youth Games Silver medallist, Alaba Akintola clinched the win in Heat 3, while Gershon Omubo ran the second fastest time of the day with a 10.87s clocking in Heat 5.
Olympic Youth Games Champion Rosemary Chukwuma ran the fastest time in the women's category, clocking 11.85s. Grace Nwokocha finished ahead of Marvelous Asemota to win the second heat, racing to a time of 11.93s.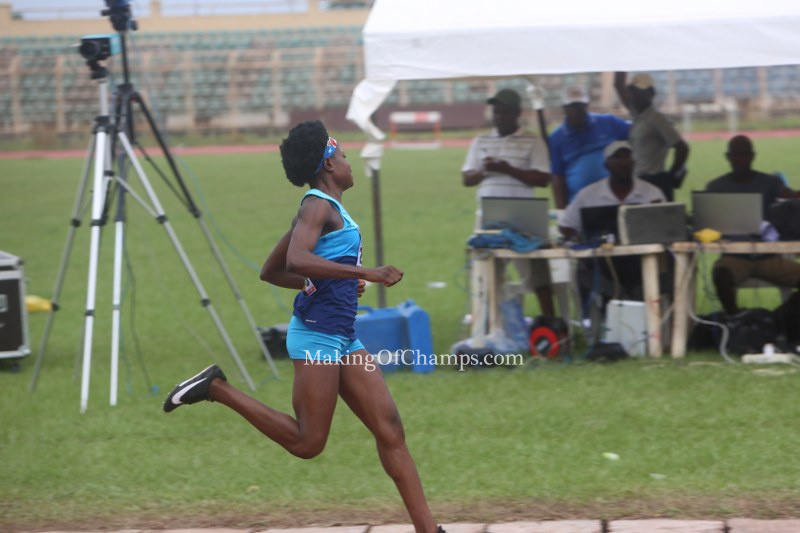 In the U-18 category, Efe-Sam Aga-live was the fastest boy on the field, racing to a time of 10.89s, while Iruoghene Okoro (11.07s), Godson Brume (11.05s), Nicholas Fakorede (10.91s), John Monday (11.49s), Kingsley Onoji (11.15s), Okoro Ogahle (11.04s), Favour Ashe (11.05s), Roland Aduide (11.18s), Akinpelu Azeez (11.19s) and Joseph Samuel (11.70s) all won their respective heats.
For the Girls, Oluwateniolafunmi Fadahunsi clocked the overall fastest time of all heats, claiming victory in 12.20s while Anita Taviore and Praise Ofoku both posted identical times of 12.33s to win Heats 1 & 2. Additionally, MoC's Maria Umoibang exuded a lot of calmness to win her Heat in what was her first official competition as an athlete,clocking 12.78s in the process.
Coming off the back of a breakthrough season where she set a PB of 52.36s, National Sports Festival (NSF) Champion, Nse Uko Imaobong hardly broke a sweat as she breezed through her heat to win in 55.59s.
Also, the men and women's 400m heats took place on Friday, as MoC's Blessing Oladoye ran a new Personal Best (PB) of 55.75s to win her Heat 2, while Blessing Ovwighonadjebere posted a time of 56.50s to win Heat 1.
In the Boys' 400m heats, Olaoluwa Obashola of Bakins ran the overall fastest time of 48.30s to win Heat 2. Elsewhere, Oyedele Teslim (53.87s) and Okure Ndiponke (54.20s) were winners of the Boys' U-18 category in the 400m Hurdles.
On the field, Olaoluwa Olatunde clinched the win in the Boys' Long Jump final with a best jump of 6.47m, while Best Ehire claimed victory in the men's High Jump with an SB of 1.95m.