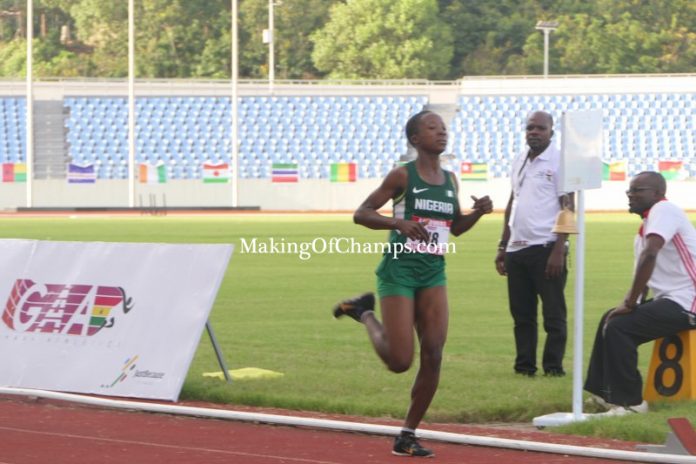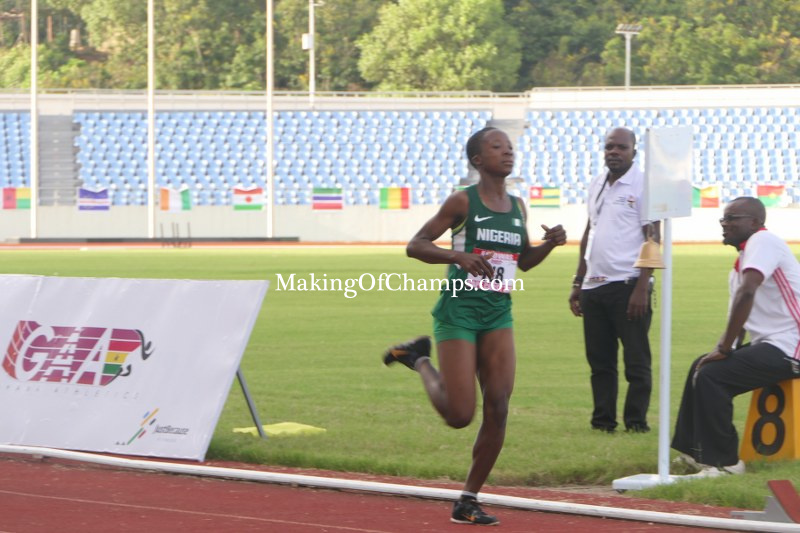 Here is the official invitation for the CAA U-18 and U-20 Trials billed to hold in Ilaro, Ogun State, from March 7th to 10th.
According to the letter signed by Athletics Federation of Nigeria (AFN) Secretary Elijah Ademu, athletes are expected to arrive on the 7th, while accreditation is supposed to hold on the same day.
The competition proper will take place on the 8th and 9th, while departure will be on the 10th. It also states that accommodation will be provided for athletes and officials by the meet organisers.
The event will be used to select athletes that will represent Nigeria at the CAA U-18 and U-20 Championships holding in Cote d'Ivoire from April 16th to 20th, and is being organised by Alpha Athletic Club in collaboration with the AFN.
Entries from state associations and clubs are to be submitted on or before March 4th, 2019.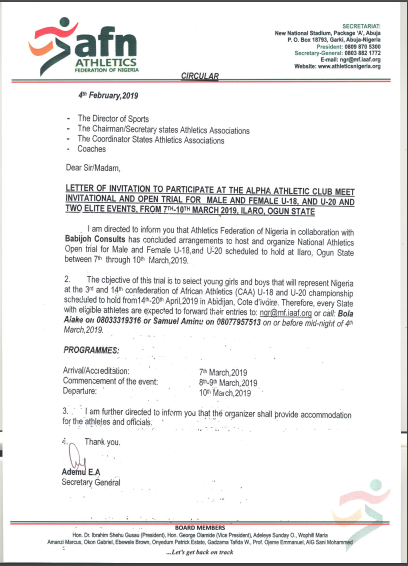 state invitation