Making of Champions athlete Joy Udo-Gabriel clinched her first individual senior medal for Nigeria after she placed third in the final of the women's 100m at the 21st edition of the African Championships taking place in Asaba, Nigeria
Regardless of her running side-by-side with the World Leader in the event, Marie Josee Ta Lou, the ARCO-sponsored athlete kept her cool, and also stuck to her race plan to cross the line in 11.58s. Ta Lou won GOLD in 11.15s, while Ghana's Janet Amposah clinched the Silver medal in 11.54s.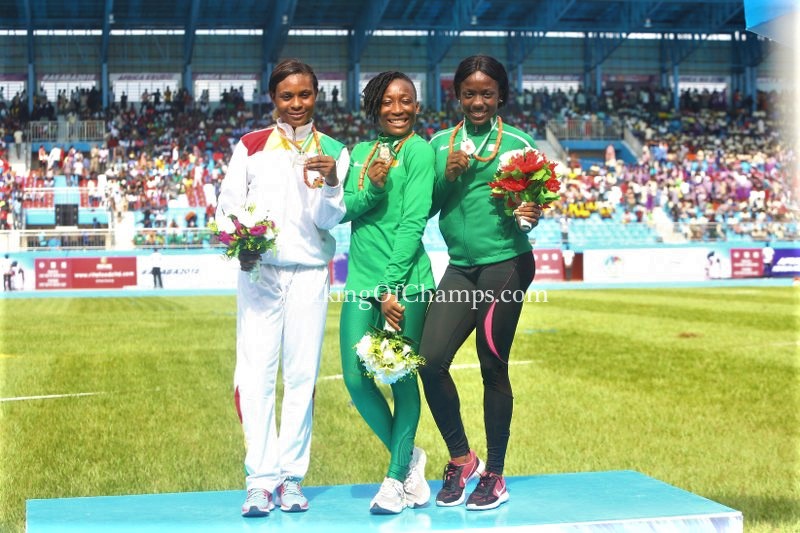 Lining up in lane 1 on the opening day, Udo-Gabriel started the competition on a stellar note, blitzing past the rest of the field to win Heat 3 of her race in a time of 11.64s.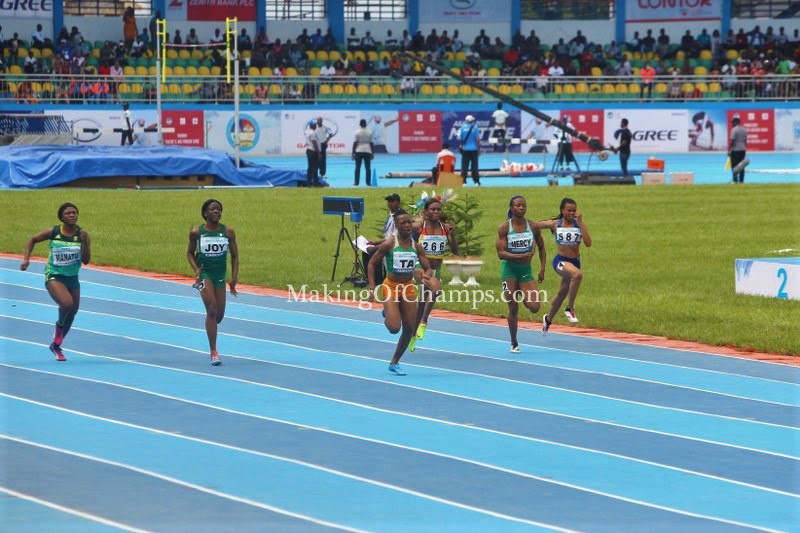 Going into the semis on Day 2, Udo-Gabriel was once again in a class of her own, gliding past her opponents to return home a time of 11.68s to win the race.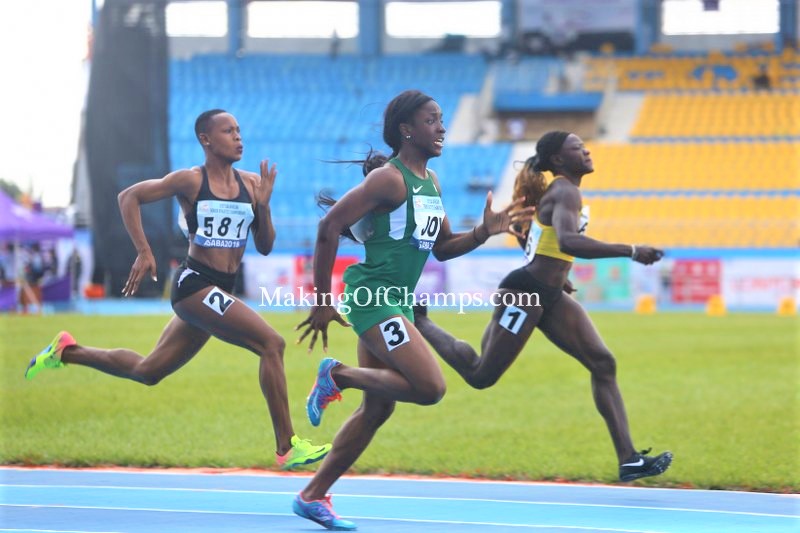 In the final, Udo-Gabriel once again proved to be the championship athlete she is, as she was neck-and neck with Ta Lou until the 40m mark. However, Ta Lou's wealth of experience came into fore as the Ivorian left the Nigerian athlete in her wake.
Nevertheless, Udo-Gabriel still kept on powering strong to the finish line, to come in 3rd place, winning Nigeria's only medal in the 100m for both the men and women categories.
2018 has certainly been a break out year for Udo-Gabriel who made her first senior appearance for Nigeria by winning a Bronze medal in the 4x100m at the Commonwealth Games in Gold Coast, Australia.
The teenager followed suit by going on to do a 100m and 200m double at the National Under-20 Championships in Ozoro.
Also, while competing at the ECOWAS Under-20 championships which took place in Cape Coast, Ghana, Udo-Gabriel did another double in her signature events, thereby adding to her burgeoning accolades and becoming the fastest woman in West Africa.