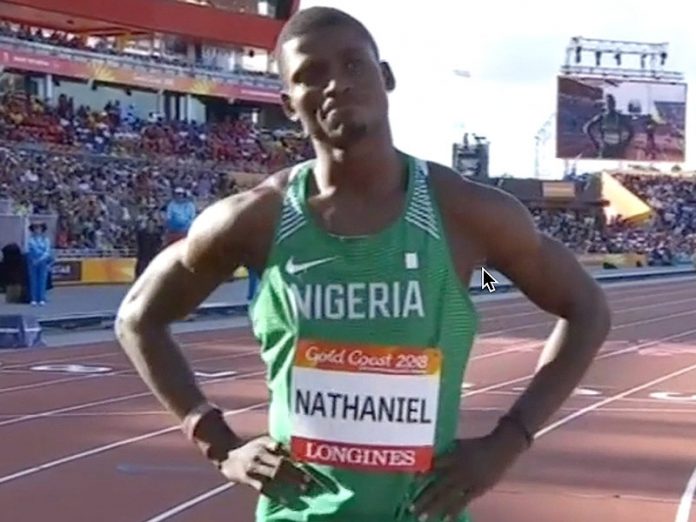 Two of Nigeria's three representatives in the men's 400m, Samson Nathaniel and Chidi Okezie, booked their spots in the men's 400m semis after competing in the heats on Sunday at the 2018 Commonwealth Games in Gold Coast.
Nathaniel raced in Heat 2 where he chased Botswana's Isaac Makwala from start to finish to place 2nd in a time of 46.41s as the former African Champion took the race in 46.01s.
Orukpe Erayokan competed in Heat 3 and even though he started well, the Nigerian faded towards the end of the race and initially finished 5th in 47.19s. However, Matthew Hudson-Smith who initially won the race, was disqualified for a lane infringement while Renny Quow was upgraded to the top position with his time of 46.42s.
As a result, Erayokan was eventually awarded 4th but will now set his sights on the 4x400m which will hold on Friday, April 13th.
Chidi Okezie was drawn in Heat 5 which was the overall fastest race, with Australia's Steven Solomon setting the pace with his time of 45.39s. He was followed by Dwayne Cowan and Demish Gaye in 45.68s and 45.70s respectively, and despite finishing 4th, Okezie secured his place in the semis as one of the fastest losers after clocking a Season's Best (SB) of 45.84s.
The semis will come up on Monday, April 9th.