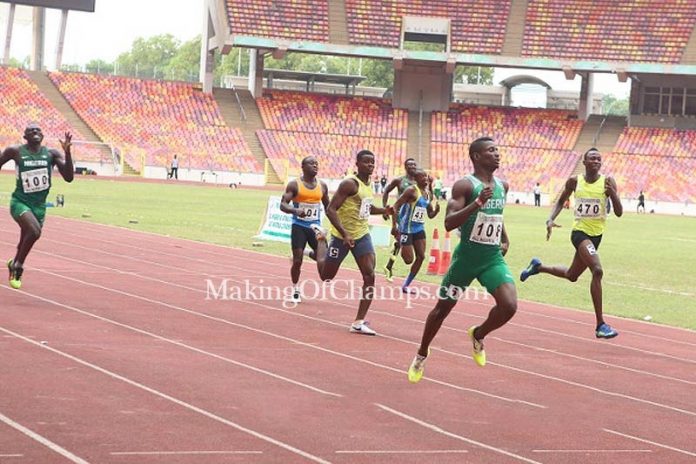 Top Nigerian athletes will on Friday converge in Kaduna for the first leg of the Athletics Federation of Nigeria (AFN) Golden League Meet, after setting the tone with the All-Comers meet, which was the curtain raiser to the Athletics season, in Abuja last week.
The stage is now set for stiffer contests at the Ahmadu Bello Stadium in Kaduna. Folashade Abugan, Jerry Jakpa, Bamidele Emmanuel, Rosemary Chukwuma and Itsekiri Usheoritse were among those who won their respective events in Abuja. These athletes will hope to build on their good start even as other will be hoping to displace the early starters.
Some of the athletes who will be looking to kick start their season at the Golden League are 2017 National 110m Hurdles champion Martins Ogieriakhi and 2nd place finisher, Oyeniyi Abejoye.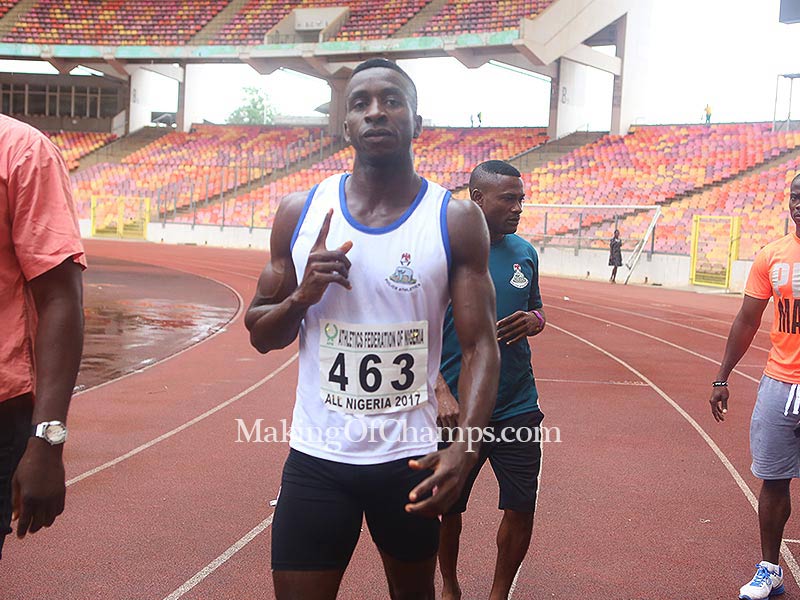 Also, the men's 400m would provide for a tasty match up as the trident of Prosper Ogbonna (200m/400m 2017 Junior Champion), Bamidele Emmanuel (Winner at the All-Comers meet) and Isah Salihu will square off in what promises to be an interesting showdown.
Meanwhile, some of the events listed for Friday and Saturday's Golden League Meet include the 100m, 100m Hurdles, 110m Hurdles, 400m Hurdles, 200m, 400m, 800m, Heptathlon, Decathlon, High Jump, Long Jump, Triple Jump, Shot put, 10,000m, 4x100m and 4x400m amongst others.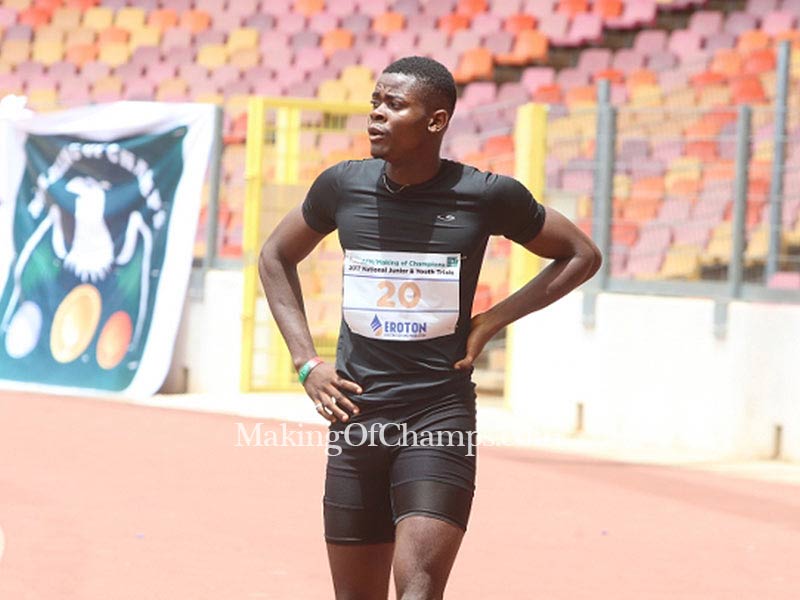 The Golden League is a competition for the home-based athletes to keep them in top shape before major events like the Commonwealth Games and the African Championships. Both competitions are set to take place in April and August of 2018.
Based on the AFN calendar, the Kaduna meet is meant to be the last Golden League in 2017, with the next meeting slated for January 2018 in Lagos.