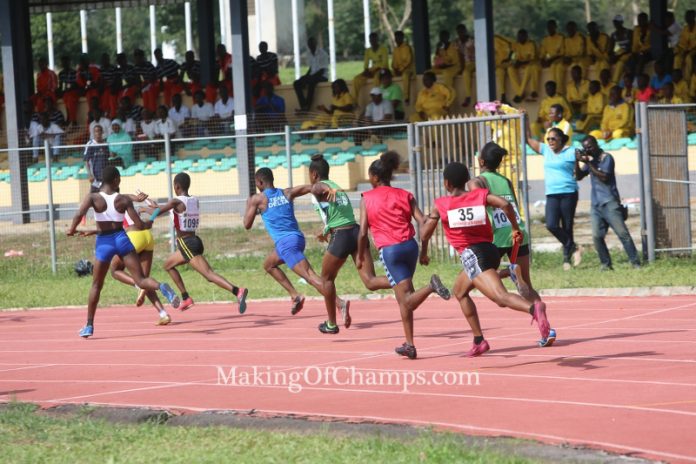 The curtain fell on the 3rd edition of the National Youth Games (NYG) in Ilorin, Kwara State on Saturday, September 16th, with the 4x100m Girls' and Boys' final, and the 4x400m mixed relays taking centre stage.
The 4x100m mixed relays had taken place the previous day with Akwa Ibom storming to GOLD in 44.37s, while the Delta team anchored by Efe-Sam Agalive took Silver in 44.42s. Host state Kwara settled for Bronze in 45.07s, while Ogun finished 4th (45.95s).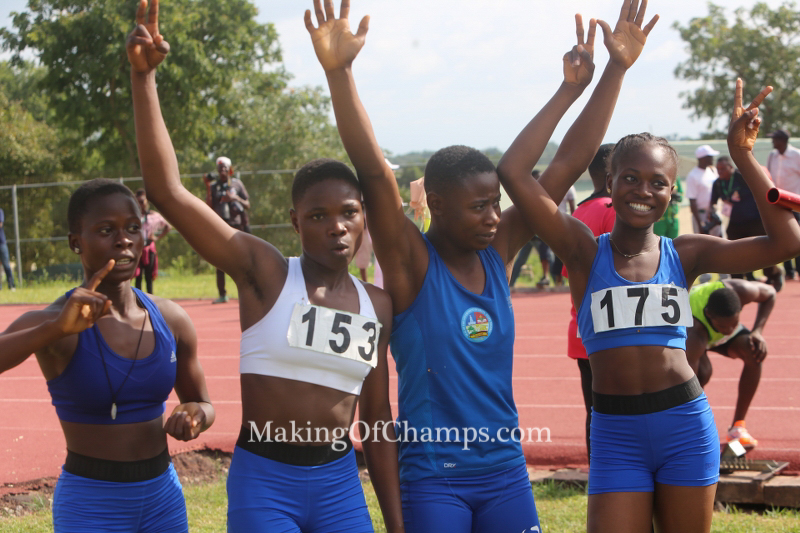 The Girls' 4x100m women final which held on Saturday, was dominated by Delta State following a storming finish by 200m Silver medallist Favour Ofili. The team returned a time of 48.10s as Akwa Ibom followed in 48.67s. Kwara took Bronze with 48.93s as Ondo placed 4th in 49.58s.
Akwa Ibom added another GOLD medal in the relays in the Boys' 4x100m,  racing to the title in 41.31s while Delta finished as runners up, clocking a time of 41.99s in 2nd place.  Kwara claimed its 3rd relays Bronze medal with a time of 42.26s.
Akwa Ibom won its third GOLD medal in the 4x400m Mixed Relay after clocking 3:32.90 to finish ahead of Ogun State (3:35.42) and Kwara (3:35.93), while Delta narrowly missed a place in the medals zone after finishing 4th in 3:39.33.
That notwithstanding, Delta topped the medals table for the third consecutive time and will now have the trophy for keeps, having won the competition for the third time.
Minister of Youth and Sports Solomon Dalung was on ground to declare the 2017 National Youth Games closed.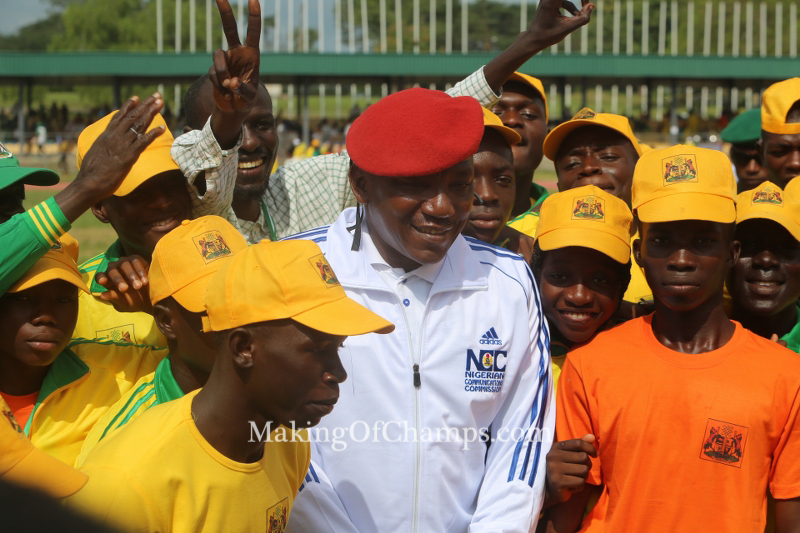 At the closing ceremony held at the venue of the competition, the University of Ilorin, the Minister emphasized the need to intensify efforts in identifying talents scattered across the nooks and crannies of the country, and bring them together for proper monitoring.
He said: ""We have continued to recycle athletes in the past and now they have reached their peak. We need to replace or augment with younger athletes so that as the older ones are slowing down with age, the next generation can understudy and step into their shoes."
The Ministry of Youth and Sports recently set up the Talent Identification Committee made up of grassroots coaches, ex-internationals and technical officials. The team had earlier been mobilized to search for and identify young athletes who will be given intensive training ahead of next year's Africa Youth Games in Algiers and the World Youth Olympics in Buenos Aires, Argentina.