Home
Tags
Nnamani Johnson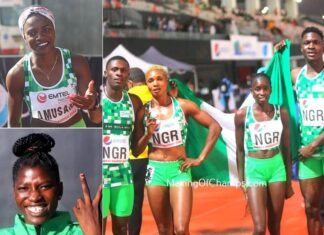 Team Nigeria registered its presence on the medals table on Day 2 of the 22nd African Senior Athletics Championships taking place in Mauritius, winning...
The Nigerian national anthem was heard at the World U20 Championships for the first time in 13 years when the U20 team won GOLD...
Despite curious scheduling by the World U20 Championships organizers, Nigeria's mixed  4x400m quartet progressed to Wednesday evening final after winning Heat 2 of their...