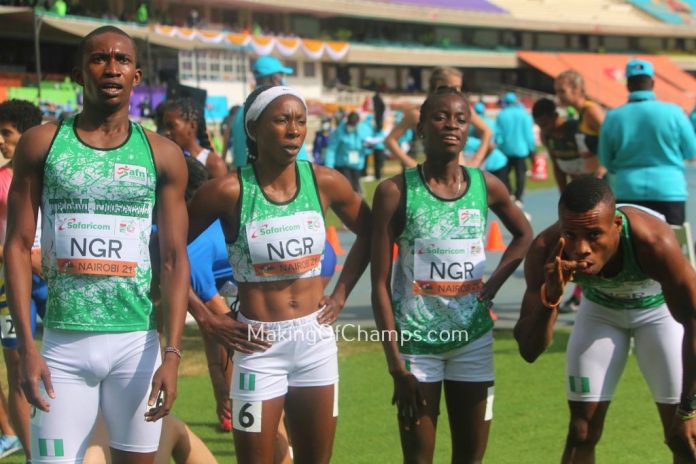 Despite curious scheduling by the World U20 Championships organizers, Nigeria's mixed  4x400m quartet progressed to Wednesday evening final after winning Heat 2 of their race in a Championship Record (CR) of 3:21.66.
The men and women's 400m Heats were placed in the morning session with the individual heats of the 400m coming up in less than two hours. Regardless, the quartet of Nnamani Johnson, Ella Onojuvwevwo, Opeyemi Oke, and Bamidele Ajayi ran out comfortable winners in their heat.
Italy U20 and South Africa U20 placed 2nd and 3rd respectively as they also qualified for the final.
Although they looked spent, they will regroup in the finals, with potentially Nse Imaobong and Dubem Amene joining them to try and claim Nigeria's first medal of the Championships.