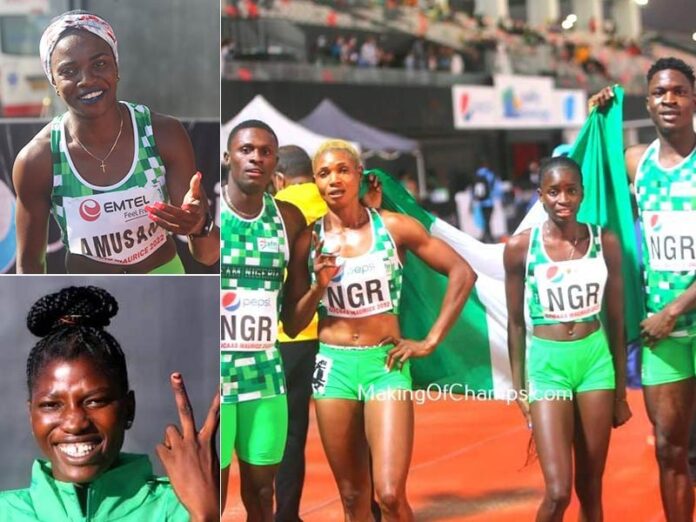 Team Nigeria registered its presence on the medals table on Day 2 of the 22nd African Senior Athletics Championships taking place in Mauritius, winning three medals in the 100m Hurdles, women's High Jump and Mixed 4x400m respectively.
Reigning Commonwealth Games Champion and African Record holder in the 100m Hurdles, Tobi Amusan won the country's first medal of the championship after overcoming the wet and windy conditions at the Cote d'Or National Sports Complex to secure victory in her event with a wind-aided time of 12.57s, her second consecutive title at the African Championships.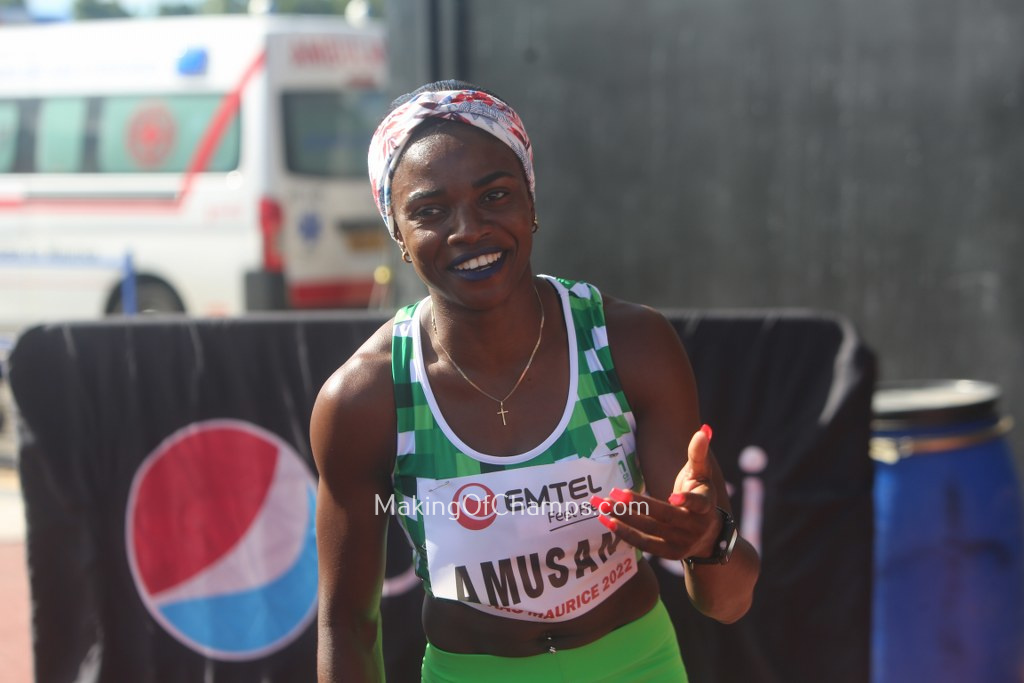 The 2021 Diamond League Trophy winner was however denied the chance of breaking Glory Alozie's 12.77s Championship Record set at the 1998 edition of the championship in Dakar, Senegal, by an excessive 4.0m/s tailwind, same way her winning time of 12.63s set in the heats was accompanied by a tailwind of +2.5m/s.
Following Amusan's GOLD-winning exploit, the quartet of Emmanuel Ojeli, Ella Onojuvwewo, Ayo Adeola and Patience Okon-George raced to a Season's Best (SB) of 3:22.38 to finish 2nd in the mixed 4x400m. Nigeria currently owns the African Record in the event after Ojeli, Okon-George, Samson Nathaniel and Imaobong Uko stormed to a time of 3:13.60 at the Tokyo Olympics.
Temitope Adeshina won the country's third medal of the day in the women's High Jump. Despite having just arrived Mauritius today, she went straight into action, eventually clinching Silver with a clearance of 1.79m.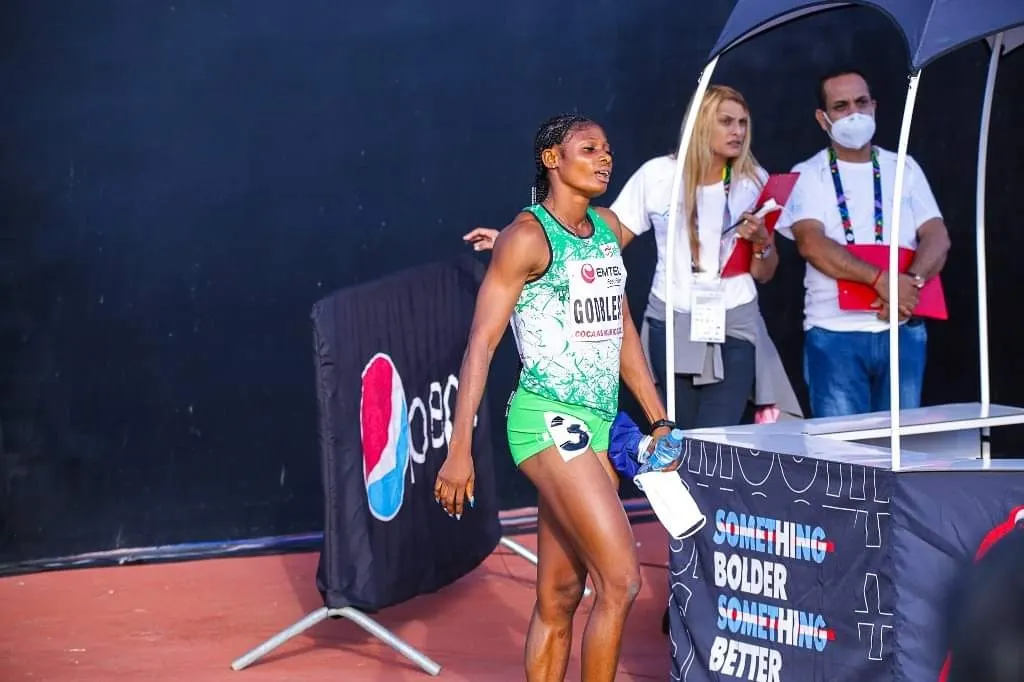 Tima Godbless and Raymond Ekevwo came close to winning medals for Nigeria in the 100m. Both finished 4th in their respective races. Godbless clocked 11.27s (+4.8m/s) while Ekevwo clocked 10.03s (+4.5m/s), missing out on medals in the keenly contested event.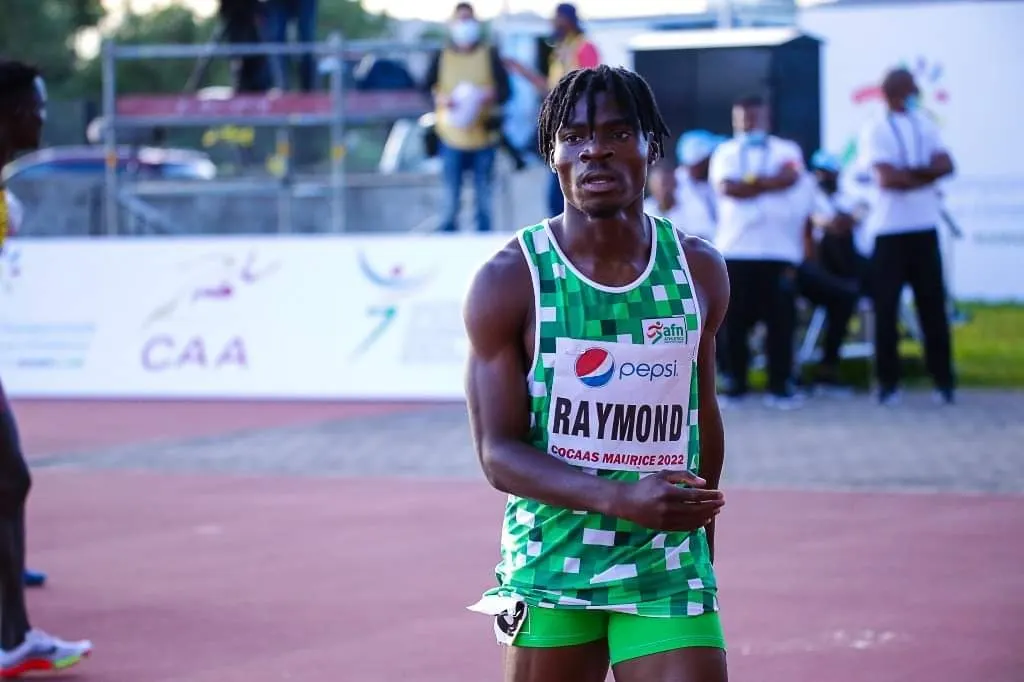 Also finishing in 4th place in her event was Kemi Petersen who amassed a total of 4970 points after two days of grueling competition in the Heptathlon. Asaba 2018 Silver medallist Abejoye Oyeniyi also missed out on a podium position after settling for 5th (13.82s) in the 110m Hurdles.
Patience Okon-George qualified for the women's 400m final after storming to victory in Semifinal 1 in a time of 53.24s. Teammate Praise Idamadudu was 4th in Semifinal 2 with a time of 54.44s which was not adequate to get her to the final.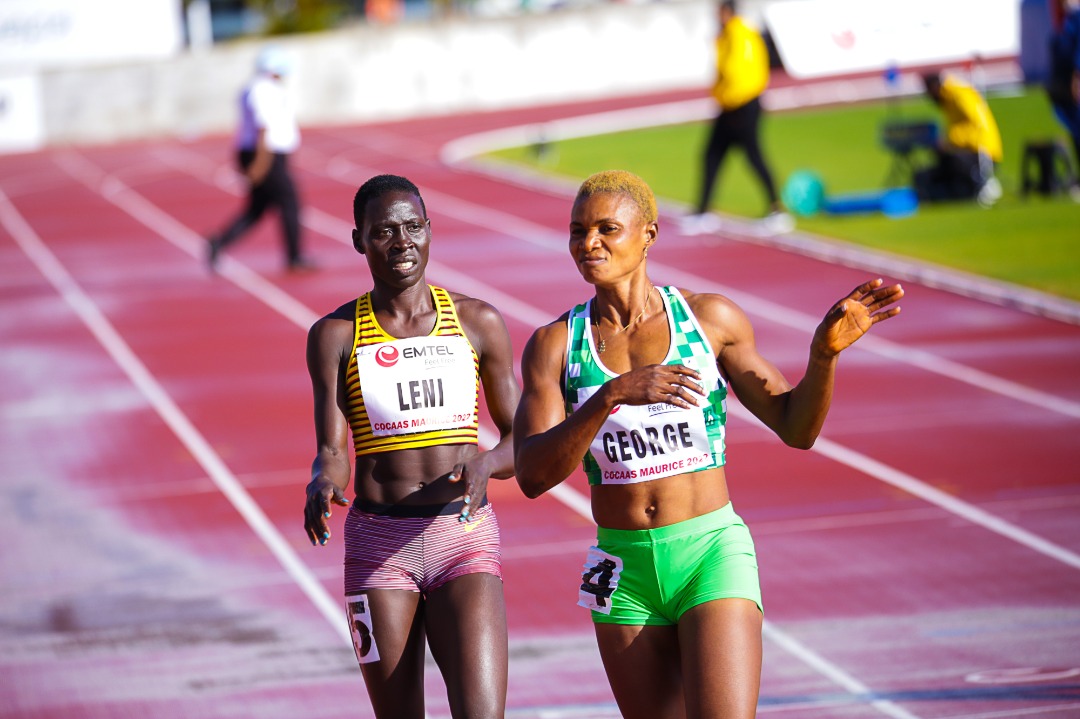 In the men's 400m, all three entrants in the event were unable to make it past the semis. Sikiru Adeyemi finished 4th in 48.22s as Samson Nathaniel settled for 5th (47.66s) in his own semifinal race. Johnson Nnamani placed 7th in Semifinal 3 with a time of 48.21s.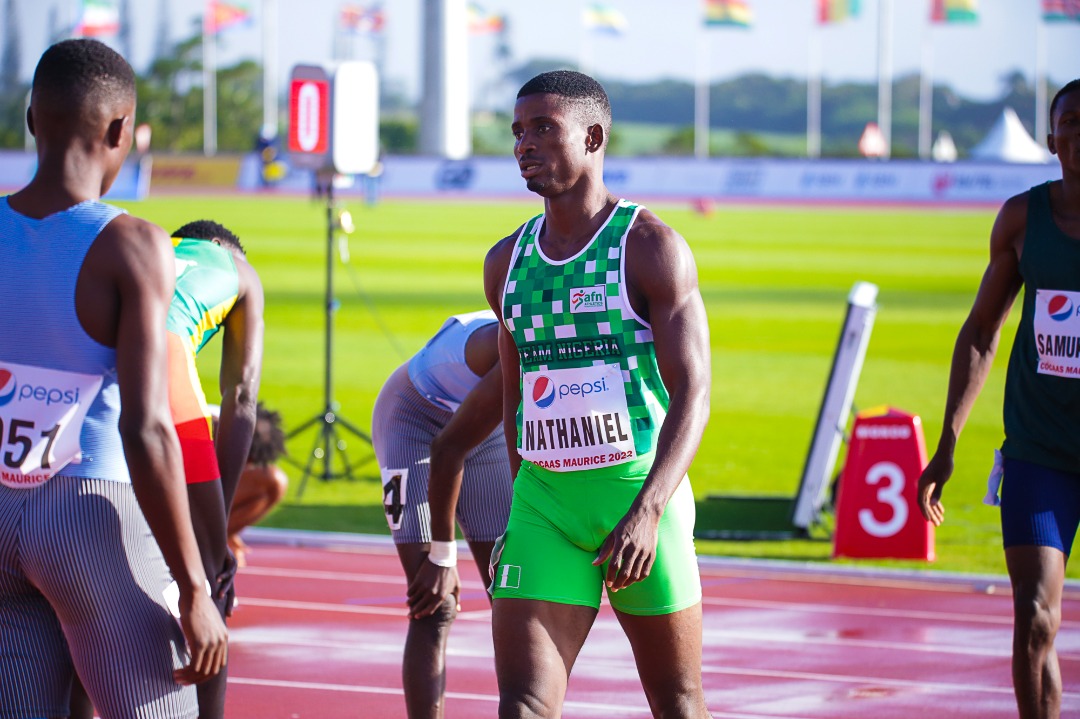 Nigeria advanced to the final of the men's 4x100m relay. The quartet of Ogho-Oghene Egwero, Nicholas Mabilo, Nicholas Fakorede and Ekevwo returned a time of 40.15s to place 3rd in their heat.
It was a similar scenario in the women's event as the team comprising Joy Abu, Balikis Yakubu, Praise Ofoku and Amusan placed 4th with 46.30s in their own heat and secure a berth in the final.