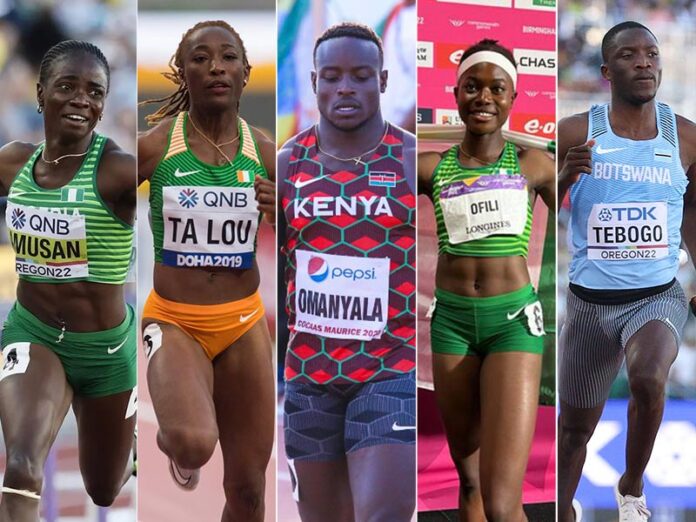 Welcome to Part 2 of the series on our Top 10 African Sprinters in 2022, featuring numbers 5 to 1. Here's Part 1 if you missed it. All the athletes who made this list have been consistent in their various events and enjoyed some form of breakthroughs in their careers this year. Want to know how they made the list? Let's dive in!
5. Letsile Tebogo
Letsile Tebogo is a history maker and a man of many firsts! He came into global reckoning after becoming the first athlete from Botswana to win 100m GOLD at any global competition, a feat he achieved at the 2021 World U20 Championships in Nairobi. He became only the second athlete from his country to win GOLD at the World U20 Champs, just after Nijel Amos. He also added a Silver medal to that, finishing 2nd in the 200m clocking 20.38s. The 19-year-old has since continued to rewrite the history books of his country and beyond.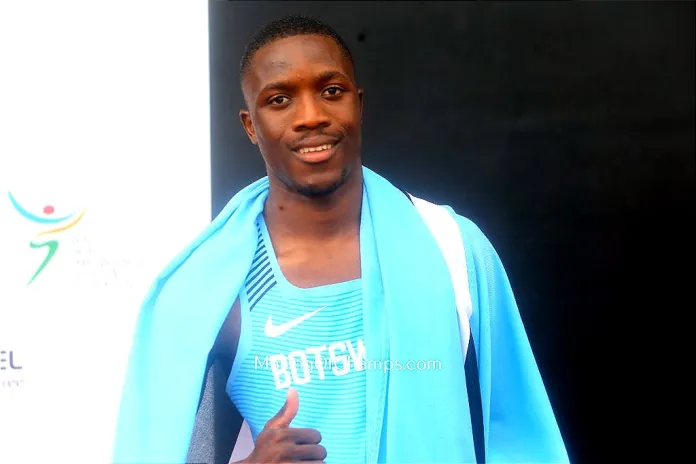 He opened his 2022 season in January by running a Personal Best (PB) of 46.09s in the 400m. A month later, in his first 100m of the year, Tebogo coasted to a new National Record of 10.08s at the BAA Athletics Series 4 in February, giving a signal of things to come.
On the 30th of April, Tebogo ran a stunning race at the Gaborone International Meet, breaking the 10s barrier for the first time to win the race ahead of South Africa's duo of Henricho Bruinjties and Benjamin Richardson. That would make him the first Batswana to break 10s in the 100m. The mark was to be a World U20 Record but was not ratified as there was 'no zero gun test performed for the timing equipment.' Nevertheless, the time remained valid.
Tebogo was unfazed, saying at the time, "The job is done, even though they cancelled my World Record, but I still have the 9 (sub 10)". He then made his first Diamond League bow at the Prefontaine Classics where he would go on to finish 5th in 10.12s against an elite field comprising of eventual winner, Trayvon Bromell and Fred Kerley.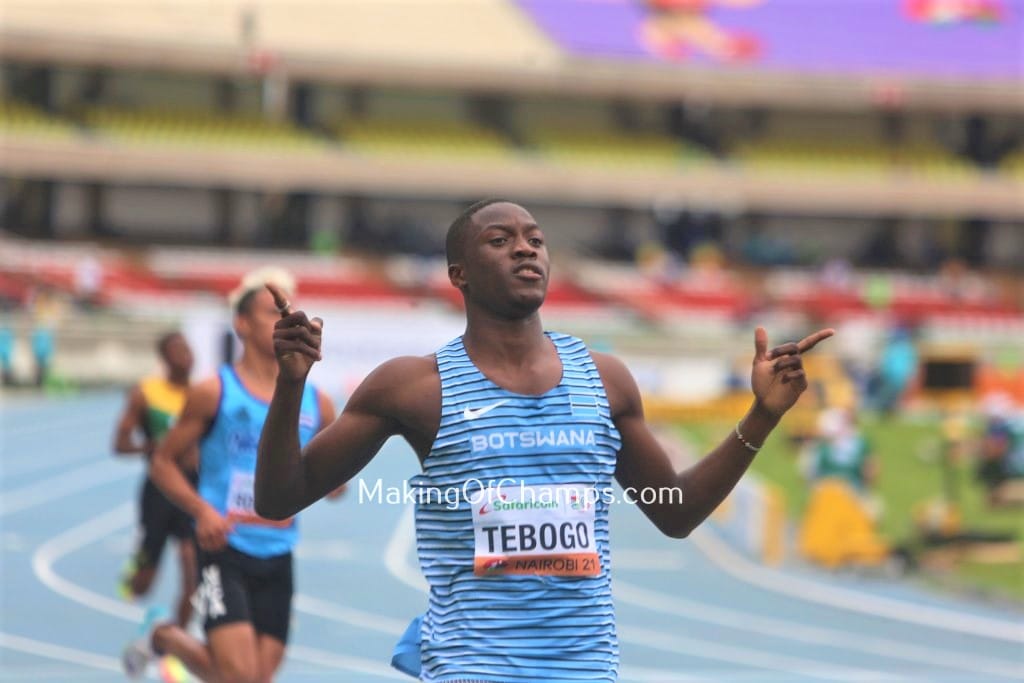 The 19-year-old decided to focus solely the 200m at his first outing at the African Championships and easily ran three rounds to win his maiden continental GOLD at senior level under very wet conditions, earning his victory in 20.26s (+3.0) ahead of Cameroon's Emmanuel Eseme . That win earned him qualification for the 200m at the World Championships in Oregon, although he opted to compete in just the 100m.
The biennial event was an eye-opener for the teenager. Drawn alongside former World Champion Yohan Blake and Africa's former fastest man Akani Simbine, Tebogo went all out to cross the line ahead of his more established opponents and was rewarded with a new PB and World U20 Record of 9.94s, breaking Trayvon Bromell's former record of 9.97s to become the second U20 athlete in history to run inside 10s in the 100m!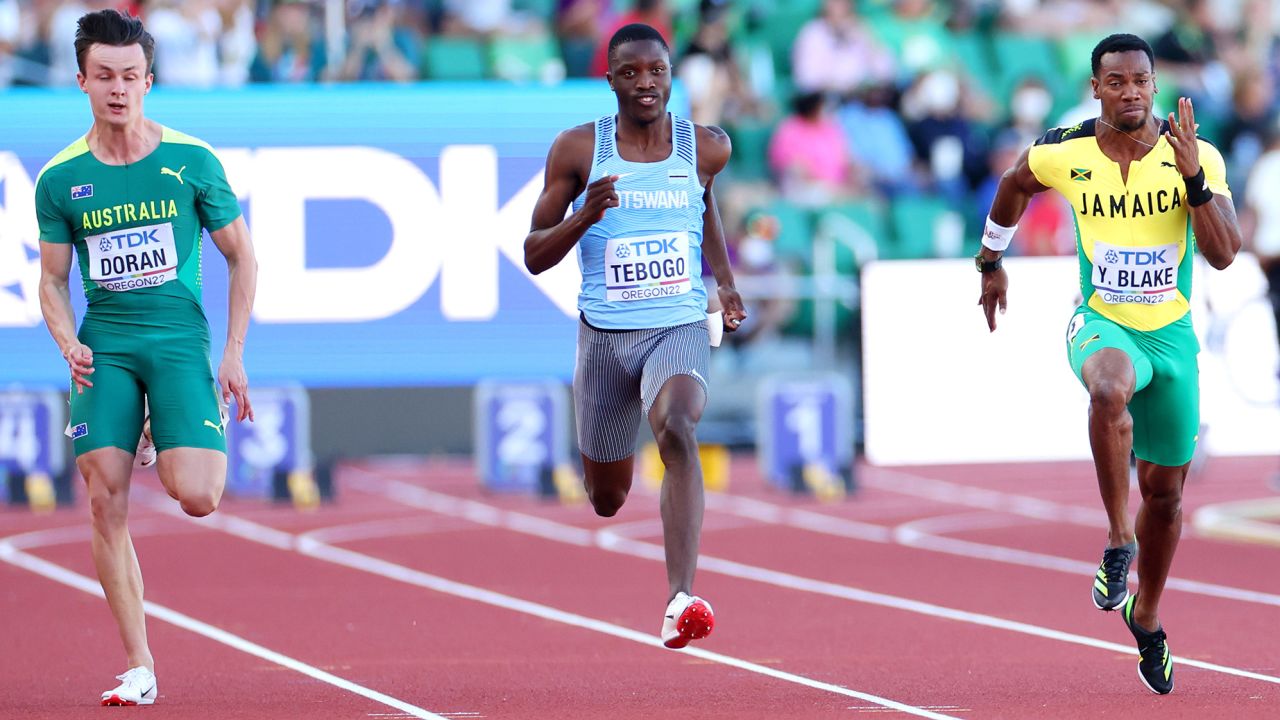 The semifinal was a baptism of fire for the youngster as he finished a distant 7th and did not advance to the final. Tebogo took things in his stride as he approached his 100m World U20 title defence in Cali. Just like in Nairobi, the sprinting sensation outclassed his rivals in all three rounds and maintained an unbeaten run to smash the Championship Record (CR) in the heats with a 10.00s clocking, before erasing his recently-set World U20 Record to establish a new record of 9.91s in the final!
What was particularly spectacular about his time was the fact that he started his celebrations early, showboating even before crossing the line, reminiscent of Usain Bolt's victory as he sped to a then World Record (WR) of 9.69s at the 2008 Beijing Olympics.
Tebogo would put his celebrations into perspective afterwards: "If somebody took it as disrespect, I'm really sorry", he said. "(It was so) everybody watching at home can enjoy the race – to remind them a little bit about what Usain Bolt did back in the day. He's my idol – the person I look up to", Tebogo said in his interview with World Athletics.
He turned his attention to the 200m and in his heat, raced to a Championship Record (CR) of 19.99s to secure the win. He would also win his semifinal race in 20.23s and was favoured to claim GOLD in the event. However, he had to contend with Israel's Blessing Akwasi Afrifah who was just as resolute to win the 200m crown. The pair sped side-by-side on the home straight and went on to set a new CR of 19.96s, which places them joint 3rd behind Bolt and Erriyon Knighton in the U20 all-time list. The mark is also an African U20 Record.
Tebogo is looking forward to making a name for himself as he approaches his first major season as a senior and wants his name to go down in history as one of the fastest men ever. He said to CNN, "The ultimate goal when I started Athletics was to be remembered, like how Usain Bolt is always remembered. Even if I'm the second fastest man in the world, it's still fine. As long as I'm in the top three of the world's fastest guys – that's what I'll be really happy for"."