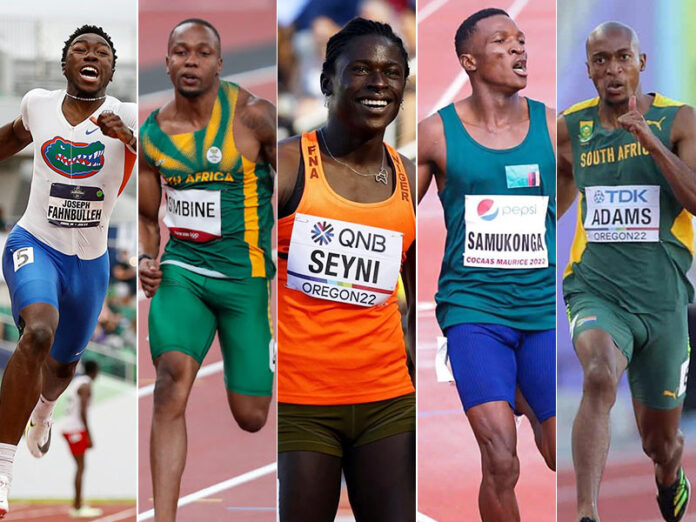 Each season, the best of African Athletics is usually on display at continental and global championships, with the sprints garnering a major part of the attention. In our two-part series featuring Africa's Top 10 sprinters in 2022, we start out with Part 1 featuring Numbers 10-6. Here we go!
10. Luxolo Adams
Not many realise that South Africa's Luxolo Adams is ranked No.1 on the African Toplist for the men's 200m in 2022 with his Personal Best of 19.82s set in Paris in June. Over the years, Adams, who is the Bronze medallist from the 2018 African Championships in Asaba, has found it quite a challenge competing severally in the course of a season because of a somewhat injury-plagued career.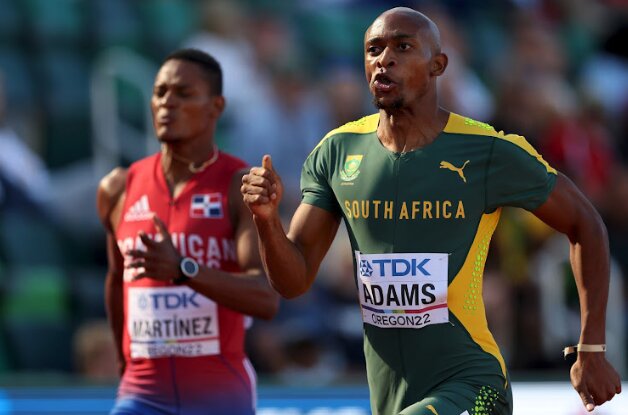 The 26-year-old who had only one competition to his name in 2021, had what was arguably his longest season in a long while, commencing his 2022 campaign in March with the 100m. His first 200m race was in April where he clocked a decent 20.28s to win the ASA Athletics Grand Prix. He finished 5th at the South African Championships in 21.41s but bounced back at the Meeting Internazionale Citta' di Lucca which he won in 20.45s.
Adams went on to compete at three Diamond League meetings, starting out with Rabat where he placed 2nd in 20.35s. This was followed by the Golden Gala in Rome where he once again settled for 2nd in 20.33s. Who was to know that he was only setting the stage for his biggest race yet?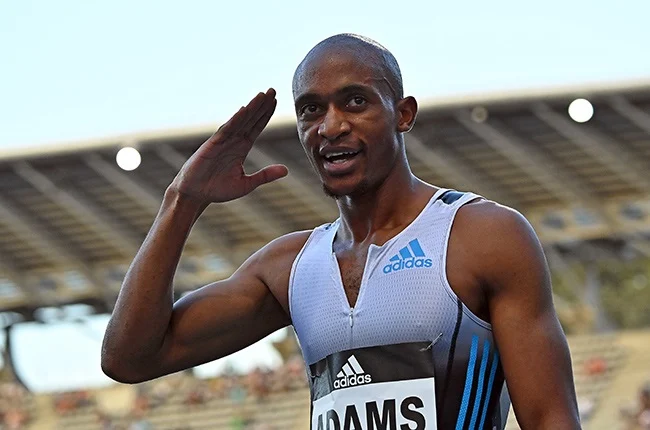 Nine days later, the 2018 National Champion stormed to his first Diamond League victory which he recorded in Paris, racing to the second fastest time ever by a South African, a Personal Best (PB) of 19.82s from Lane 8 to dominate a star-studded field that had the likes of Olympic Champion Andre De Grasse and Alexander Ogando. Adams' time ranks second to Clarence Munyai's South African Record of 19.69s, moving Wayde Van Niekerk to 3rd on the list (19.84s) and Anaso Jobodwana (19.87s) 4th, completing South Africa's elite list of sub-20s runners in the 200m.
This performance boosted his confidence in no small measure ahead of the World Championships in Oregon. He ran a good race in his heat to finish 2nd to Erriyon Knighton in 20.10s. Drawn in a tough semifinal heat which had Olympic Champion Noah Lyles, Kenny Bednarek and Jereem Richards, Adams finished 4th but subsequently made the final as the last non-automatic qualifier, making him the second African in the men's 200m final in Oregon along with Liberia's Joseph Fahnbulleh.
Unfortunately, Adams copped a groin injury and finished 8th in 20.47s, ruling him out of the Commonwealth Games and bringing his season to a premature end. That notwithstanding, the 26-year-old will be hoping to build on the positives of this season ahead of 2023.