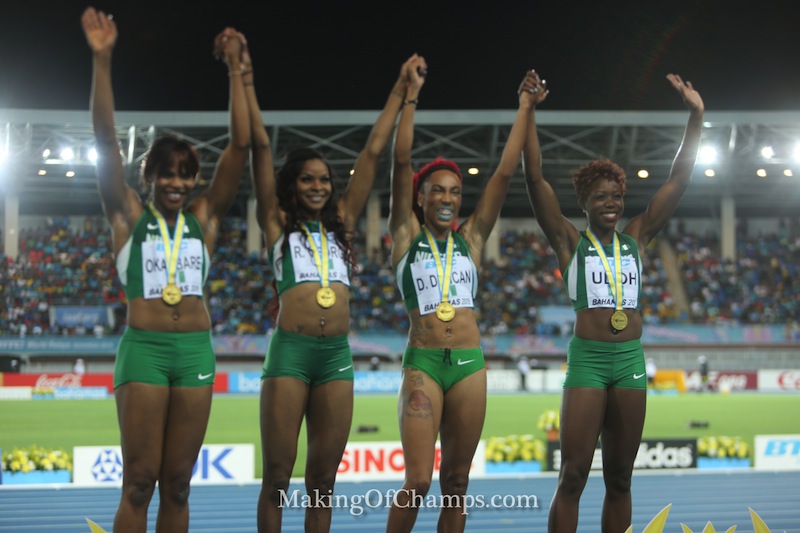 Making of Champions CEO, Bambo Akani believes that Nigeria has the human resources to challenge the likes of USA and Jamaica in Athletics, as there is an abundant pool of talent to make the country a dominant force in the sport.
He argued that Nigeria should even be ahead of Jamaica and the United States, if there were some self-will and seriousness to make it happen.
During his interview with Sarafina on the "Game On" programme aired on 99.3FM Nigeria Info, Akani believes that if there are many Nigerian athletes at the level of Blessing Okagbare, Nigeria wouldn't have to depend so much on her to win medals at major championships.
Here's the audio of the full interview: