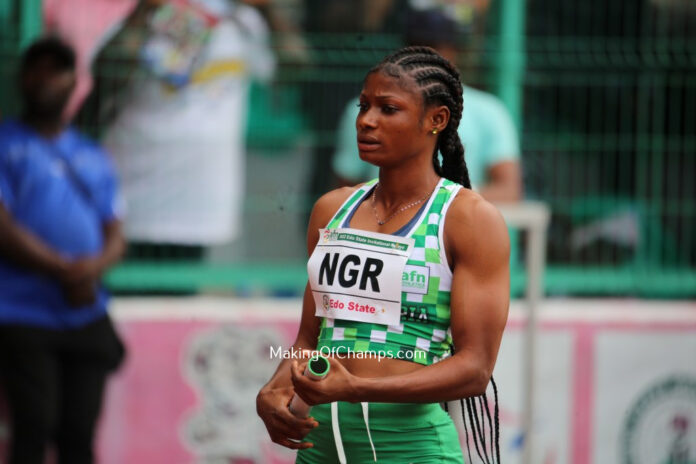 42 Nigerian athletes are set to represent the country at the African U-18 and U-20 Championships kicking off on April 29th in Ndola, Zambia. The first batch of the contingent left for Zambia today, with the next batch expected to take off on Thursday, April 27th.
The team comprising 23 U-18 athletes, and 19 U-20 athletes, are led by Nigeria U-20 100m record holder, Tima Godbless who finished 5th in the women's 100m final at last year's World U-20 Championships. She will be making her return to the track as she opens her season in the 100m and 200m.
Some of the other athletes on the team are Justina Eyakpoeyan, Sunday Israel, Kola Musa, Ajayi Kanyisola, Joy Usenbor, Deborah Oke, Faith Okwose, Princess Bright, Musa Francis, Olayinka Saibu, and Ebuka Monday amongst others.
AFN Technical Director, Samuel Onikeku says the federation has selected the best athletes that will do Nigeria proud in Ndola and follow in the footsteps of their predecessors who launched their way to stardom at the Championships.
Nigeria will be aspiring to better their performance from the last edition which was held in 2019 at Abidjan, where they finished third overall with 32 medals in total (13 Gold, 6 Silver, and 13 Bronze).