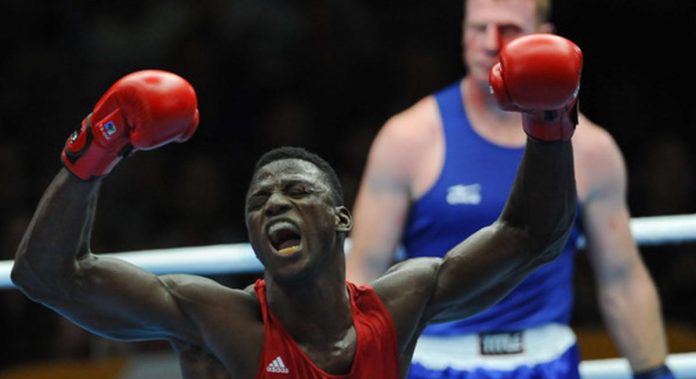 While many were expecting a fight that would go through the three rounds, Nigeria's Efe Ajagba needed just one round to knock out his Trinidad & Tobago opponent Nigel Paul in the Super Heavyweight 91kg category of Rio 2016 Olympics.
Ajagba is the only boxer representing Nigeria at the games, and the manner he defeated Paul, showed why he is highly rated and being tipped as a prospect for a medal in the event.
The 2015 African Games champion came out bouncing, pretty confident of his abilities and aimed his punches accurately to make maximum impact, and in less than a minute he sent Paul crashing. Of all the fights before his, nobody won by a knockout except the Nigerian, which stands him in a good position.
Ajagba who won Bronze at the 2014 Commonwealth Games in Glasgow, used his height very well against Paul and he mae sure he got the right connections he need with his punches.
Having drawn two byes in the preliminary stages, Ajagba by virtue of his win has now qualified for the quarterfinals, and will now hope to replicate his second round form and possibly make the semis which guarantees an automatic medal of any colour.