It will be remiss of us to examine the world's top 5 sprinting rivalries and top 6 African athletics rivalries that could spark up a frenzy this year and not draw such inference closer to home.
So in this episode, we will be looking at match-ups which could liven up events in Athletics this year. Let's gander and see Nigeria's mouthwatering Top 6 sprinting rivalries we have lined up.
Patience Okon George vs Regina George
In just a year, Patience Okon George has succeeded in dethroning Regina George as the best female quarter-miler, at least judging by 2015's result. Regina was the beacon from 2012 to 2013, winning back to back national titles that propelled her into reckoning.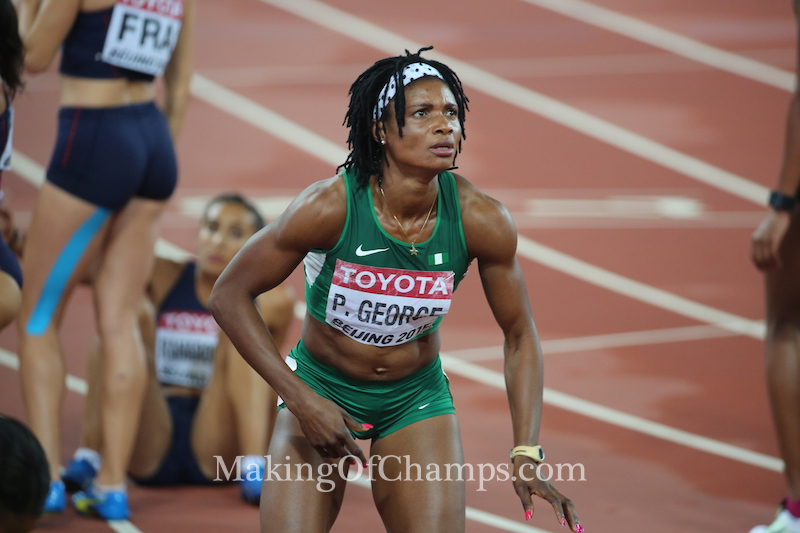 Folashade Abugan took the title in 2014 in 51.39s, and while she was away last year to become a parent, it became a two horse-race between Patience and Regina.
Patience prior to the 2015 National Championships had been gearing up in style, setting a PB of 50.76s, the fastest by a Nigerian female 400m runner since Falilat Ogunkoya who ran 50.50s at the 2001 World Championships. On the prospect of facing Regina, she told Making of Champions: "I strongly believe that I will win my race at the National Trials". She sure did, winning the 400m title in 51.31s closely followed by Regina in 51.65s.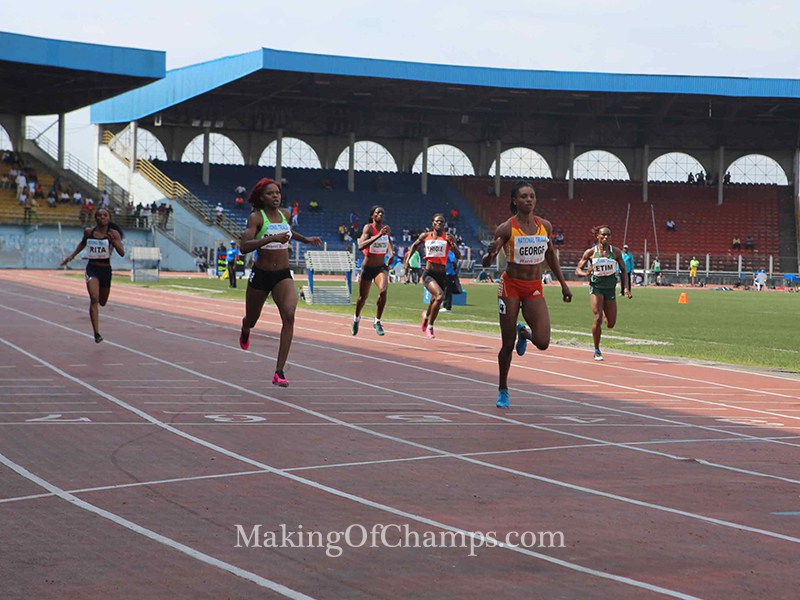 They were both at the World Championships in Beijing and combined to help Nigeria's 4x400m women's relay team qualify for the Rio 2016 Olympics clocking 3:23.27 after winning heat 1. They finished 5th in the final with a time of 3:25.11.
These two give their best for the national cause, and will team up where necessary; however athletes have a craving to be the best. This won't be different when both Patience and Regina flex muscles over who becomes Nigeria's best female 400m runner in 2016.
If these two think they have just themselves to contend with, they could be wrong as there will be more athletes vying for it. Former National and 2014 African champion, Abugan will be making a return this year. So will Omolara Omotosho who was injured for some part of last year, not forgetting Tosin Adeloye and Rita Ossai who were part of the quartet that won GOLD at the 2015 African Games. The 400m is surely open for who wants it most.