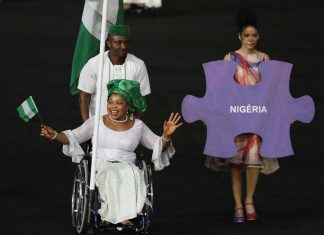 One year ago, Nigeria began her quest for medals at the 2016 Paralympic Games which was held from September 7th to 18th in Rio...
Team Nigeria certainly had a Day 5 to savour at the ongoing Rio 2016 Paralympic Games, raking in more laurels to move up to...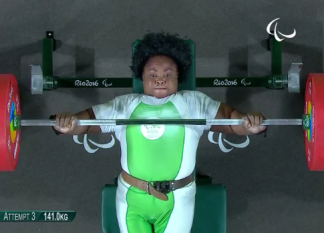 Bose Omolayo shattered her own World Record (WR) and set a new one of 138kg to win Nigeria's sixth GOLD medal at the ongoing...
Here's the full schedule of ALL Team Nigeria Athletes competing on DAY FIVE (September 12th) at the Rio 2016 Paralympic Games, Brazil. You can...