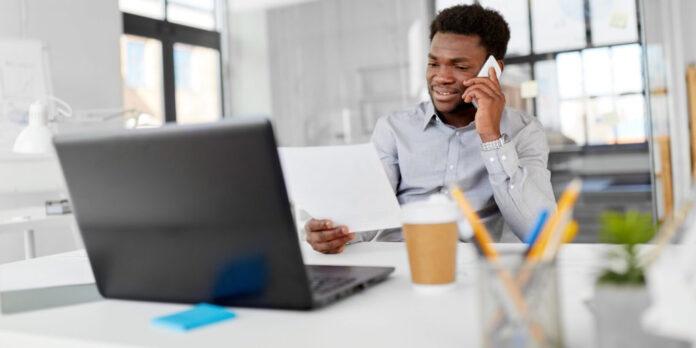 Operations Manager Job Description
MoC is seeking an Operations Manager to execute Making of Champions' strategic activities in Nigeria – this will include (1) overseeing the operations of MoC's existing myriad of Talent Search (School Athletics) and Elite Athletics Competitions, (2) expanding the scope of MoC's Elite Athlete Management activities in Athletics (Track & Field) and other sports, and (3) guiding the establishment of MoC Foundation to continue MoC's nation-building Athlete training, development and education activities.
The role requires a proactive, energetic candidate with prior experience executing projects of nationwide scale in Nigeria and managing large multidimensional teams. It's an opportunity to play a pivotal role in the current Athletics resurgence across Nigeria in the run up to the Paris 2024 Olympics and beyond.
Responsibilities
A) Overall Management of Making of Champions in Nigeria.
Strategic Planning & Execution: Leading the execution of high-quality strategy for Competition & Athlete Management for MoC Limited, and Athlete Development for MoC Foundation, implementing impactful plans for:
a) Secondary School & Elite Athletics Competitions that are relevant to local context across Nigeria and Africa respectively for maximum global impact.
b) Elite Athlete Management for Olympic & US Collegiate Athletes of Nigerian and other nationalities; Entry into other sports (e.g. football, basketball).
c) Youth Athletes combining Sports & Education in Nigeria, relevant to local Athletics context and reflecting MoC's global sports development priorities.
Staff Recruitment & Management: Oversee the implementation of recruitment, development and performance initiatives of MoC Sports Media & Management staff, with culture of innovation, effective talent management and consistent interaction with MoC's in-house teams, to ensure coordinated execution of all competitions and athlete initiatives.
iii. MoC Governance Functions: Ensure proper MoC registration and compliance with statuary regulations for sports organisations and NGOs in Nigeria, including oversight of all necessary legal, tax and accounting functions.
B) Competition Management
Development of MoC's two major brand assets in terms of competitions:
a) the 'MoC Athletics Challenge' series of Competitions such as MoC Grand Prix, MoC Relays & MoC Invitational, as a new "premier African Athletics League" for the continent's Elite Athletes.
b) the Top Sprinter Reality Show and other talent search vehicles such as MoC School Athletics Championships to help revive and reignite Secondary School Athletics across Nigeria.
Management of all aspects of running MoC Competitions in Nigeria, including:
a) Inauguration of meet committees (e.g. local organizing committee) for effective planning and execution of all aspects of competitions, including athlete registration, scheduling, technical officiating, medical, stakeholder accreditation, venue and sponsor management, etc.
b) Securing meet venues, and for Elite Athletics Competitions, obtaining meet sanctions and appropriate official ratification of results by relevant sports governing bodies (e.g. Athletics Federation of Nigeria) for global recognition by World Athletics.
c) Event promotion supported by MoC multi-media production (journalism, photography & videography) of event and leveraged by partnerships with nationwide media platforms across TV, Radio, Print and Online.
C) Elite Athlete Management
Growth of MoC's Athlete Management expertise for Olympic and US Collegiate Athletes of Nigerian and other nationalities:
a) Sponsorship prospecting and management, brand management & PR, global and local competition planning for current and aspiring Olympians.
b) Develop working relationships with Nigerian and other African Athletes on the US Collegiate circuit who are now permitted to explore marketing and management of their name, image, and likeness (NIL) rights. Expand MoC's Athlete management across all Sports.
Expansion of MoC's Sports Management services across other sports of high importance, impact and profitability in Nigeria, including but not limited to football, basketball, tennis, table tennis, etc.
D) MoC Foundation (Youth Athlete & Programme Management, MoC Media)
MoC Track Club:
a) Execute identification & recruitment initiatives across Nigeria to join Residential Track Club in Lagos, implementing strategies such as MoC Athletics Trials and nationwide scouting at other events to discover the best Secondary School Athletes across Nigeria for relocation to Lagos
b) Support MoC Track Club Management Team comprising Head & Assistant Coaches, Athlete Performance Managers, Physios, Nutritionist, etc in operational activities including training and retention of Athletes
c) Monitor and document both the Athletic and Academic progress of all MoC Athletes, liaising with their Coaches and Athlete Performance Managers where necessary
d) Monitor and assess the quality of Education provided to MoC Athletes and coordinate their preparation for University Entrance exams such as WAEC & JAMB for admission to tertiary education at home and abroad
e) Implementation of the MoC Student-Athlete Scholarship supported by Corporate Sponsors as the major funding pipeline for the financial support of MoC Track Club's Student–Athletes
f) Develop the concept of the MoC Athletics Academy to cater in-house to the educational and mentorship needs of MoC Athletes seeking University admission at home and abroad
MoC After School Athletics Programme (A.S.A.P.):
a) Execute the operational strategy of MoC's A.S.A.P. – a paid programme in which parents can enrol their kids – from 1 school in Lekki currently, to several across Lagos, including marketing/selling programme to target schools, location prospecting, and hiring & management of necessary coaches.
iii. MoC Media
a) Support relevant teams in the development and implementation of communications and publicity strategies for MoC Athletes and Programmes (via MoC and other nationwide media channels, across TV, Radio, Print and Online)
b) Support MoC's multimedia team of sports journalists, photographers, and videographers to create the content required to execute outlined media strategies to promote MoC Foundation through its various initiatives
Requirements
A bachelor's or master's degree in any discipline
Minimum of 5-7 years' work experience, including at least 2-3 years leading teams in the execution of large projects, on a nationwide scale.
Experience working in sports, media or entertainment industries and/or a demonstrated passion or interest in Sports Event Management would be an advantage.
Experience in international development roles or prior experience in running non-profit organisations in Nigeria would also be beneficial.
Prior Experience and interest in Athletics (Track & Field) beneficial but not required
Working knowledge of Microsoft Office, especially Word, Excel & PowerPoint
Exceptional communication abilities – excellent oral, written, and interpersonal skills.
Proven track record of strong management and leadership skills in such areas as: fostering teamwork, developing, and motivating others, managing change, conflict resolution, initiative, and flexibility
Demonstrated high-level interpersonal and cross-cultural skills, including the ability to build collaborative relationships internally and externally with sensitivity to cultural, ethnic, social, and political issues; Coalition building capabilities, external networking, and experience in developing strategic partnerships.
Strong problem-solving skills using analytical, conceptual, strategic, and forward-thinking approaches to achieve an effective resolution.
Application & Deadline
Send your CV and Cover Letter to [email protected], with "MoC Operations Manager" as the email subject. The application deadline is Friday 18th August 2023. Only shortlisted candidates would be contacted.