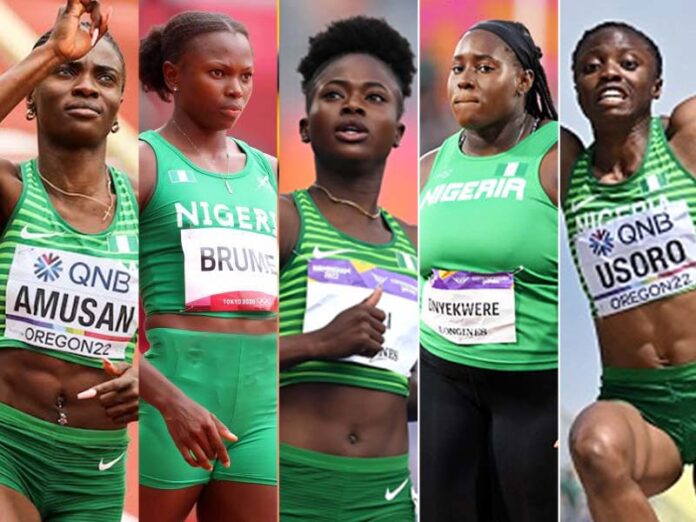 Nigerian females athletes have had a remarkable season in Athletics, putting up good performances that have helped to promote the sport. So who are those who made the cut in the final part of of our Top 10 Female athletes in 2022? If you missed the first part, you can read about it here.
  5. Ruth Usoro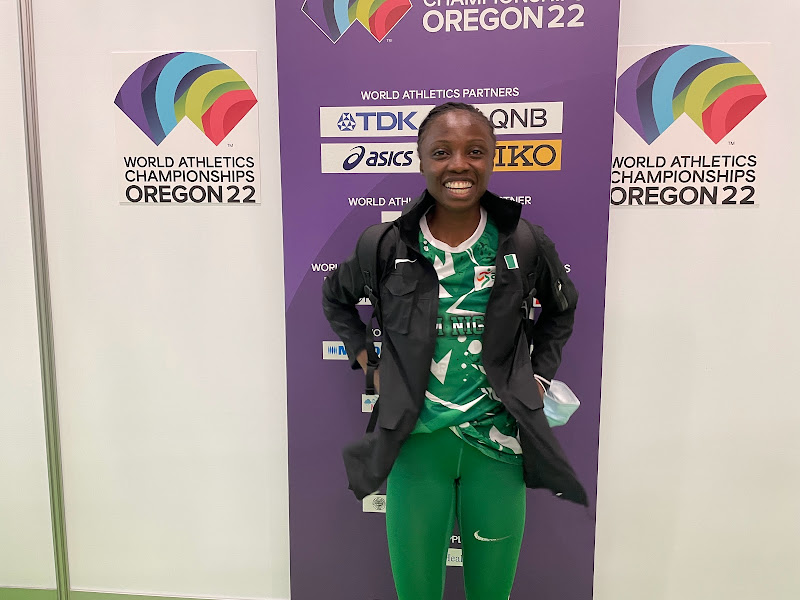 You won't find many athletes as supportive of their National teammates as Ruth Usoro is of her Nigerian peers. She doesn't pretend to support others while they are winning, she naturally exudes it and you can feel it.
Competing at her first ever World Championships for Nigeria, Usoro spent her post event interview, eulogizing her two national teammates (Tobi Amusan and Ese Brume) who had made history for the country winning two important medals in Eugene.
"God is in my neighbourhood" Usoro famously said after she had finished competing in the women's Long Jump. Whilst she was evidently happy that Brume got the Silver medal and Amusan GOLD in the 100m Hurdles, it was a pointer to her that good things are coming her way.
This season, Usoro became only the second female athlete to represent Nigeria at three major championships: World Indoor Championships in Belgrade, World Championships in Eugene, and the Commonwealth Games. Interestingly, it was just at one of these three championships that she did not compete in two events, having met the qualification marks for both the Long Jump and Triple Jump.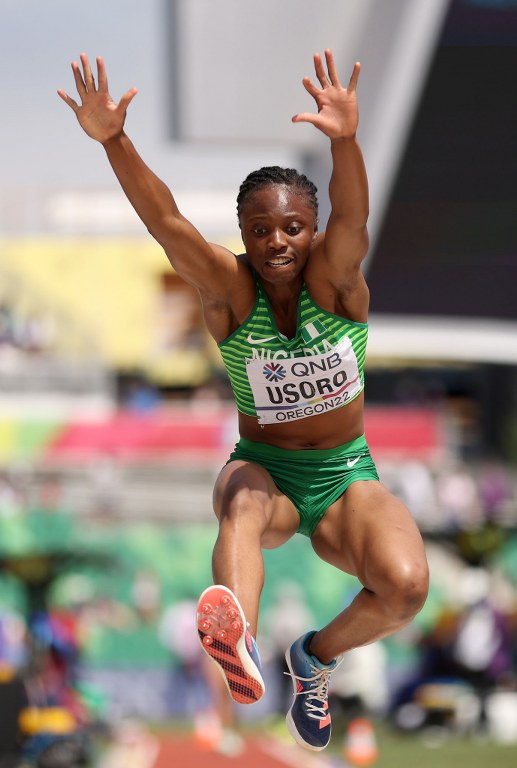 Usoro was the only Nigerian field athlete who won a medal at this year's NCAA Championships, and it was in the manner she did that was very impressive. Saving her best for her last attempt in the Triple Jump, she leapt to a then Season's Best (SB) of 13.95m, upgrading what would have been a 4th place finish with a Silver medal for Texas Tech.
That was the perfect preparation for the National Championships, and whilst she is the National Record holder in this event, it was surprising she was yet to win the National title before this season. Usoro improved on her SB and for the first time in 2022, she went over 14m, jumping 14.11m to win her first ever National title.
Winning a Long Jump Bronze medal in 2016 has a special place in her heart, but this first National title was also very significant. She had worked hard to reach this zenith, and in the last two years has proven that she could be a worthy successor to Brume.
At her first Commonwealth Games, she made the finals in the two events she entered for, finishing 5th and 6th with 6.56m and 14.02m in the Long and Triple jumps respectively. At the World Championships, she also made the finals of both events.
The universe was in favour of Ruth Usoro, who needed a big leap on her final attempt if she was to advance to the final of women's Long Jump. Usoro jumped 6.69m (+4.7) and qualified for the final, joining Ese Brume and giving 🇳🇬🇳🇬 two representations in this event on Sunday pic.twitter.com/eidtxOkqA8

— Making of Champions (@MakingOfChamps) July 23, 2022
Getting on the podium at major championships may not have clicked yet for Usoro, but it could only be a matter of time before the sun shines on her. While she may be cheering for others at the moment, there will be others to celebrate with her too when her time comes.