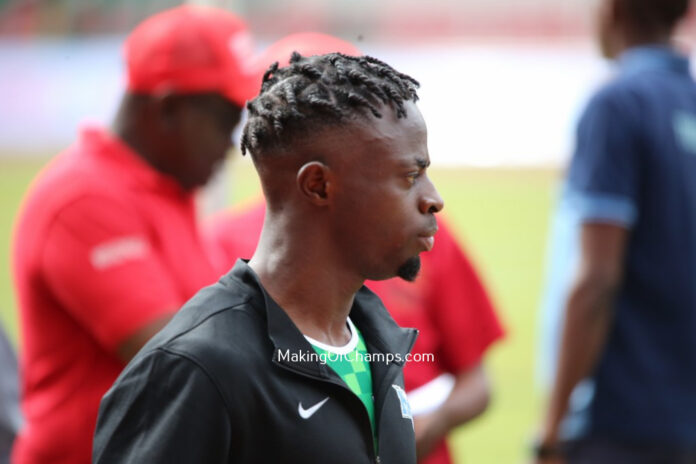 2021 National Sports Festival (NSF) men's 200m Champion Alaba Akintola was a class apart from the rest of the field at the Nigerian World Championships/Commonwealth Games Trials held at the Samuel Ogbemudia Stadium in Benin which incidentally, was the same venue of his NSF triumph.
The Middle Tennessee State University (MTSU) freshman had clocked the fastest time of 20.96s in the heats earlier that day. Thereafter, he ran two 4x100m races and still powered past the field to win the men's 200m title in a time of 20.51s. James Dadzie won Silver with 21.07s while Musibau Adebisi claimed Bronze in a time of 21.20s.
The women's event was won by Adetutu Aladeoye who crossed the line in 24.39s to finish ahead of Ada Bright (24.52s) and Rejoice Sule (24.72s).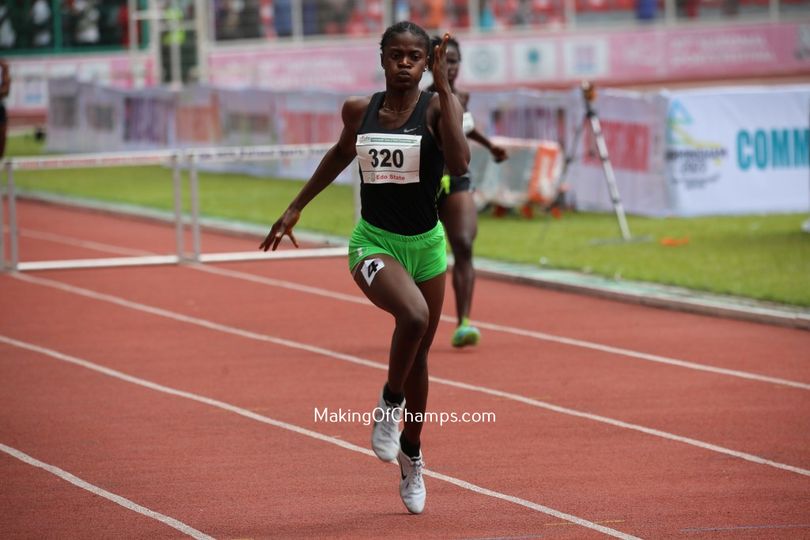 Meanwhile Sarah Ochigbo emerged the new women's 400m Hurdles champion. The NSF Bronze medallist stayed with former champion Abasiono Akpan all through the race and took the lead after the latter slipped after the 8th barrier to win in a new Personal Best (PB) of 58.35s, erasing her former PB of 58.91s also set at the Samuel Ogbemudia Stadium last year. Feyishara Edun was 2nd in 60.74s as Temitope won Bronze in 60.88s.
Ghana's Baba Mammadou won the men's event after returning a time of 51.91s as Gbenga Bakre and Sodiq Adebisi followed in 2nd and 3rd respectively.