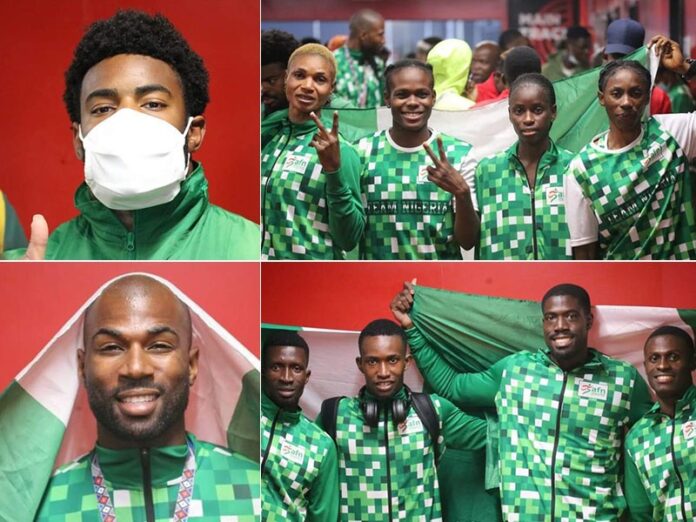 It was a day to remember for Team Nigeria as the country recorded its biggest medal haul in a day since the African Championships in Mauritius started, carting away four  medals – one GOLD, one Silver and two Bronze medals on the final day, thereby amassing a total of 11 medals at the competition, consisting of five GOLD, three Silver and three Bronze medals.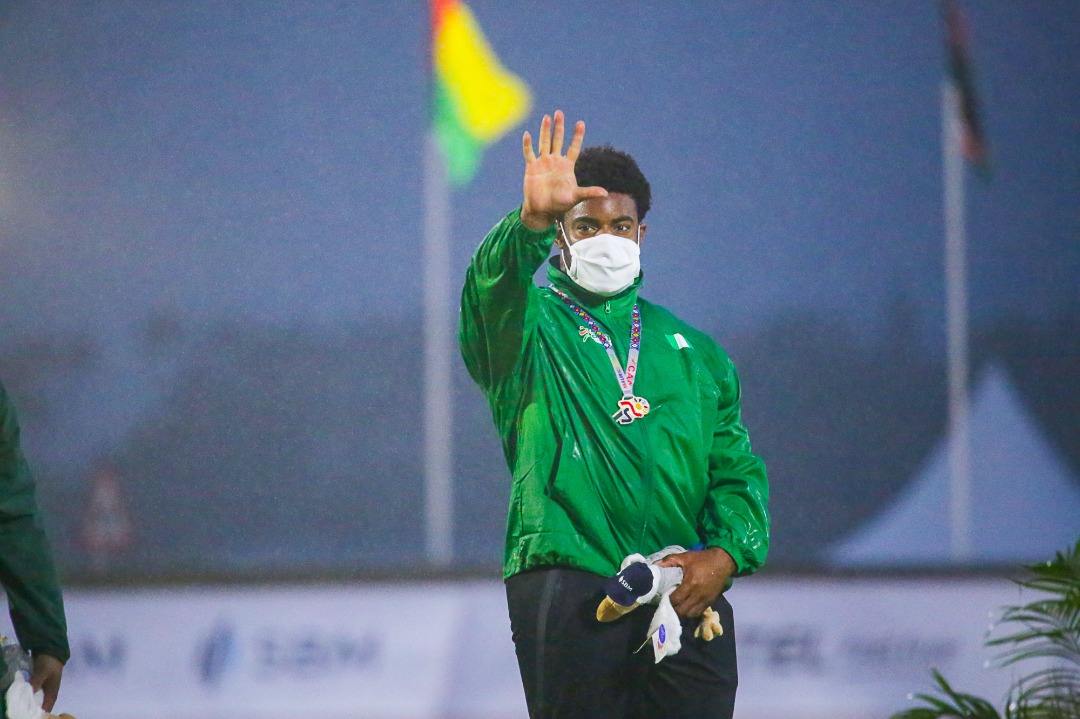 Nigerian Record holder in the men's Shot put Chukwuebuka Enekwechi set the pace on Day 5 by defending his African Championships title in style, erasing his previous Championship Record (CR) of 21.08m set at Asaba 2018 and replacing it with a Season's Best (SB) and new record of 21.20m to win Nigeria's fifth GOLD medal of the competition.
Enekwechi opened his account with an effort of 20.21m, following it up with a throw of 20.11m. He went further with marks of 20.29m and 20.46m respectively, and then produced his winning distance of 21.20m on his fifth attempt.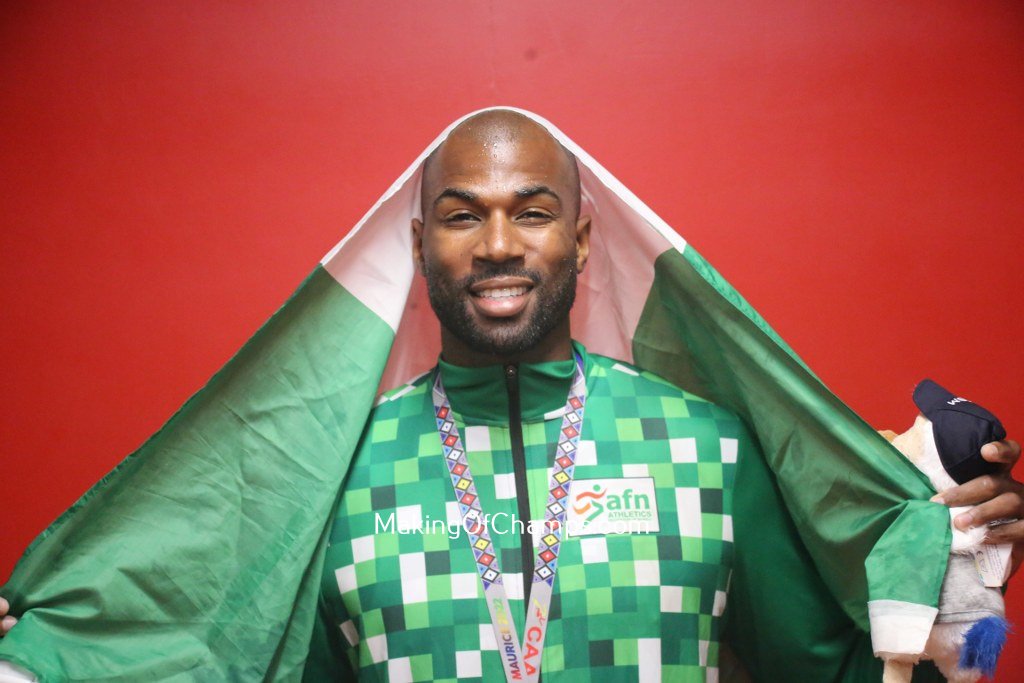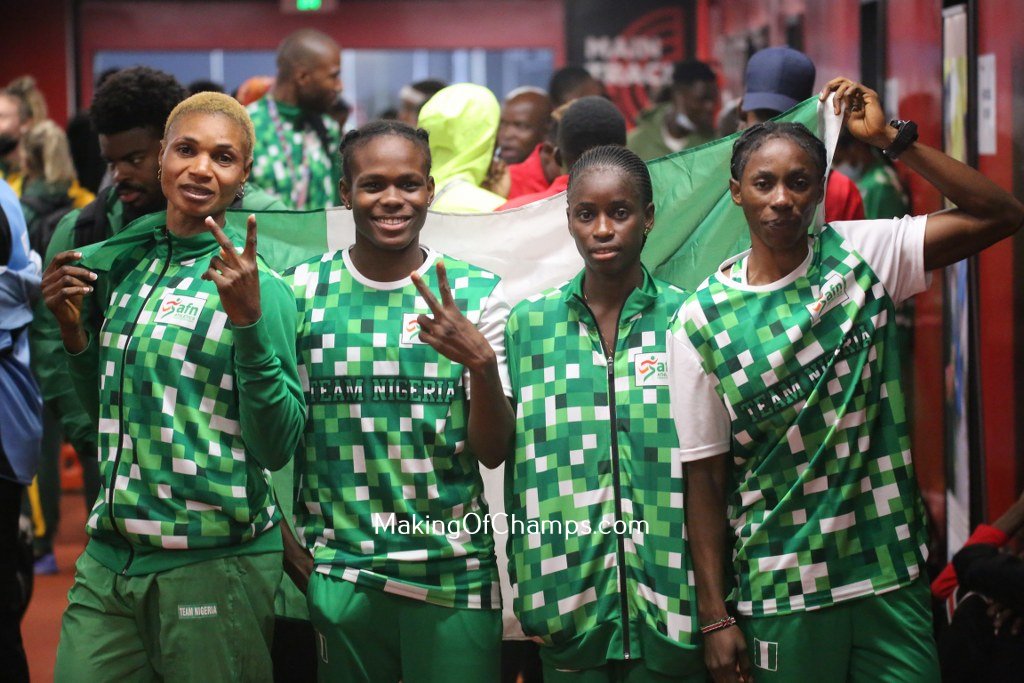 The quartet of Deborah Oke, Queen Usunobun, Ella Onojuvwewo and Patience Okon-George put up a spirited performance to win Bronze in a time of 3.36.24. In the men's event, Johnson Nnamani, Chidi Okezie, Adeyemi Sikiru and Emmanuel Ojeli got round the baton to also win Bronze in the men's category, finishing ahead of Kenya with their time of 3:07.05.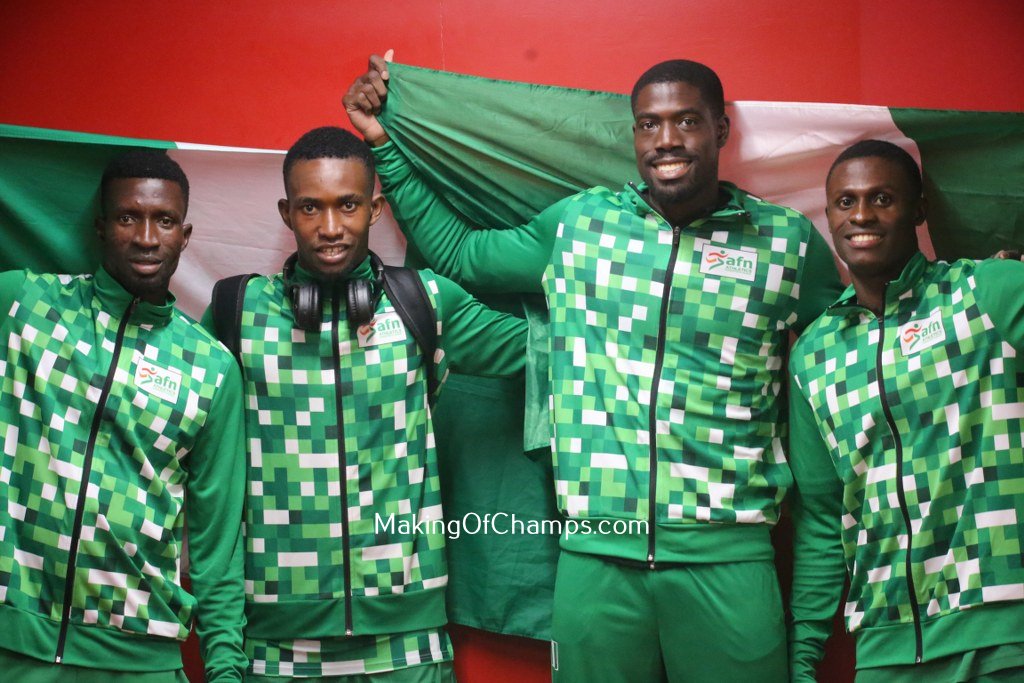 Other finalists of the day were Okezie in the men's 200m and Joy Abu in the women's 400m Hurdles. Okezie narrowly missed out on a medal in 4th place (21.02s) while Abu clocked 1:00.84 to finish eighth.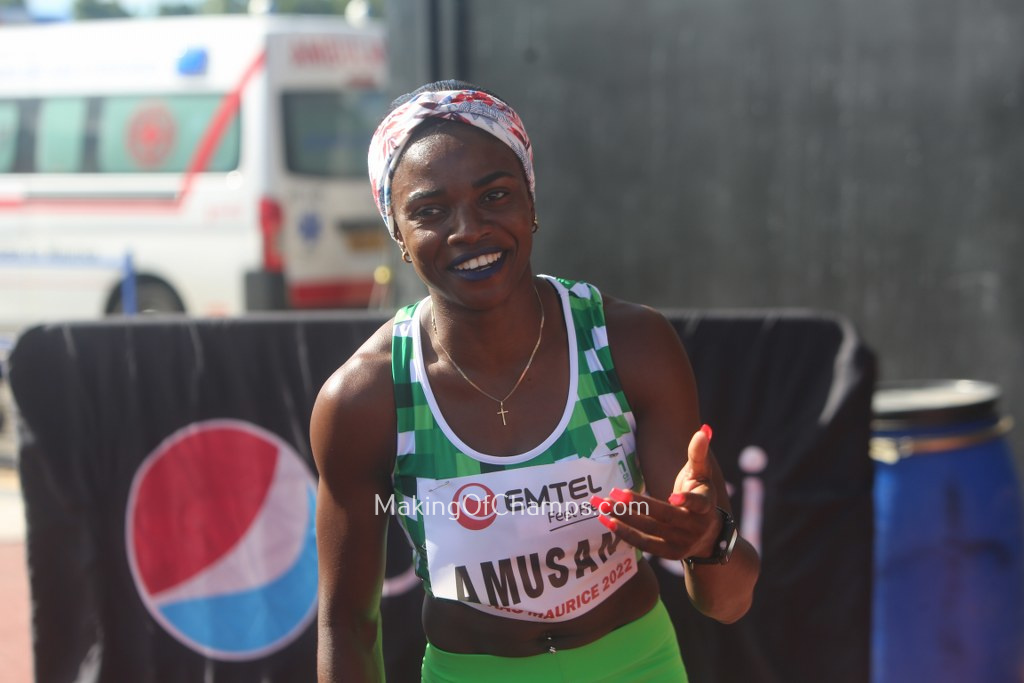 African Record holder in the women's 100m Hurdles, Tobi Amusan
won Nigeria's very first medal of the competition
as she overcame the wet and windy conditions at the Cote d'Or National Sports Complex to win GOLD with a wind-aided time of 12.57s on Day 2.
Two more medals were won on the same day
as the quartet of Ojeli, Onojuvwewo, Ayo Adeola and Okon-George raced to a Season's Best (SB) of 3:22.38 to win Silver, while Temitope Adeshina also won Silver in the women's High Jump.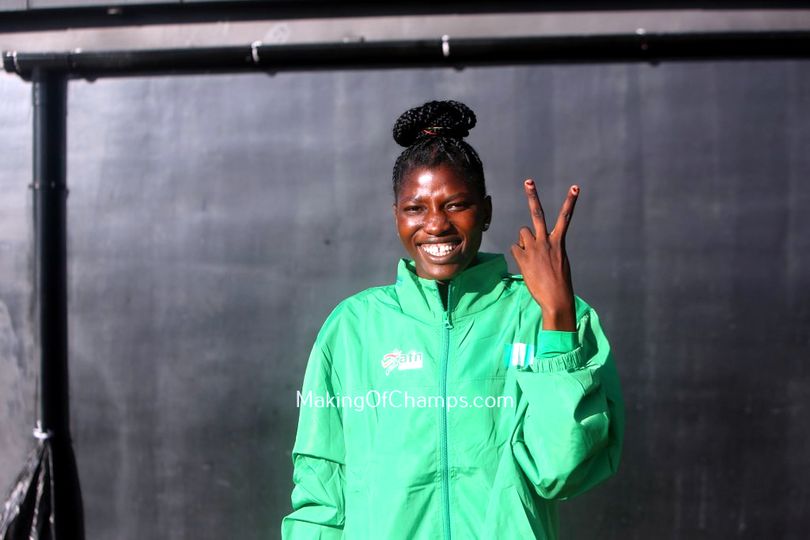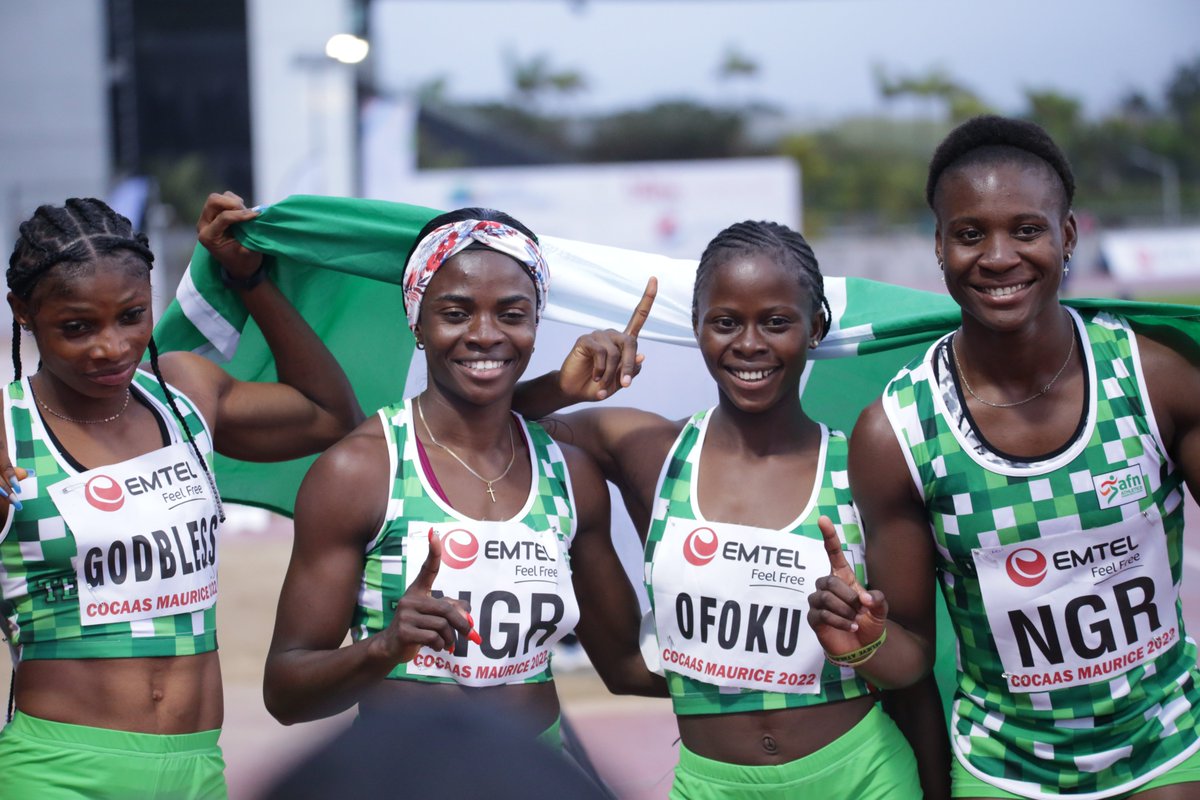 Meanwhile, National Record (NR) holder in the women's Discus
Chioma Onyekwere also claimed another GOLD medal on the day
as she successfully defended her African Championships title from Asaba 2018. She claimed victory with a throw of 58.19m, inspiring teammate Obiageri Amechi to Bronze with a distance of 54.15m.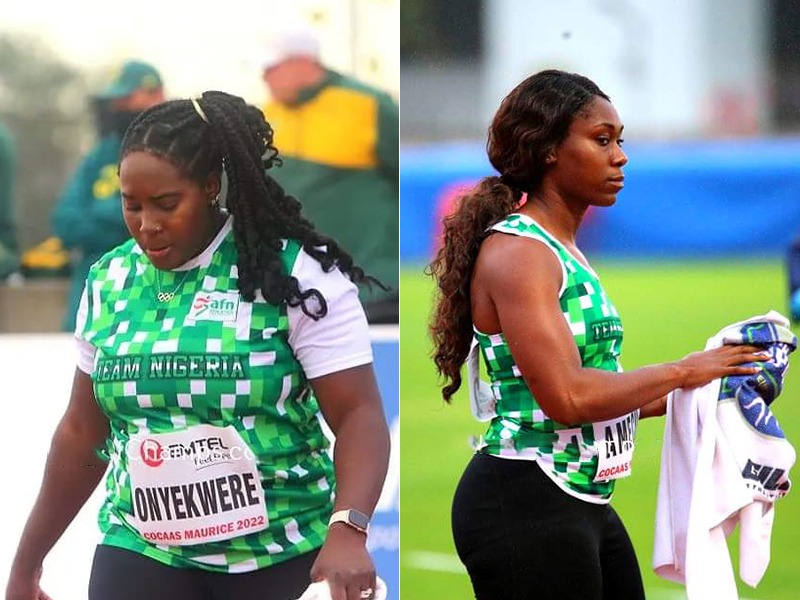 Sade Olatoye was Nigeria's sole medallist on Day 4.
She dominated the women's Hammer throw with 63.67m
on her debut appearance at the African Championships.
Nigeria retained its position from Asaba 2018, finishing third behind Kenya (23 medals: 10 GOLD, five Silver & eight Bronze) and South Africa (36 medals: 9 GOLD, 13 Silver and 14 Bronze).