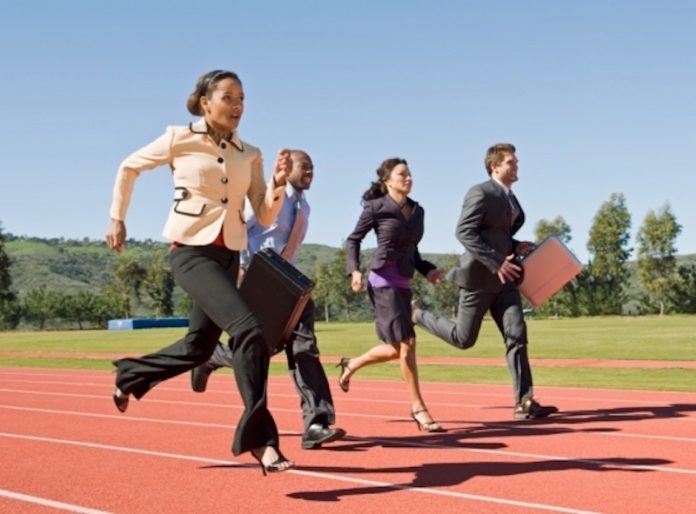 Making of Champions Ltd is Nigeria's leading Sports Media & Management Company whose mission it is to ignite a revival in Athletics in Nigeria, a sport that has brought Nigeria 13 of the 25 Olympic Medals our great Nation has won in history.
MoC has become a beacon of hope in Nigerian Athletics. We have impacted Track & Field in Nigeria and since launching MoC Track Club in 2016, our Athletes have won 34 National & 18 International Medals. Many of them who have become National & African Champions & Medallists are on the verge of appearing at their first ever Olympic Games!
Since 2013, Making of Champions' Media team has done plenty of work to promote the sport of Athletics in Nigeria. Indeed, thanks to the photos, videos & stories published by MoC Media in the past 7 years, Nigerians all over the world have been able to follow the news from our National Teams at several Olympic & Paralympic Games, World Championships, Commonwealth Games & many other international competitions.
MoC is looking to add a Graphics Designer to our corporate partnerships team and our media team comprising of sports writers, photographers, and social media strategists, who travel across Nigeria and the world to promote Nigerian Athletics globally. To be successful in this position, you'll be a self-starter, capable of delivering brilliant creative ideas, and show amazing attention to detail.
Job Description/Responsibilities
Create designs and amazing visuals using Adobe Creative Cloud (Indesign, Photoshop, Illustrator, Premiere Pro, After Effect) and CorelDraw application
Responsible for creative design process from concept to completion, including but not limited to, new business proposals, digital advertising, social media, print media, landing pages, website, logos and other promotional/marketing materials
Work collaboratively with the media and corporate partnerships teams in designing, creating and managing all graphic files or folders for indexing, storage and use across all channels
Bring our stories to life using illustrations, animations, motion graphics or infographics to create engaging contents
Basic video editing & photography, shooting and editing race and interview videos and images at Competitions across Nigeria, to provide support to MoC's Videographer, Photographer and Sportswriters as they cover live sports in Nigeria and globally
Publishing of graphics and video content across MoC Social Media Platforms (Website, YouTube, Facebook, Instagram, Twitter, etc)
Ensure brand consistency in copy through tone, voice in accordance with brand guidelines and continuously discover and implement new editing technologies and industry's best practices to maximize efficiency
Report to CEO or Corporate Partnerships Manager and based in Lagos full-time. This role might require some domestic & eventually international travel!
Requirements
Bachelor's degree in Design, Fine Arts or related field is a plus
At least 2–3 years' experience and proficiency in using desktop publishing tools, including Photoshop, InDesign Quark, and Illustrator
A strong eye for visual composition, demonstrable visual design skills with a strong portfolio and ability to effectively communicate information and ideas in written, audio and video format.
Able to give and receive constructive criticism, effective time management skills to meet tight deadlines, and strong records maintenance and content archiving skills
Understanding of marketing, production, website design, corporate identity, product packaging, advertisements, and multimedia design and experience with computer-aided graphics design are advantages
Deep knowledge of Nigerian Athletics and strong interest in World Athletics and other Sports, good video editing & photography skills and strong expertise with Social Media publishing tools (YouTube, Facebook, Twitter, Instagram, etc) are advantages
Compensation & Other Benefits
Full or Part-time salary negotiable (based on experience)
Application & Deadline
Send your CV, a link to your portfolio and Cover Letter to 

[email protected]

, with 'MoC Graphics Designer' as email subject! The application deadline is Sunday 31st January 2021
Interviews will take place immediately, through to mid-February 2021