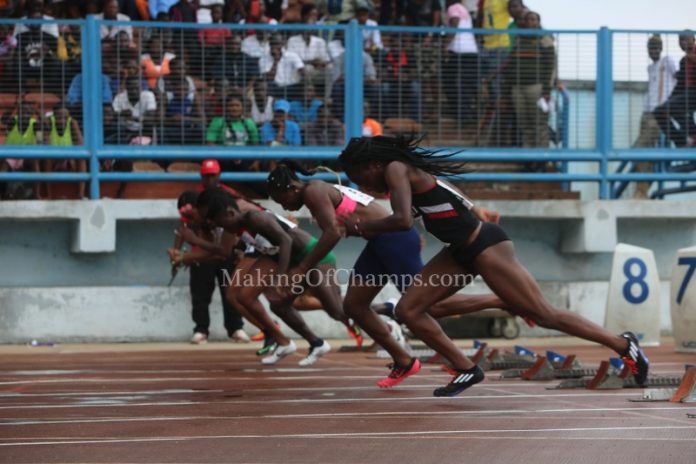 The Athletics Federation of Nigeria (AFN) have announced new dates for the 2019 National Championships, which is now slated to take place at the Ahmadu Bello Stadium in Kaduna from July 22-27.
At a meeting held at the AFN secretariat in Abuja, the board settled for the new dates and the Ahmadu Bello Stadium in Kaduna, moving the competition from the first week of July to the last week. AFN will also hold its National Congress in Kaduna.
Nigeria will use the National Trials to select athletes who will represent the country at three international competitions this year: the ECOWAS Region 2 Athletics Junior Championships in Niamey,  African Games in Casablanca and then the World Championships in Doha.
Some of the reasons why it was moved to the last week in July was to consider the athletes who will be away in Naples in the middle of July for the World University Games, and also those in NCAA who would be rounding up their school activities for the session.
The last time the Kaduna Stadium hosted a National Athletics event was in December 2017, which kicked off the first leg of the 2018 AFN Golden League series.
Eight Nigerian athletes have already hit the qualification standards for the World Championships and five of them have also qualified for the Olympics. Many more could hit those standards at the National Trials, as this competition tends to inspire great performances from athletes.